News bulletin 21 January
on 21 January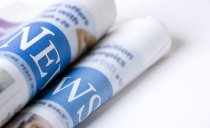 Welcome to the College of Nurses – News Update.
No. 236 Wednesday 21 January 2015

 
From NZ media this week

Tamahere nurse Robby Berghan heads to Sierra Leone to fight Ebola
A Tamahere nurse is set to do her bit to help combat the Ebola virus.
Waikato Hospital emergency department nurse Robby Berghan will head to Sierra Leone later this month on a seven week deployment with the International Rescue Committee (IRC).
http://www.stuff.co.nz/waikato-times/news/64922641/tamahere-nurse-robby-berghan-heads-to-sierra-leone-to-fight-ebola
ProCare appoints Nursing Director
Lorraine Hetaraka-Stevens begins her new role today as ProCare's Nursing Director. Clinical Director Dr Allan Moffitt says the PHO took some time to select the right candidate for this position because nursing leadership is integral to the future of general practice and primary care in New Zealand.
http://www.voxy.co.nz/business/procare-appoints-nursing-director/5/211936
Oversedated woman died of other causes - coroner
A Wairau Hospital nurse's calculation error that led to a frail, elderly woman given 10 times her recommended sleeping pills did not cause her death but contributed to it, a coroner has found.
http://www.stuff.co.nz/marlborough-express/64961163/Oversedated-woman-died-of-other-causes-coroner
Canterbury hospital staff not washing hands enough
Canterbury hospital staff are risking patient safety because they are not washing their hands often enough.
http://www.stuff.co.nz/national/health/65173767/canterbury-hospital-staff-not-washing-hands-enough
Grubby hands at Hutt Hospital
Hutt Hospital staff have the dirtiest hands in the country, coming last in a national hygiene audit for the third time running.
Hutt Valley District Health Board doctors and nurses followed proper hand-washing or sanitising guidelines just 60.4 per cent of the time - the worst result of 19 health boards rated by Hand Hygiene New Zealand for the Health Quality and Safety Commission.
http://www.stuff.co.nz/dominion-post/65173517/Grubby-hands-at-Hutt-Hospital
Shortfall in hospital hand hygiene 'no risk'
A health official has brushed aside a survey that supposedly reveals Taranaki hospital staff are the second worst in the country at washing their hands properly.
http://www.stuff.co.nz/national/health/65209206/shortfall-in-hospital-hand-hygiene-no-risk
From International media
Quebec Order of Nurses responds to exam translation concerns
Quebec Order of Nurses to offer licensing exam candidates more English resources
http://www.cbc.ca/news/canada/montreal/quebec-order-of-nurses-responds-to-exam-translation-concerns-1.2900085
Nurses rally saying workplace violence is an epidemic
National Nurses United wants lawmakers to force all hospitals to implement policies that protect healthcare workers from violence.
 The union calls violence towards nurses in hospitals an epidemic.
http://www.abcactionnews.com/news/local-news/nurses-rally-saying-workplace-violence-is-an-epidemic
Nurses leader to co-chair task force
A nurses' union leader is expected to be appointed co-chair of the Emergency Department Task Force when it meets for the first time today since the escalation in overcrowding in A&E departments.
http://www.independent.ie/irish-news/health/nurses-leader-to-cochair-task-force-30906276.html
Wales could be first UK country to ensure 'enough nurses'
A bill will be presented before the Health Committee later which aims to ensure safe nurse staffing levels in hospitals across Wales.
http://www.itv.com/news/wales/update/2015-01-15/wales-could-be-first-uk-country-to-ensure-enough-nurses/
Health outcomes improve in states where nurse practitioners independently provide care
Many states do not allow advanced practice registered nurses (APRNs) to perform primary care duties to their full potential; however, researchers say APRNs can help relieve the shortage of healthcare workers and expand access to care for underserved populations. In a recently published study, researchers found that quality of health care is improved in states where APRNs are allowed to practice independently.
http://bit.ly/1sVm4xo
Articles of interest
Evaluating the usefulness of a preoperative delirium risk table –
OR Nurse 2015 - Featured Journal
January 2015  
Volume 9  Number 1 
Pages 40 - 47 –
Delirium is one of the most prevalent and preventable adverse events among hospitalized older patients, especially those undergoing surgery.1 The early warning signs of delirium are often unrecognized and untreated by hospital staff, thereby increasing the adverse reactions of delirium.2 More than half of hospitalized older adults will experience an episode of delirium, which, when left untreated, can lead to problems such as falls, functional decline, chronic cognitive impairment, and fractures of the hip or other long bone injuries.3 - See more at: http://www.nursingcenter.com/lnc/JournalArticle?Article_ID=2682507&Journal_ID=682710&Issue_ID=2682423#sthash.5rvycUES.dpuf
New publications
Future Directions of Credentialing Research in Nursing: 
Workshop Summary (2015)
This title may be downloaded free in pdf form or purchased online for a more substantial presentation.
The nurse workforce constitutes the largest sector of health professionals in the United States and includes individuals with varying educational backgrounds and expertise. Like other health professions, nursing includes a large number of specialties and subspecialties. Nurses may seek certification, based on various standards and criteria, from a wide range of organizations. Similarly, organizations may participate in nursing credentialing programs, which typically reflect the attainment of various nursing care standards and outcome measures. It is, however, unclear how this additional training and education affects health care quality and patient health.
Future Directions of Credentialing Research in Nursing examines short- and long-term strategies to advance research on nurse certification and organizational credentialing. This report summarizes a workshop convened by the Institute of Medicine in September 2014 to examine a new framework and research priorities to guide future research on the impact of nurse credentialing and certification on outcomes for nurses, organizations, and patients. Over 100 people attended the workshop, which focused on topics such as emergent priorities for research in nursing credentialing; critical knowledge gaps and methodological limitations in the field; promising developments in research methodologies, health metrics, and data infrastructures to better evaluate the impact of nursing credentialing; and short- and long-term strategies to encourage continued activity in nursing credentialing research. Future Directions of Credentialing Research in Nursing is a record of the presentations, discussion, and break-out sessions of this event.
http://bit.ly/1AFp3aT
Just Published New Book Collaborative Caring – Suzanne Gordon
I am very happy to announce that I, along with my two co-editors, David L. Feldman M.D. and Michael Leonard, M.D. have just published our edited volume Collaborative Caring: Stories and Reflections on Teamwork in Healthcare.  The book is a collection of 50 rubber-hits-the road stories about what it means to implement teamwork, work on teams, or to work in settings in which there is no teamwork.  The wonderful people who contributed their essays include physicians, social workers, bedside registered nurses, psychologists,occupational and physical therapists, nurse practitioners, pharmacists, dentists, and hospital administrators.  The book also includes essays by healthcare professionals who write as patients who find themselves either the center of a team or exiled to the periphery when healthcare professionals function in siloed isolation. The book begins with an introduction (part of which is included below) and  is divided into eight sections, which cover the following topics:
Playing on a Real Team; The Dangers and Damage of Poor Teamwork; Is the Patient on the Team or Not; Psychological Safety; Teaching What We Preach; Patient Advocacy as a Team Sport; Barriers to Teamwork; Taking Teamwork Institution and System-wide.   The essays in it are not journal essays preaching about what to do but rather talk about real life experiences and show people how to do it — implement teamwork and play on real teams.  I have included in the blog-post an excerpt of the book's introduction.
The above information has been collated for the College of Nurses Aotearoa (NZ) Inc by Linda Stopforth, SNIPS and is provided on a weekly basis.  It is current as at Tuesday 20 January 2015
If you have any feedback about content - what parts are most useful or what you would like added - please email admin@nurse.org.nz
For more up to date news and information follow SNIPS at:
Facebook:  Snips Info
twitter: @SnipsInfo