News bulletin 4 February
on 4 February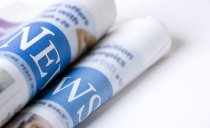 Welcome to the College of Nurses – News Update.
No. 238 February 4 2015

 
From NZ media this week

Christchurch nurse to work with Ebola victims
'My mum thinks I'm mad'
Somali-born Christchurch nurse Sahra Ahmed concedes she is "either brave or silly" as she starts work next week with Ebola victims in Sierra Leone.  
http://www.stuff.co.nz/the-press/news/65531801/christchurch-nurse-to-work-with-ebola-victims
New midwives to undergo extra year of monitoring
Newly registered midwives will be required to undergo a further year of monitoring by mentors before they are allowed to practise alone. 
http://www.stuff.co.nz/national/politics/65508204/new-midwives-to-undergo-extra-year-of-monitoring
New midwives should not lead care - coroner
A coroner's report on the death of a Waikato mother and baby says newly graduated midwives should not go straight into working without oversight.
http://www.stuff.co.nz/national/health/65621844/new-midwives-should-not-lead-care--coroner
1,000th baby enrolled on child health service
Midlands Health Network's ground-breaking National Child Health Information Platform has reached a major milestone with its 1,000th enrolment.
http://www.scoop.co.nz/stories/GE1501/S00095/1000th-baby-enrolled-on-child-health-service.htm
More children receiving B4 School Checks
Health minister Jonathan Coleman says more children than ever are benefiting from the free before school health checks.  
http://www.nzdoctor.co.nz/un-doctored/2015/january-2015/29/more-children-receiving-b4-school-checks.aspx
Patients flock to Whanau Ora
The Whanau Ora model has proved to be successful for one Tikipunga health clinic that has gained 100 new patients per month.
http://www.nzherald.co.nz/northern-advocate/news/article.cfm?c_id=1503450&objectid=11392976
'Fattist' culture: Kiwis miss out on surgery
Kiwis have far less access to life-saving weight-loss surgery than our slimmer Aussie cousins, sparking accusations of a "fattist" culture.
http://www.stuff.co.nz/life-style/well-good/teach-me/65575974/fattist-culture-kiwis-miss-out-on-surgery
International experts taking part in stroke conference
Experts, engineers, physiologists, clinicians, medical academics and students from around the world will discuss the impact of new technology on helping recovering patients at an international stroke rehabilitation conference in Christchurch in May.
http://www.voxy.co.nz/health/international-experts-taking-part-stroke-conference/5/212468
Neuroscientist: Sex differences crucial in evaluating medication
Recent research showing the different effects of medicines on men and women could lead to big changes in the way drugs are assessed and prescribed.
http://www.stuff.co.nz/national/65526090/neuroscientist-sex-differences-crucial-in-evaluating-medication
From International media
Nurses turning wedding gowns into angel gowns
CEDAR RAPIDS — St. Luke's Hospital in Cedar Rapids estimates more than 25 babies die at the hospital's birth center each year. But a group of nurses is stitching together lace and silk for those infants.
Read more at http://www.kcrg.com/subject/news/nurses-turning-wedding-gowns-into-angel-gowns-20150201#mvWp0WKEs2RxYkyU.99
More help needed for addicted health care workers
We were gratified last week when the state senate unanimously approved a bill calling for criminal background checks for applicants of registered and practical nursing licenses.
http://www.newsleader.com/story/opinion/editorials/2015/01/31/help-needed-addicted-health-care-workers/22659489/
Huddles 'help children's hospital care'
It's good to talk, we're always told. And now child health expert Dr Peter Lachman says "huddles" - informal meetings of hospital staff - are a simple way of improving children's hospital care.
http://www.bbc.com/news/health-30229871
Patient safety
What are incident reports telling us? Australian study
This report published in the International Journal for Quality in Health Care compared reported medical errors in two Australian hospitals. It revealed that only a small number of clinically important prescribing errors were captured in the incident systems, with some 78.1% going undetected.
The authors of the paper, "What are incident reports telling us? A comparative study at two Australian hospitals of medication errors identified at audit, detected by staff and reported to an incident system", conclude that there are inaccuracies inherent in the practice of using incident frequency to compare patient risk or quality performance within or across hospitals. They suggest that there are new approaches, such as data mining, which are needed to support better control of medication errors.
Westbrook JI, Li L, Lehnbom EC, Baysari MT, Braithwaite J, Burke R, I  International Journal for Quality in Health Care.  First published online, January 2015. ttp://dx.doi.org/10.1093/intqhc/mzu098
http://intqhc.oxfordjournals.org/content/early/2015/01/12/intqhc.mzu098
Social health
Gambling bill needs hardening up
Millions of dollars are being "sucked" from the community through a "blight" of pokie machines and new legislation is doing little to correct the problem, local advocates say.
http://www.stuff.co.nz/auckland/local-news/manukau-courier/65502006/Gambling-bill-needs-hardening-up
Work and management
Conference presentation – requires free registration in order to download
Addressing the problem – workplace bullying
Author:  Marion Pawson, Beyond Stress, Coach Beyond Stress
This paper, Marion Pawson provides information and tools with which to address the problem of bullying in the workplace, how to recover from bullying and what needs to be done to prevent it from happening.
http://www.conferenz.co.nz/whitepapers/addressing-problem-workplace-bullying
Health and safety
Workplace violence: Assessing risk, promoting safety
As a nurse, you're there for people who are hurt, ill, or in crisis. Because nurses work hard to make things better for vulnerable patients, we're among the most trusted professionals. However, sometimes the work we do puts us in situations where we're at risk for being harmed. Are you prepared to assess the risk of violence and take steps to keep yourself and others safe? - See more at: http://bit.ly/1zFrOOX
Articles of interest
Systematic implementation of evidence-based practice in a clinical nursing setting: a participatory action research project (pages 57–68)
Jolanda HHM Friesen-Storms, Albine Moser, Sandra van der Loo, Anna JHM Beurskens and Gerrie JJW Bours
To describe the process of implementing evidence-based practice in a clinical nursing setting.
http://onlinelibrary.wiley.com/doi/10.1111/jocn.12697/abstract
Factors influencing why nursing care is missed (pages 47–56)
Ian Blackman, Julie Henderson, Eileen Willis, Patricia Hamilton, Luisa Toffoli, Claire Verrall, Elizabeth Abery and Clare Harvey
This study explores the reasons nurses identify missed care and what factors account for this variance in nursing practice. Second, the study seeks to understand if the identified reasons behind missed care interact with one another and form a multidimensional construct.
http://onlinelibrary.wiley.com/doi/10.1111/jocn.12688/abstract
Consultations
Health (Protection) Amendment Bill
Public submissions are now being invited on the Health (Protection) Amendment Bill.
The closing date for submissions is Friday, 13 February 2015
This bill proposes amendments to the Health Act 1956 to improve the tracing of people who may have an infectious disease, or may have been exposed to one; increase the range of infectious diseases that are notifiable, and provide incremental options for the management of individuals with significant infectious diseases. The bill also proposes introducing a ban on the provision of commercial artificial UV tanning services to people under 18 years of age and seesk to make a number of administrative changes to streamline legislation including the inclusion of tuberculosis as a notifiable infectious disease under the Act and the consequent repeal of the Tuberculosis Act 1948.
The bill is available online from the `Related links´ panel.
The committee requires 2 copies of each submission if made in writing. Those wishing to include any information of a private or personal nature in a submission should first discuss this with the clerk of the committee, as submissions are usually released to the public by the committee. Those wishing to appear before the committee to speak to their submissions should state this clearly and provide a daytime telephone contact number. To assist with administration please supply your postcode and an email address if you have one.
Further guidance on making a submission can be found from the Making a Submission to a Parliamentary Select Committee link in the `Related documents´ panel.
http://www.parliament.nz/en-nz/pb/sc/make-submission/51SCHE_SCF_00DBHOH_BILL56943_1/health-protection-amendment-bill
From the Ministry of  Health
Indicators for the Well Child / Tamariki Ora Quality Improvement Framework - September 2014
The Well Child / Tamariki Ora Quality Indicators publication identifies variable clinical practice, service quality and health outcomes across Well Child Tamariki Ora and related child health services.
http://www.health.govt.nz/publication/indicators-well-child-tamariki-ora-quality-improvement-framework-september-2014
The above information has been collated for the College of Nurses Aotearoa (NZ) Inc by Linda Stopforth, SNIPS and is provided on a weekly basis.  It is current as at Tuesday 3 February 2015
If you have any feedback about content - what parts are most useful or what you would like added - please email admin@nurse.org.nz
For more up to date news and information follow SNIPS at:
Facebook:  Snips Info
twitter: @SnipsInfo