News bulletin 25 February
on 25 February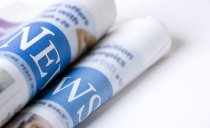 Welcome to the College of Nurses – News Update.
No. 241 February 25 2015
From NZ media this week
Scholarships encouraging more Māori to become nurses
Twenty seven young Māori nursing students were awarded scholarships to Whitireia's nursing school from Capital & Coast District Health Board (CCDHB) last week.
http://www.scoop.co.nz/stories/GE1502/S00051/scholarships-encouraging-more-maori-to-become-nurses.htm
Use of Green Prescriptions rocket ahead
Health Minister Jonathan Coleman says the health benefits of Green Prescriptions continue to be demonstrated, as more and more people take medical advice to get fit and eat well to help tackle their health problems.
http://www.nzdoctor.co.nz/un-doctored/2015/february-2015/17/use-of-green-prescriptions-rocket-ahead.aspx
'Cutting edge' mannequin will help save lives
We know that patients can be harmed when we intend to do good. Research shows problems occur when there's a communication problem
http://www.stuff.co.nz/national/health/66342990/cutting-edge-mannequin-will-help-save-lives
Toddler given 10 times recommended dose of codeine
A three-year-old boy had to have his stomach pumped after nurses mistakenly gave him 10 times the recommended dose of codeine before surgery.
http://www.stuff.co.nz/national/health/66543874/toddler-given-10-times-recommended-dose-of-codeine
One in four Kiwi babies miss out on core health checks
One in four babies is not receiving all of its core health checks in the first year of its life, according to new data.
http://www.nzherald.co.nz/health/news/article.cfm?c_id=204&objectid=11406307
Smokefree cars driving us to 2025
There has been a lot of noise nationally about the banning of smoking in cars with children . It has been on the TV and in the paper and it's the subject matter of much discussion throughout New Zealand communities. Additionally the new Associate Minister of Health Minister Hon Peseta Sam Lotu-Iiga has indicated that his party is supportive of the move. The question on many people's minds, and which has not really been identified in the media yet is what are the actual impacts of second hand smoke for our kids? What benefit to our children would banning smoking in cars actually bring?
http://www.scoop.co.nz/stories/GE1502/S00055/smokefree-cars-driving-us-to-2025.htm
Auckland nurse stabbed by mental health patient
A nurse has been stabbed while visiting a mental health patient in South Auckland.
http://www.nzherald.co.nz/nz/news/article.cfm?c_id=1&objectid=11406041
From International media
1 in 10 Nurses Assaulted by Patients
Across the country, nurses are the most likely to be injured doing their jobs. For many nurses, back and joint pain is a fact of life but so is the risk of violence. According to the National Institute for Occupational Safety and Health, health care workers are at a 5 times greater risk for assault than people in other professions.
http://m.wxxinews.org/?utm_referrer=https%3A%2F%2Fwww.google.com%2F#mobile/24617
Hospital To Nurses: Your Injuries Are Not Our Problem
The case of Terry Cawthorn and Mission Hospital, in Asheville, N.C., gives a glimpse of how some hospital officials around the country have shrugged off an epidemic.
http://www.npr.org/2015/02/18/385786650/injured-nurses-case-is-a-symptom-of-industry-problems
Nurses unions propose solution to injuries, patient safety
The American Nurses Association reports 8 out of 10 nurses say they frequently work with joint or back pain. The nursing profession has the highest rate of on-the-job injuries of any other in the country. According to many the solution to both problems: more nurses on staff at hospitals.
http://wrvo.org/post/nurses-unions-propose-solution-injuries-patient-safety
Health practitioners face new international criminal history check
The international criminal history of nurses, midwives and allied health professionals will go under the microscope for the first time.
http://healthtimes.com.au/hub/patient-safety/45/news/kk1/health-practitioners-face-new-international-criminal-history-check/420/
Health practitioners face hair testing for drug use
Nurses, midwives, doctors and allied health professionals with restrictions on their registration linked to past substance abuse will soon face routine hair testing.
http://healthtimes.com.au/hub/staff-performance/47/news/kk1/health-practitioners-face-hair-testing-for-drug-use/616/
Robert Gordon University stops nurse masks training
Aberdeen's Robert Gordon University has stopped using life-like prosthetic masks - designed to help trainee nurses - amid claims they could add to the stigmatisation of those with mental health problems.
http://www.bbc.com/news/uk-scotland-north-east-orkney-shetland-31486442
Nursing by the Numbers: How many nurses is enough?
DULUTH, Minn. (NNCNOW.com) --- Lower nursing levels are linked to high patient death rates. That's the finding of a new Minnesota health study. But how many nurses are enough? Who gets to decide? And how much are we willing to pay? That answer, depends on who you ask.
http://www.northlandsnewscenter.com/news/Nursing-by-the-Numbers-How-many-nurses-is-enough--292141401.html
Ebola
Nursing by the Numbers: How many nurses is enough?
DULUTH, Minn. (NNCNOW.com) --- Lower nursing levels are linked to high patient death rates. That's the finding of a new Minnesota health study. But how many nurses are enough? Who gets to decide? And how much are we willing to pay? That answer, depends on who you ask.
http://www.northlandsnewscenter.com/news/Nursing-by-the-Numbers-How-many-nurses-is-enough--292141401.html
Patient safety
Open for better care
CLINICIAN STORY: The role of staff relationships in preventing medication errors
In this new video, registered nurse Teresa Cheetham talks about making a medication error, and the role a difficult relationship with a fellow nurse played in the error. Teresa was asked to be the second signature for a nurse she was uncomfortable working with, when signing out the high-risk medicine heparin. A medication error was made, resulting in a patient being administered 30,000 units of heparin instead of 3000. The error occurred due to a lack of open communication between the two nurses and the assumptions they made about each other's knowledge and skills.
http://www.open.hqsc.govt.nz/medication/publications-and-resources/publication/1993/
Obesity
Obesity linked to cycle of poverty
Obese people are more likely to be stuck in a "vicious cycle" of poverty because they perform poorly in school and miss out on jobs, researchers say.
http://www.stuff.co.nz/national/health/66564836/obesity-linked-to-cycle-of-poverty
Health and wellness
Helping Nurses Handle Their Professional Stress
Outnumbering physicians six to one, nurses spend more time with patients and in many ways they are the heart of American health care. And with medical insurance now expanded to cover millions of new patients, the pressure on nurses (as all of health care) is growing.
http://www.huffingtonpost.com/david-freudberg/helping-nurses-handle-their-professional-stress_b_6699008.html
 Resilient Nurses, a new Humankind public radio documentary currently airing on many local stations and now available online. We hear moving stories of nurses on the front lines.
http://www.humanmedia.org/nurses/
Articles of interest
February 10, 2015 - Recognizing how a diverse nursing workforce can help achieve health equity for patients from different backgrounds, nursing leaders have developed a variety of initiatives that are showing results. Yet more work is needed to achieve diversity in nursing that more closely resembles patient demographics.
http://bit.ly/1uQhSQg
What Makes a Good Nurse Leader?
Are there enough people in the nursing profession who are taking on leadership roles, in health care settings and beyond? Not yet. See how nurses are being encouraged to step up, and whether nurse leadership might be for you.
http://bit.ly/1EXIyic
Online resources
Poster: Communicating so people will understand
This poster for health professionals provides simple techniques for talking with people about their health or medicines. (Downloadable)
http://www.open.hqsc.govt.nz/medication/publications-and-resources/publication/1984/
From the Ministry of  Health
Using Practitioner Supply Orders and Standing Orders in the Rheumatic Fever Prevention Programme
Guidance for sore throat management services
In New Zealand, rheumatic fever is a serious illness most often affecting Māori and Pacific people aged 4–19 years. It can develop after a Group A Streptococcal throat (GAS) infection. The Rheumatic Fever Prevention Programme (RFPP) is seeking to reduce the incidence of rheumatic fever. One of the ways in which it does this is by improving access to timely treatment for GAS throat infections among high-priority communities.
One component of improving access to timely treatment is the provision of free antibiotics to children and young adults with a sore throat who present to RFPP sore throat management services. The RFPP enables health professionals who do not normally have prescribing rights (eg, community health workers, nurses or pharmacists) to administer or supply specified antibiotics under specific circumstances. This ensures that sore throats can be treated quickly, without patients needing to see a doctor.
This document provides guidance for dispensing and supplying antibiotics in RFPP sore throat management services through practitioner supply orders and standing orders. Sore throat management services include school-based programmes, rapid response clinics and other clinics that are part of the RFPP.
This guidance will assist health practitioners in meeting the requirements of the Medicines Act 1981 and Medicines Regulations 1984.
http://www.health.govt.nz/publication/using-practitioner-supply-orders-and-standing-orders-rheumatic-fever-prevention-programme
The above information has been collated for the College of Nurses Aotearoa (NZ) Inc by Linda Stopforth, SNIPS and is provided on a weekly basis.  It is current as at Tuesday 24 February 2015
If you have any feedback about content - what parts are most useful or what you would like added - please email admin@nurse.org.nz
For more up to date news and information follow SNIPS at:
Facebook:  Snips Info
twitter: @SnipsInfo