News bulletin 1 April
on 1 April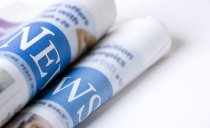 Welcome to the College of Nurses – News Update.
No. 246 Wednesday 1 April 2015


From NZ media this week
Graduate a role model for aspiring nurses
Nayda Heays is sorry her beloved father won't be at her graduation this week, or see her, as an honoured valedictorian, deliver an address on behalf of fellow EIT graduates.
http://www.nzherald.co.nz/hawkes-bay-today/news/article.cfm?c_id=1503462&objectid=11422848
Invercargill woman spends night in wheelchair after carers no-show
Left alone, frustrated and stressed
An Invercargill woman had to sleep in her wheelchair on Friday night after the organisation in charge of her care failed to front - leaving her unable to go to the toilet and feeling frustrated and stressed out.
http://www.stuff.co.nz/southland-times/67482442/invercargill-woman-spends-night-in-wheelchair-after-carers-noshow
Nurses' time is well spent, results show
The Whanganui District Health Board's work around allowing nurses more time with patients has attracted national interest.
http://www.nzherald.co.nz/wanganui-chronicle/news/article.cfm?c_id=1503426&objectid=11425129
Rest home criticised after elderly woman dies following surgery
A rest home has been criticised for failing to provide the level of care required for a 90-year-old woman who had surgery and later died while suffering pneumonia and overwhelming inflammation.
http://www.nzherald.co.nz/nz/news/article.cfm?c_id=1&objectid=11425458
From International media
Male Nurses Scarce but Make More Money Than Women RNs: Study
Even in an occupation that women overwhelmingly dominate, they still earn less than men, a study of nurses found.
http://abcnews.go.com/Health/wireStory/male-nurses-scarce-make-money-women-rns-study-29868498
Study: 42% of transgender patients face discrimination in hospitals, physician offices
Transgender men face discrimination and harassment in a number of settings and aspects of their lives — including healthcare — according to a study published in the journal Health and Social Work
http://www.beckershospitalreview.com/quality/study-42-of-transgender-patients-face-discrimination-in-hospitals-physician-offices.html
Project connects nurses tending to TB patients
Tuberculosis is a complex illness that requires public health nurses to visit patients daily for at least six months, ensuring they take a multi-drug cocktail of antibiotics.
http://www.abqjournal.com/559726/news/state-unm-program-aids-nurses-tb-patients.html
First clinic run by nurses to open in Minneapolis
After years of fighting for the authority to practice independently, some of Minnesota's highly skilled nurses will soon lead their own primary care clinic.
http://www.mprnews.org/story/2015/03/24/nurse-clinic
Ongoing Mentoring Will Help New Nurses Speak Up
Narrative inquiry shows three interrelated threads in the process of learning to speak up
http://www.physiciansbriefing.com/Article.asp?AID=697239
'Disease mongering' has created a multibillion-dollar industry - critics
Are you tired? Do you have low energy? Have you put on some weight recently?
Despite the advances of modern medicine, there is no magic pill or fountain of youth to combat aging, poor food choices or bad exercise habits.
http://www.nzherald.co.nz/health/news/article.cfm?c_id=204&objectid=11423546
Ebola
Kiwi nurse Bronni McBain tells of Ebola scare
'Heart-wrenching' experience in West Africa
http://www.stuff.co.nz/southland-times/67541622/kiwi-nurse-bronni-mcbain-tells-of-ebola-scare
DHBs and PHOs
Minister berates capital's DHB
Health Minister Jonathan Coleman has admonished Wellington's district health board for its "recurring pattern of poor performance", particularly in its emergency departments.
http://www.stuff.co.nz/national/health/67534786/minister-berates-capitals-dhb
Review for blood-sugar meters after 150 diabetics' complaints
Diabetics say dodgy blood meters are putting children in hospital and causing car crashes, though health authorities insist the devices are safe.
http://www.stuff.co.nz/national/health/67524943/review-for-bloodsugar-meters-after-150-diabetics-complaints
Fewer hernia operations 'a dangerous trend'
Cutting elective surgeries for groin hernias will raise mortality rates and cost the country more in emergency procedures in the long run, new research claims.
http://www.stuff.co.nz/national/health/67523730/fewer-hernia-operations-a-dangerous-trend
DHB continues to increase Maori staff
Maori representation of the Hawke's Bay District Health Board's (DHB) workforce continues to increase as it works towards a more "culturally competent workforce".
http://www.nzherald.co.nz/hawkes-bay-today/news/article.cfm?c_id=1503462&objectid=11423262
DHB faces budget hole without Govt help
Canterbury's health authority says it will record a $45 million blow-out in the next 10 years if the Government does not step in.
http://www.stuff.co.nz/timaru-herald/67508382/DHB-faces-budget-hole-without-Govt-help
Work and management
Communicating With Children in Healthcare
Among all patients, communicating with children is probably the most difficult. Not only are you trying to explain a difficult situation to a child, but you are trying to include the parents in the conversation as well. It is natural for a child to be scared, unreasonable and resistant to medical treatment, and it takes a skilled nurse to work through these roadblocks to achieve understanding. As with most communication, listening and allowing the patient to be heard will serve you well in talking to children.
http://bit.ly/1FXbBGR
Health and wellness
Hand hygiene compliance can cause dermatitis: 5 tips to avoid it
There has been a rise in dermatitis — inflammation, reddening and scaling of the skin — among healthcare workers, in part due to efforts to improve hand hygiene compliance, a recent study found
http://www.beckershospitalreview.com/quality/hand-hygiene-compliance-can-cause-dermatitis-5-tips-to-avoid-it.html
10 Steps to Building Your Resilience
Two neurobiology experts explain how to weather and bounce back from stress and traum
http://www.inc.com/thompson-wall/the-10-step-prescription-for-building-resilience-to-stress.html?cid=sf01002
Help yourself to better sleep with these tips
Dreaming about a good night's sleep? Make it a reality with these tips.
Children fight it. Adults can't seem to get enough. What is it? Sleep. If you're struggling to get a good night's sleep, it may be time to tune up your bedtime — and daytime — routines. Try these self-help tips.
http://mayocl.in/1FMoDa9
Articles of interest
Tips for interim nurse leader success
By the year 2020, the RN workforce is forecasted to be nearly 20% below the projected requirements; nurse manager vacancies in the United States are expected to exceed 67,000.1 The aging workforce coupled with the additional stresses placed on this profession will affect the number of nurses at the bedside and the number of nurses aspiring to leadership roles, with turnover rates highest among nurse manager and charge nurse positions.2
http://bit.ly/1FsP3Ob
Deaf culture: Competencies and best practices
Nurse Practitioner:
12 May 2014 - Volume 39 - Issue 5 - p 20–28
Abstract: To successfully navigate in the hearing world, deaf individuals must be able to read and write to bridge the gap when others do not know American Sign Language. Unfortunately, 90% of deaf children are born to hearing parents and do not develop language skills early on, which negatively impacts their ability to access health information and healthcare. Healthcare providers must ensure they provide culturally competent care and their practices accommodate the needs of deaf patients to mitigate communication barriers and ensure equitable care with positive health outcomes.
http://bit.ly/18Wi8TS
New publications
Back on Track 3rd edition: a basic introduction for those learning to live with a spinal cord injury.
It is a unique patient handbook developed by the New Zealand Spinal Trust and the Burwood Spinal Unit. It is a must-have book for all people with spinal cord injuries, their families, whânau and caregivers. Back on Track has been translated into English, Korean, Russian, Ukraine languages and is used in many hospitals and rehabilitation centres around the world by health professionals  as a patient educational tool.
This engaging full colour publication is liberally dosed with stories and advice from past 'graduates' of spinal services in New Zealand and this mix of personal and professional knowledge and experience really brings the publication alive. Lots of colour Illustrations are included to explain in easy to understand language what to expect when someone has a spinal cord impairment.
To place your order NOW click here  http://www.nzspinaltrust.org.nz/book_order.asp
Professional development
The Dying Room Symposium
16 May 2015
James Cook Hotel Grand Chancellor, Wellington
Most deaths are not sudden, they occur over hours or days. This symposium will focus on the physiological, emotional, cultural and spiritual elements of a person in the last 48 hours of life and how health professionals can best facilitate this important time for all involved.
The importance of this time should not be underestimated. The dignity and comfort of the dying person, reflected in the often strong memories for those accompanying the dying person, may be positive or distressing.
http://symposium.forhospice.org.nz/
The above information has been collated for the College of Nurses Aotearoa (NZ) Inc by Linda Stopforth, SNIPS and is provided on a weekly basis.  It is current as at Tuesday 31 March 2015
If you have any feedback about content - what parts are most useful or what you would like added - please email admin@nurse.org.nz
For more up to date news and information follow SNIPS at:
Facebook:  Snips Info
twitter: @SnipsInfo