News bulletin 15 April
on 15 April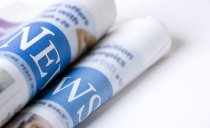 Welcome to the College of Nurses – News Update.
No. 247  Wednesday 15 April 2015
From NZ media this week
Waikato nurse sees Ebola first hand
A Tamahere nurse who journeyed to Sierra Leone to help fight the Ebola outbreak has been given the all clear after returning home.
http://www.stuff.co.nz/waikato-times/news/67639836/waikato-nurse-sees-ebola-first-hand
Royal District Nursing Service subject of 15 complaints - SBHB
The Royal District Nursing Service (RDNS) has received 14 complaints from clients and one from a staff member since it took over a Southland home support contract in 2013, the Southern District Health Board says.
http://www.stuff.co.nz/southland-times/67709597/royal-district-nursing-service-subject-of-15-complaints--sbhb
A mannequin that groans, bleeds and can 'die'
He groans, he bleeds and if things go really wrong, he can even die on the table.
A $150,000 mannequin named "Thomas" is a shining star of the new paramedicine department of AUT University's Manukau campus.
http://www.nzherald.co.nz/education/news/article.cfm?c_id=35&objectid=11429089
Bestselling US health writer Dr Atul Gawande gives Wellington public lecture
Dr Atul Gawande, one of the world's biggest-selling and most influential health writers, is to give a public lecture in Wellington.
http://www.scoop.co.nz/stories/GE1504/S00039/bestselling-us-health-writer-gives-wellington-public-lecture.htm
From International media
Nurses face job cuts across Ontario
Hundreds of nursing positions are on the chopping block at hospitals across the province, and many more will be in jeopardy until about mid-June, according to health officials.
http://www.thestar.com/life/health_wellness/2015/04/09/nurses-face-job-cuts-across-ontario.html
New tool helps school nurses treat chronic ailments in 30 Wisconsin counties
Lori Anderson, the daughter of an Oconomowoc school nurse, saw the daily challenges of school nurses even as a kid: not enough time, too few resources and isolation from peers.
http://www.news.wisc.edu/23648
Nurse charged after woman taken off life support
The widower of a Penetanguishene, Ont. mother who died under strange circumstances in hospital more than a year ago is relieved that a nurse at the hospital has been charged.
http://www.ctvnews.ca/canada/nurse-charged-after-woman-taken-off-life-support-1.23204886
HSE denies suspending nurse after concerns raised over psychiatric unit
Des McSweeney, who is a nurse in South Lee Mental Health Services, was placed off-duty after speaking to the media about his concerns regarding a new psychiatric unit at Cork University Hospital.
http://www.rte.ie/news/2015/0410/693167-mcsweeney/
Sullivan BOE urged to make school nurses full-time posts
BLOUNTVILLE — A congressman and school nurse spoke to a local school board this week.
http://www.timesnews.net/article/9086560/sullivan-boe-urged-to-make-school-nurses-full-time-posts#ixzz3X41yT3j1 
Next government should take 'immediate action' to boost nurse numbers
Immediate action must be taken by the next government to increase the number of NHS nurses, a report has warned.
http://www.bbc.com/news/health-32272859
Omnicell Advances Medication Safety and Nurse Workflows with New Interoperability between Automated Dispensing Cabinets and EHR at Hackensack University Medical Center
MOUNTAIN VIEW, Calif., April 9, 2015 /PRNewswire/ -- Omnicell, Inc., (NASDAQ: OMCL) announced thatHackensack University Medical Center (HackensackUMC) has successfully demonstrated interoperability between their Omnicell automated dispensing cabinet (ADC) system and the hospital's Epic electronic health record (EHR). By eliminating unnecessary redundancies during medication ordering, nurses now have easier and faster access to patient data to help deliver the highest quality of care in the most timely manner.
http://www.prnewswire.com/news-releases/omnicell-advances-medication-safety-and-nurse-workflows-with-new-interoperability-between-automated-dispensing-cabinets-and-ehr-at-hackensack-university-medical-center-300063285.html
DOH allows nurses to own birth clinics
THE Department of Health (DOH) has finally allowed registered nurses as among the healthcare providers who can own, manage and operate birthing clinics and facilities.
http://www.sunstar.com.ph/manila/local-news/2015/04/09/doh-allows-nurses-own-birth-clinics-401611
WA nurses call for surgeries to be halved
The WA nursing union is calling for surgeries at Perth's new Fiona Stanley Hospital to be halved until concerns about sterilising equipment are addressed.
http://www.sbs.com.au/news/article/2015/04/08/wa-nurses-call-surgeries-be-halved
Who will replace retiring nurses?
ALBANY, GA (WALB) -Darton State College is working to help alleviate growing nursing and nursing teacher shortages, but officials say they need help.
http://www.walb.com/story/28743326/who-will-replace-retiring-nurses
Nurse-directed intervention eases heart disease, diabetes
Having primary care nurses promote physical activity could be effective enough to reduce heart disease and Type 2 diabetes risk among seniors, according to a British study.
http://www.mcknights.com/nurse-directed-intervention-eases-heart-disease-diabetes/article/407455/
How patient simulators help prospective nurses
(AP) — Melissa Thompson lay in her hospital bed, eight months pregnant. Her blood pressure was skyrocketing, and she was complaining of headaches.
A group of nurses entered the room, circling Thompson's bed, keeping her warm with blankets, taking her vitals, administering a catheter, reading her charts. Her mother stood by and asked the nurse many questions as Thompson constantly asked for updates on her unborn baby.
http://www.chicagobusiness.com/article/20150407/NEWS03/150409858/how-patient-simulators-help-prospective-nurses
DHBs and PHOs
Canterbury low-cost GPs over-run with demand
Canterbury's low-cost GPs are struggling to cope with demand for their services.
Piki Te Ora, in Linwood, is one of nine GPs operating under the Government's Very Low Cost Access (VLCA) service scheme in the region, charging a maximum of $17.50 for adults. 
http://www.stuff.co.nz/the-press/news/67664113/canterbury-lowcost-gps-overrun-with-demand
Electronic referrals are good news for everyone
Canterbury District Health Board welcomes the Minister of Health's recent announcement that the Electronic Request Management System (ERMS) is now being used in all South Island DHBs.
http://www.scoop.co.nz/stories/GE1504/S00036/electronic-referrals-are-good-news-for-everyone.htm
Patient safety
Patient disputes Wellington Hospital safety measures after fall from bed
Tania Konia went into Wellington Hospital with numbness and came out with deep bruises to her arm and back.
Wellington Hospital has described the incident on Sunday as "regrettable", but says it took multiple safety precautions to ensure Konia's safety.
http://www.stuff.co.nz/dominion-post/news/wellington/67644823/patient-disputes-wellington-hospital-safety-measures-after-fall-from-bed
Sunlight and greater scrutiny needed on doctors' safety record
The record of individual doctors could be opened to public scrutiny for the first time after claims the profession remains "shrouded in secrecy".
http://www.stuff.co.nz/national/health/67711360/sunlight-and-greater-scrutiny-needed-on-doctors-safety-record
Surgery deaths data out of reach
Surgeon-level complications data in New Zealand remains out of reach, even as it is being released frequently in health systems across the world.
http://www.nzherald.co.nz/health/news/article.cfm?c_id=204&objectid=11432616
Public health
Cost of treating cancer in NZ reaches $800m
The cost of treating cancer in the New Zealand public health sector is more than $800 million annually - hundreds of millions higher than previous estimates, University of Otago research says
http://www.nzherald.co.nz/health/news/article.cfm?c_id=204&objectid=11432539
Leading GP Lance O'Sullivan: Parents 'compelled' to vaccinate
A leading New Zealand doctor has called on the Government to follow Australia's example to cut child welfare payments to families who do not vaccinate their children, saying the policy would help protect the most vulnerable in our society.
http://www.nzherald.co.nz/lifestyle/news/article.cfm?c_id=6&objectid=11432992
Vaccine debate in the south
The Gvernment is not ruling out bringing in a "no vaccine, no money" scheme that is set to be announced in Australia
http://www.stuff.co.nz/southland-times/news/67724512/vaccine-debate-in-the-south
Call for pregnant women to get flu jabs
Waikato woman Katie van de Pas never thought something as common as the flu could leave her fighting for her life.
The 29-year-old contracted swine flu (H1N1) in July last year, at 34-weeks pregnant and was in an induced coma for two weeks.
http://www.stuff.co.nz/waikato-times/67736792/call-for-pregnant-women-to-get-flu-jabs
Wairarapa has NZ's highest opioid use: Study under scrutiny
Dispensing rates for powerful painkillers in Wairarapa are the highest in New Zealand, but local health authorities are questioning the figures.
http://www.stuff.co.nz/dominion-post/news/local-papers/wairarapa-news/67764318/wairarapa-has-nzs-highest-opioid-use-study-under-scrutiny
Social health
Abused babies contracting sex infections
Several cases of babies being sexually abused and contracting sexually transmitted infections (STIs) have come to the attention of a Tauranga-based support service.
http://www.nzherald.co.nz/nz/news/article.cfm?c_id=1&objectid=11431319
Drugs, alcohol and smoking
Battle on to douse smokes ban
Policy has killed patients, claims lawyer.
A lawyer acting for a psychiatric patient will fight to overturn a smoking ban at mental health units in the Court of Appeal this month.
http://www.nzherald.co.nz/health/news/article.cfm?c_id=204&objectid=11431258
Obesity and food
Most food misses mark
More than half of the packaged food in our supermarkets is unhealthy. New research reveals that even what we think is good for us is often saturated in sugar, salt and fats.
http://www.nzherald.co.nz/health/news/article.cfm?c_id=204&objectid=11431276
Work and management
The Skills Doctors and Nurses Need to Be Effective Executives
We are witnessing an unprecedented transformation of the health care industry. There has been a rapid growth in jobs and an explosion in the number of start-ups. There are new types of insurance companies such asOscar; novel provider organizations such as OneMedical, IoraHealth, andChenMed; and new health information technology companies such asCastlight, Vital, and WellFrame that aim to use technology to improve care and value. Physicians and nurses are being called upon to lead these new health care enterprises — and are assuming a higher level of influence in the business of health care than ever before.
https://hbr.org/2015/04/the-skills-doctors-need-to-be-effective-executives
Articles of interest
Beyond the exam room
Nurse Practitioner:
13 July 2014 - Volume 39 - Issue 7 - p 8–9
Nurse practitioners (NPs) are in a prime position to transform our ailing healthcare system into one that gets back to health and caring. We can make a difference with patience, persistence, and politeness. As nurses, our profession is not based on curing illness but rather on helping people find wholeness and health. NPs are making a difference in healthcare today, and we need to make that known. We see patients and give excellent, compassionate, high-quality care. But we need to do something beyond the clinical encounters and beyond the exam room in order to improve healthcare as well as to advance our profession. We need to be part of the bigger picture of healthcare.
http://journals.lww.com/tnpj/Fulltext/2014/07000/Beyond_the_exam_room.2.aspx?utm_source=WhatCountsEmail&utm_medium=Nurse%20Practitioner%20eNews&utm_campaign=Custom%20NP%20eNews:%20CDC_March%202015
Leadership and management skills of general practice nurses: Experience or education? (pages 655–661)
Rosalind Lau, Wendy Cross, Cheryle Moss, Annie Campbell, Magali De Castro and Victoria Oxley
A key finding of this qualitative exploratory descriptive study into advanced nursing for general practice nurses (Australian setting) revealed that participants viewed leadership and management as best learnt 'apprenticeship' style on the job by years of experience. Participants (48) comprised of general practice nurses, practice managers and general practitioners from metropolitan Melbourne were interviewed. Other findings demonstrated that the participants generally had limited awareness that postgraduate education can assist in the development of leadership and management in advanced nursing practice. The participants lacked clarity about professional competencies and generally did not connect these to leadership and management. Professional bodies need to take the opportunity to promote awareness of the national competency standards. All three groups of participants expressed hopes about the future provision of professional development opportunities and support by the Medicare Local for leadership and management aspirations within advanced practice nursing.
http://onlinelibrary.wiley.com/doi/10.1111/ijn.12228/abstract
From the Ministry of  Health
Hospital visits in advanced age: Findings from LiLACS NZ
Summary
Hospital visits in advanced age: Findings from LiLACS NZ presents findings about hospitalisations, readmissions, visits to hospital-based doctors, and visits to after-hours medical clinics for Māori (aged 80 to 90 years) and non-Māori (aged 85 years).
The findings are from a population-based sample of people in advanced age living in the Bay of Plenty, who are taking part in a longitudinal study of advanced ageing, called Life and Living in Advanced Age: a Cohort Study in New Zealand – Te Puā waitanga O Ngā Tapuwae Kia Ora Tonu (LiLACS NZ).
The report is available on the LiLACS NZ publications website.
http://www.health.govt.nz/publication/hospital-visits-advanced-age-findings-lilacs-nz
Professional development
PHA Conference 2015: Call for abstracts
The Public Health Association is calling for abstracts for their 2015 conference 'Healthy people, healthy nation: public health is everybody's business'.  This conference is taking place in Dunedin, 7-9 September 2015.
Visit their website for more information about abstract submission, conference themes, and the range of presentation opportunities available.  Abstract submissions close 30 April 2015.