News Bulletin 16 Feb 2011
on 16 February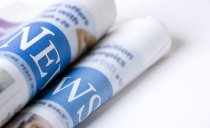 From NZ media this week
Maori-health-support-not-given
The South Canterbury District Health Board will terminate a $20,000 contract with a Maori consultancy group after it failed to deliver its contracted services
http://bit.ly/fgrMGq

Dunedin Hospital pilot uncovers serious prescribing errors

The electronic prescribing pilot involving two wards at Dunedin Hospital may be extended across the entire hospital, and to Wakari Hospital, after the pilot exposed inadequate prescribing and administration practices.

http://bit.ly/huMYUH
Safe Sleeping for Newborn Babies
A recent article in the NZ Herald noted that parents are receiving conflicting messages about sleeping with newborn babies. Maori SIDS, TAHA (Well Pacific Mother and Child Service) and Change for Our Children feel it important that parents and whānau are clear about safe sleeping messages to reduce the risk of Sudden Unexpected Death in Infancy (SUDI) and the risk of suffocation.

http://bit.ly/fndQYW
Bid to cut dialysis needs in Hawke's Bay

Hawke's Bay is one of the two district health boards in the country to take part in a pilot study that aims to reduce the number of people with kidney disease needing dialysis.

http://bit.ly/eWn3f0

Aim-is-to-improve-Maori-health

A former Auckland police inspector has arrived in Invercargill with a mission of improving southern Maori health

http://bit.ly/fQ9fVt
Quake victims suffer broken heart syndrome

Retiring to bed with a broken heart has been the stuff of romance novels, but the Canterbury earthquake has shown the condition is very real.

http://bit.ly/etdB8I

Nurse practitioner for Taumarunui Hospital



Taumarunui

 Hospital

's first nurse practitioner will start later this month. 

Jane Jeffcoat, from Australia, completed her nursing training in Sydney and has held a number of nursing positions during her career including clinical nurse specialist and clinical nurse manager roles in busy operating theatres.

http://bit.ly/gQTqq9

 

 


No-dedicated-funds-for-binge-eaters
People with binge-eating disorders are suffering in isolation, experts say

http://bit.ly/hpQhxs
Mother-charged-$41-for-child-to-see-GP

A mother charged $41 for her injured toddler to see a doctor after hours has sparked a call for the Government to make under-sixes doctors' visits more affordable.

http://bit.ly/e72lCh
Mad cow disease blood test raises hopes for NZ donors

British scientists have developed the most accurate blood test yet for the human form of mad-cow disease, potentially clearing the way for thousands of Kiwis who lived in the UK in the 1980s and 90s to give blood.

http://bit.ly/hOl1Dn
Nurses wary of trade deal
Nurses are warning that New Zealand's health system could be damaged by the Trans-Pacific Partnership agreement and have called for the Government to be more open about the negotiations.

http://bit.ly/dWxQyU
Medical-tourists-wooed-for-NZ-bargain

A company set up to promote New Zealand as a destination for medical tourists is using backing from Sir Stephen Tindall to woo Americans.

http://bit.ly/eEceEM
Teams of two ensure patients get the best
Nurses are teaming up with a new system aimed at strengthening patient safety and providing better continuity of care.The Wanganui.

http://bit.ly/hOoKxB
The under-2s immunisation debate
Western Bay health workers are battling to boost the region's dismal child immunisation rates. But what's standing in their way? In the first of a three-part series on immunisation, health reporter Jamie Morton investigates the under-2s issue

http://bit.ly/dKiMdK
Health jobs slashed, but more on high pay

 The Ministry of Health has recruited five extra bureaucrats earning more than $90,000 a year but has slashed 155 jobs below that salary.

http://bit.ly/gHxIN6
Enhancements to NZ Cancer Registry welcomed
Cancer Control NZ has welcomed the announcement today regarding Government commitment to the enhancement of the existing NZ Cancer Registry.

http://bit.ly/e17eiJ
Lights-out-for-doctors-slang

The privacy commissioner has welcomed the demise of derogatory "doctors' slang".

http://bit.ly/hCHZr2
Public Health Issues

Strokes rising fast among young, middle-aged

Strokes are rising dramatically among young and middle-aged Americans while dropping in older ones, a sign that the obesity epidemic may be starting to reshape the age burden of the disease.

http://bit.ly/glxiGX
Foodborne illnesses costly business
The cost of major foodborne infections in New Zealand climbed to $162 million last year, figures show.

http://bit.ly/h6ztZu
Rheumatic fever rates a shameful indicator of NZ's child health

The Heart Foundation is calling for rheumatic fever, a third world disease affecting New Zealand's most vulnerable communities, to be eradicated by 2020.

http://bit.ly/e5arPZ
Threat of fatal superbug grows worse every year

The threat of a potentially fatal superbug is growing, and infection control officials cannot see any let-up.

http://bit.ly/ghIYPa
Residents-say-silt-dust-a-health-risk
People in quake-hit areas are suffering respiratory problems, with some blaming the grey silt left by the earthquake.
http://bit.ly/dLFnJH

From International Media Sources
 Rise in HCAs ahead in wake of cash cuts
A major expansion in assistant practitioner numbers and roles will be needed over the next decade to cope with the squeeze on NHS finances, the national body that monitors healthcare skills has predicted.
http://www.nursingtimes.net/5025164.article?referrer=e5

 Fears Over Quality Care Revealed By Nurses, UK
Fewer than one in ten nurses (7 per cent) feel they have the right number of staff to deliver good quality care to patients, the RCN revealed in a new snapshot survey yesterday.
http://www.medicalnewstoday.com/articles/215843.php

 ANF Pushes for Enterprise Talks for Practice Nurses
The Australian Nursing Federation (ANF) will begin interviewing practice nurses in medical clinics around Australia to help advance the sector's enterprise bargaining over wages and conditions. The opinions of around 9,000 practice nurses will be used as part of the industrial relations dialogue...
http://bit.ly/frdYPN

 'I wanted to give nurses something that makes them feel good'
Being forced off work with sore hands inspired entrepreneurial children's nurse Antonia Steven to launch a nurse friendly, all natural hand cream
http://bit.ly/h2KeX4

 Health union fights new nurses category
Tasmania's Health and Community Services Union has launched an advertising campaign against the introduction of nursing assistants in the state's public hospitals.
http://bit.ly/eEEIRo

  UK nurses shun positions in Australia and New Zealand
Fewer UK nurses are applying to work in Australia and other English speaking countries.
http://bit.ly/f7T74K

 New director at national research unit to lead on health visiting
A new director has been appointed at the National Nursing Research Unit (NNRU) at King's College London.
http://www.nursingtimes.net/5025640.article?referrer=e26

 Nurse-led service reduces waiting times for painful hand condition
A nurse led service providing treatment for a painful hand condition caused by pressure on a nerve in the wrist has been praised for reducing patient waiting and recovery times and saving money.
http://www.nursingtimes.net/5025563.article?referrer=e26

 NMC refutes dumbing down of EU nurse entry requirements
The Nursing and Midwifery Council has reacted angrily to a Daily Mail story suggesting it is lowering entry requirements for European Union trained nurses and said that the article was inaccurate.
http://www.nursingtimes.net/5025481.article?referrer=e1

 US-style physician assistants examined
The first assessment of US-style physician assistants working in the NHS is to be carried out by researchers.
http://www.nursingtimes.net/5025141.article?referrer=e68

 Nurses increasingly need advanced degrees to get hired
Registered nurses looking for jobs are seeing increased demand for advanced degrees and more career opportunities outside of hospitals, according to a nursing supply-and-demand study conducted by the Greater Cincinnati Health Council.
http://bit.ly/ijNW5W


Job market tightens for nurses
Nursing jobs, available for the taking only a few years ago, are a lot harder to get now.

http://bit.ly/eyR4eK
Prison awaits nurses involved in $18.7M Medicare fraud plot

Eight nurses from the Medicare fraud hotspot of Miami were sentenced Friday to between five and 30 months in prison for their roles in a home health fraud plot that ultimately billed Medicare for $18.7 million in services that either were medically not needed and/or never delivered.

http://bit.ly/ihAycw
New Academy Aims to Boost Nursing Educator Work Force

A new leadership program will focus on attempting to retain nurse educators and transition new ones to the faculty role

http://bit.ly/fbAW25
Doctors and nurses at odds over health deal

Tasmania
's doctors and nurses are at odds over the Prime Minister's health deal

http://bit.ly/ffmB3I
Health workers fear nursing assistant trial

Health workers at the Mersey and Burnie hospitals in the state's north-west will walk off the job tomorrow in protest at plans to introduce nursing assistants.

http://bit.ly/iblaGs
Primary care roles to expand under mental health strategy

Practice nurses, school nurses and health visitors will be expected to play a much greater role in identifying those at risk of mental health problems, under latest government plans.

http://www.nursingtimes.net/5025087.article?referrer=e26
Articles of interest

 Registered nurses' opinions about patient focused care

The aim of the present study was to investigate registered nurses' (RN) opinions about the organisational change to patient focused care (PFC).

http://www.ajan.com.au/Vol28/28-1_Wadencten.pdf
Investing in patients' nutrition: nutrition risk screening in hospital

This paper explores the current state of knowledge and evidence for investing in the nutrition screening of patients in hospital.

http://www.ajan.com.au/Vol28/28-2_Cant.pdf
How useful is the expert practitioner role of the clinical nurse consultant to the generalist community nurse?

The objective was to draw attention to the clinical component of the clinical nurse consultants' (CNC) role in the community.

http://www.ajan.com.au/Vol28/28-2_Jannings.pdf
Nursing care of older patients in hospital: implications for clinical leadership

This study investigated how nurses managed the care of acutely ill older patients in acute hospital settings.

http://www.ajan.com.au/Vol28/28-2_Milton-Wildey.pdf
Nursing care of older patients in hospital: implications for clinical leadership

This study investigated how nurses managed the care of acutely ill older patients in acute hospital settings.

http://www.ajan.com.au/Vol28/28-2_Milton-Wildey.pdf
Workplace issues

 The Zen Of Team Meetings: How To Keep Your Head When All Around Are Losing Theirs

Team meetings can be both fun and productive in healthy business environments. But too often they're the setting for peacock strutting and bruised egos; hot air-filled games that only stress you out and add to your workload.

http://bit.ly/9KaMgL
The 'Silver Tsunami': Why Older Workers Offer Better Value Than Younger Ones
Just a decade ago, experts warned of labor shortages in the United States and other countries as the baby boomers marched into retirement en masse. But with an aging population facing the prospect of living for decades on shrunken retirement funds, graying individuals plan to keep on working. 

http://bit.ly/g5lmQO
Websites of interest

Australasian Neuroscience Nurses' Association
The Australasian Neuroscience Nurses' Association (ANNA) was established in 1974.Mission:
The Australasian Neuroscience Nurses Association (ANNA), as the peak body for neuroscience nurses, facilitates and fosters the  advancement of neuroscience nursing thus enabling optimal patient centred care. ANNA achieves this through the provision of opportunities to network, access to resources, promotion and support of the neuroscience specialty.

http://www.anna.asn.au/
Australasian Rehabilitation Nurses' Association Inc (ARNA
ARNA's Mission Statement:

ARNA sponsors advancement of the practice of Rehabilitation Nursing to promote optimal wellbeing for people who require rehabilitative nursing care.
ARNA achieves this by leading the development of the profession through advocacy, education and research.
ARNA strives to drive systemic change that values and strengthens Rehabilitation Nursing as an integral part of the continuing development of rehabilitation services in Australasia.

http://www.arna.com.au/