News bulletin 17 June
on 17 June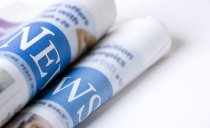 Welcome to the College of Nurses – News Update.
No. 256 17 June 2015
From NZ media this week

Drugs charge upheld against English nurse
A ''large spike'' in the supply of some controlled drugs to a Dunedin Hospital ward occurred not long after an English nurse began working there, a disciplinary tribunal heard in Dunedin yesterday.
http://www.odt.co.nz/news/dunedin/345292/drugs-charge-upheld-against-english-nurse
RACP and NZSG – need for a National bowel cancer screening program
The Royal Australasian College of Physicians (RACP) and the New Zealand Society of Gastroenterology (NZSG) welcome the Government's continued interest in combating bowel cancer in the 2015 Budget but says there is still no commitment to a national screening program.
http://www.scoop.co.nz/stories/GE1506/S00052/need-for-a-national-bowel-cancer-screening-program.htm
Call for changes to Māori palliative care
Some academics are calling for more rigorous training to ensure Māori receive better care at the end of their lives.
They say the current palliative care system does not do enough to cater to the cultural needs of Māori.
http://www.radionz.co.nz/news/te-manu-korihi/275826/call-for-changes-to-maori-palliative-care
Diabetes twice as likely to hit Māori
The number of people living with diabetes has more than doubled over the last twenty years - and that rate is even higher for Māori and Pasifika.
http://www.radionz.co.nz/news/te-manu-korihi/275943/diabetes-twice-as-likely-to-hit-maori
Māori health gains the aim of newly-launched web monitoring tool
A new web-based monitoring tool which seeks to speed up Māori health gains has been launched.
The Māori Health Plan Monitoring Tool was officially launched at Tauranga's ASB Arena yesterday (Thursday 11 June) before a 150-strong gathering including Māori health providers, experts and leaders, DHB representatives from across the nation, Ministry of Health representatives and media.
http://www.scoop.co.nz/stories/GE1506/S00067/maori-health-gains-the-aim-of-newly-launched-web-monitoring.htm
Wikileaks: NZ health system could be 'crippled' by TPP
The New Zealand health system could be "crippled" by the Trans-Pacific Partnership (TPP) trade deal, analysts say documents posted online by whistleblower group Wikileaks show.
http://www.stuff.co.nz/national/politics/69287614/wikileaks-nz-health-system-could-be-crippled-by-tpp
OECD report: NZ needs more housing for poor, less obesity
New Zealand needs more housing for the poor, and less fat on the hips of the average Kiwi, according to a report from the OECD.
The country should also look at road tolls in the form of "congestion charging" to help fix traffic jams in the big cities
http://www.stuff.co.nz/business/69234769/oecd-report-nz-needs-more-housing-for-poor-less-obesity
Gaps found in $24m bowel screening pilot
The first report on a $24 million bowel screening pilot scheme in Waitemata has found there is more work to be done before it can be rolled out nationwide.
http://www.radionz.co.nz/news/national/276005/gaps-found-in-$24m-bowel-screening-pilot
Perioperative mortality report's new areas 'help NZ remain world leader'
Associate Health Minister Peter Dunne is welcoming today's release of the fourth annual Perioperative Mortality Review Committee's (POMRC) report.
Additional operative procedures have been added to the report for the first time: coronary artery bypass grafts (CABG), percutaneous transluminal coronary angioplasty (PCTA), bariatric surgery and severe postoperative infections.
http://www.voxy.co.nz/health/perioperative-mortality-reports-new-areas-help-nz-remain-world-leader/5/223871
From International media this week
Safewards shines spotlight on good nursing care
A dynamic evidence-based practice model that aims to reduce seclusion and restraints in mental health wards is putting the emphasis back on the care at the centre of mental health nursing.
http://healthtimes.com.au/hub/mental-health/37/research/kk1/safewards-shines-spotlight-on-good-nursing-care/903/
Nurse supervision opt-out upheld in Colorado by state's Supreme Court
Rule allows certified registered nurse anesthetists to practice in rural and critical access hospitals without direct physician supervision.
http://www.healthcarefinancenews.com/news/nurse-supervision-opt-out-upheld-colorado-states-supreme-court
Nurses to be among first affected by plan to cut skilled migration
Measures to be brought in this autumn will reduce recruitment of skilled workers on tier two visas from outside Europe
http://www.theguardian.com/uk-news/2015/jun/10/nurses-to-be-first-group-affected-by-plan-to-reduce-skilled-migration
Mass. Adopts Final ICU Nurse Staffing Rules
BOSTON The 2014 nurse staffing law will apply to burn units and intensive care for newborns along with intensive care units for adults, under final regulations adopted by the Health Policy Commission on Wednesday.
http://commonhealth.wbur.org/2015/06/final-icu-nurse-staffing-rules
Lourdes Univ. receives federal grant for nurse anesthetist training
WASHINGTON – U.S. Sen. Sherrod Brown of Ohio announces more than $18,000 in federal funding will be awarded to nurse anesthetist training at Lourdes University.
http://www.nbc24.com/news/story.aspx?id=1216423#.VXzhGPmqqko
Aged care
Health expert backs elderly vaccine
A leading Australian public health expert is in Rotorua to encourage GPs to consider placing a greater emphasis on vaccinating the elderly.
http://www.nzherald.co.nz/rotorua-daily-post/news/article.cfm?c_id=1503438&objectid=11464451
Half of our aged population use residential care
A new study has found that almost half of New Zealanders, aged 65 or older, move to live in residential care by the time they die.
http://www.scoop.co.nz/stories/GE1506/S00080/half-of-our-aged-population-use-residential-care.htm
DHBs and PHOs
Nurses Organisation says sending Hawera ED patients to GPs is ''risky''
Having nurses redirect ED patients to their family doctor is risky for the nurse and the patient, the New Zealand Nurses Organisation says.    
http://www.stuff.co.nz/taranaki-daily-news/news/69385626/nurses-organisation-says-sending-hawera-ed-patients-to-gps-is-risky
Hawera Hospital emergency unit redirecting non-urgent cases
Patients clogging up Hawera Hospital's emergency department with non-urgent ailments will be re-directed to their GP under a new DHB programme.
http://www.stuff.co.nz/taranaki-daily-news/news/south-taranaki-star/69290252/hawera-hospital-emergency-unit-redirecting-nonurgent-cases
Mental health
Cuts to mental health services possible without extra funding
Canterbury's cash-strapped health authority has warned that mental health services could be cut if the Government does not step in.
http://www.stuff.co.nz/the-press/news/69306332/cuts-to-mental-health-services-possible-without-extra-funding
Cuts to Wellington region counselling service put lives at risk, providers say
Vulnerable people will be at increased risk of suicide, domestic violence and drug abuse after another cut to a government-subsidised counselling scheme, counsellors say.
http://www.stuff.co.nz/dominion-post/news/69260077/cuts-to-wellington-region-counselling-service-put-lives-at-risk-providers-say
Addressing rural depression
The Rural Health Alliance Aotearoa New Zealand (RHĀNZ) applauds the announcement of a $500,000 funding boost to support mental health mental health initiatives for rural communities.
http://www.scoop.co.nz/stories/GE1506/S00064/addressing-rural-depression.htm
Pharmacy

Guild concerned about impact on patients if funding shortfall remains
The Pharmacy Guild of New Zealand (the Guild) is concerned about the impact the current funding shortfall to community pharmacy will have on patients if left unaddressed.
http://www.scoop.co.nz/stories/GE1506/S00081/concern-about-funding-shortfalls-impact-on-patients.htm
Public health
NZ 'well prepared' for MERS
Health authorities in New Zealand are updating the sector on Middle East Respiratory Syndrome Coronavirus (MERS-CoV), due to an ongoing outbreak in South Korea. "We are well prepared in terms of the detection, testing and management of MERS. To date there have been no cases of MERS detected in New Zealand," says Dr Stewart Jessamine, the Ministry of Health's Acting Director of Public Health.
http://www.voxy.co.nz/health/nz-well-prepared-mers/5/223935
Telemedicine
Telehealth: Enhancing collaboration, improving care coordination
The use of various technologies has revolutionized care delivery across the continuum. In home healthcare, one of the most advanced, interactive technologies to date is telehealth. Although we've experienced varying degrees of resistance and challenges associated with this technology, HomeHealth Visiting Nurses (HHVN) of Southern Maine has learned lessons as an early adopter and continues to leverage the technology across all service lines.
http://journals.lww.com/nursingmanagement/Fulltext/2015/06000/Telehealth__Enhancing_collaboration,_improving.3.aspx
From the Ministry of Health
Interim Evaluation Report of the Bowel Screening Pilot: Screening Round One
The Ministry of Health is funding a four year bowel screening pilot (2012–2015) in the Waitemata DHB region to inform whether a national bowel screening programme should be introduced. International evidence shows that a national bowel screening programme can reduce both the number of people who develop bowel cancer and the number of people who die from the disease.
This report presents the evaluation findings from round one of the bowel screening pilot, based on those people who were invited to participate during the first 18 months. In particular, the report describes how effective, safe, acceptable and equitable the pilot was and provides a preliminary analysis of the round one costings.
The key findings from the report are that:
the participation rate in round one was higher than the internationally accepted minimum
the bowel cancer detection rate was within the range reported by other, international population-based screening programmes that use the same type of test
participants and stakeholders were positive about their experiences with the pilot.
Several areas for improvement were also identified, including the unequal participation rates among Māori and Pacific peoples and the performance of the bowel screening register and database. Waitemata DHB and the Ministry will continue to address these issues as part of the ongoing operations of the pilot.
http://www.health.govt.nz/publication/interim-evaluation-report-bowel-screening-pilot-screening-round-one
Oranga niho me ngā tangata whaiora: Oral health and Māori mental health patients
This research report explores rehabilitative dental treatment provided to a small group of Māori mental health patients within the Western Bay of Plenty and how this contributes to improved mental health functioning, oral health and quality of life.
Prior to receiving the dental health care provided in the study, all participants reported episodes of dental problems (such as pain or toothache), having sought only emergency care in the past, and having unmet dental treatment needs.
The researchers found that following oral rehabilitation, participants reported a positive improvement in their psycho-social well-being, oral function, self-esteem, relationships, and dynamics within their immediate social environment.
This publication is available on the University of Otago website.
http://www.health.govt.nz/publication/oranga-niho-me-nga-tangata-whaiora-oral-health-and-maori-mental-health-patients

Motivation, management and leadership
Workshops by Dr Peter Carter OBE
Organised by the New Zealand Nurses Organisation (NZNO), this workshop will give you the opportunity to hear and interact with the leader of the world's largest professional association and union for nurses, the Royal College of Nurses (RCN).
This workshop is for both members and non-members of NZNO. It is particularly relevant to nurses who come from a clinical background, including those in leadership positions or aspiring to do so. It generically applies to managers, policy makers, researchers and educators involved in nursing provision and delivery of nursing services or health care.
Workshop objective:
To provide an outline of the key characteristic of effective leadership in complex health systems in which nursing is the biggest workforce.
The workshop aims to:
Set out the key characteristics of effective and successful leaders in complex health systems.
Demonstrate through case studies the impact of successful leadership, and draws on examples of significant problems in health organisation due to poor or lack of leadership.
Relate the above to your own role and clinical practice setting or work setting to allow you to bring and apply the key leadership characteristics.
Learning outcome:
Be able to identify and describe in your clinical practice and work setting effective leadership and the positive impact it makes to delivery of nursing care and services. Apply to your roles in your clinical practice and work setting the key characteristics of effective leadership.
Cost and registration:
Register for the workshop at http://www.etouches.com/126554
Cost: Members: $40   Non-Members: $80
If you have any queries, please contact conference@nzno.org.nz;;;;;
http://www.nzno.org.nz/petercarter
The above information has been collated for the College of Nurses Aotearoa (NZ) Inc by Linda Stopforth, SNIPS and is provided on a weekly basis.  It is current as at Tuesday 16 June 2015
If you have any feedback about content - what parts are most useful or what you would like added - please email admin@nurse.org.nz
 For more up to date news and information follow SNIPS at:
Facebook:  Snips Info
twitter: @SnipsInfo