News Bulletin 23 Feb
on 23 February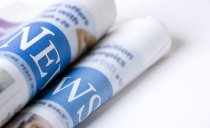 From NZ media this week
Bullying-rife-at-NZ-hospitals
New Zealand
hospitals are rife with bullying, a Wellington medical forum has been told.
http://tinyurl.com/6bwpkxq

Hospital bullying queried
Bullying was not rife in New Zealand hospitals to his knowledge, Dunedin School of Medicine dean Dr John Adams said last night.
http://tinyurl.com/4runr45
Cost of sleepover decision $500m plus - Ryall

Paying overnight staff to sleep will cost more than $500 million over three years and changing the law may be considered, Health Minister Tony Ryall says.
http://tinyurl.com/49zzwng
New online resource for South Island nurses

South Island
nurses have a new online tool to help them quickly access quality information to deliver best practice, evidence-based care.
http://tinyurl.com/4sf4tkk
Midwife-provided-reasonable-care

The midwife at the centre of an inquest into the death of baby Adam Barlow provided a "reasonable standard of care", according to one midwifery expert.
http://tinyurl.com/4whuojq
Cancer nurses can help reduce workforce stress
 
Cancer nurses have endorsed associate professor John Carter's call for greater use of nurse practitioners (NP) in cancer care.
http://tinyurl.com/5uwd55u
Smoking workers gown up for puff

Smoking staff at Tauranga Hospital have been reminded to cover up when they pop out for a puff so patients can't smell smoke on their clothes
http://tinyurl.com/4u6vdt7
Rise in high alcohol content drinks in NZ
A new report has found a big increase in the amount of high alcohol content drinks on sale to New Zealanders.
http://tinyurl.com/4mrwoad
Kiwi-drinks-750

-stubbies-a-year
Kiwis drank the equivalent of about 750 stubbies of beer each in 2005 but still sank less than their counterparts across the ditch, an international report says.
http://tinyurl.com/6x3ktn7

Judge's plea on booze culture
Former Governor-General Dame Silvia Cartwright has made a plea to the Government to be bolder on alcohol reform, including raising taxes, the legal purchase age and reducing industry advertising.
http://tinyurl.com/6j5caem

Specialist-leaves-in-disgust

The future of Palmerston North Hospital's rehab outpatient clinics is uncertain, with the service's only rehabilitation medicine specialist leaving in disgust about changes within the Star unit.
http://tinyurl.com/63xvfnm
Immunisation-rates-hitting-90pc

The Nelson Marlborough District Health Board is up with the best in immunisation rates for two-year-olds.
http://tinyurl.com/5stfvqu
Hungry-for-cheaper-food
In the wake of moves to freeze the price of milk, calls are growing for cheaper food.
http://tinyurl.com/6jccx7x

Injured workers kept on the radar
Apprentice plumber Scott Stokes is a guinea pig for a new way of treating injured workers.
http://tinyurl.com/6gmrvd5
GP clinics may give way to hospitals

Late-night patients who now go to a private after-hours clinic may in future be told to go straight to the Auckland City Hospital emergency departments.
http://tinyurl.com/6df2956

Shouldering pain of superbug
Bill Aylward, a veteran of 26 hospital admissions in five years and a string of failed shoulder-replacement operations, knows the misery that superbug infections can inflict.
http://tinyurl.com/68qlshe 


New interpreting service for GP appointments
A new face-to-face interpreting service is now available at medical practices in Canterbury. Partnership Health Canterbury has teamed up with Interpreting New Zealand to offer interpreters, free of charge, to patients enrolled at Partnership Health Canterbury general practices.
http://tinyurl.com/6dn3rsk

Nurse-clinic-takes-bite-out-of-list
A new health clinic staffed solely by nurses has been set up to address Horowhenua's doctor shortage.
http://tinyurl.com/6xvzomj
Energy drink linked to psychotic episodes

Caffeinated energy drinks may trigger a psychotic episode in people with mental illness, a New Zealand expert has warned after documenting the case of a young man with schizophrenia.
http://tinyurl.com/6kjfyqy
From international media sources


Nurse-led programme slashes dementia patient hospital stays

Dementia patients are spending fewer days at a London hospital after a nurse-led programme introduced brightly-coloured drinking glasses onto wards.
http://bit.ly/fN3iVn
EU-wide training programmes being considered

Nursing bodies and trusts are being asked to consider whether a European-wide training curriculum for health professionals should replace national programmes, in order to encourage migration.
http://bit.ly/fF5Wj7
Tanaiste Confirms Review Of Decision On Pay For Student Nurse Clinical Placement

The Tanaiste and Minister for Health and Children, Ms. Mary Coughlan, has confirmed that she has asked the Secretary General of her Department to review the rationale for the total abolition of clinical placement payments to student nurses...
http://www.medicalnewstoday.com/articles/216418.php
Temporary staff take most sick leave

Workloads and sickness absence in wards employing temporary staff are greater than in units with permanent staff only, according to researchers from Nottinghamshire and Leeds.
http://tinyurl.com/4cyxwng
Mental Health Of Obese Children Is Primary Concern, Nursing Researcher Says

The mental health of obese children should be a primary focus of researchers studying childhood obesity, according to Christine Calamaro, PhD, CRNP, assistant professor at the University of Maryland School of Nursing.

http://www.medicalnewstoday.com/articles/216566.php
Behavioural Activation Therapy For Depression Can Be Delivered Effectively By Non-Specialists

Depression can be treated effectively with psychotherapy by mental health nurses with minimal training, according to new preliminary research findings. The study, led by Durham University's Mental Health Research Centre...

http://www.medicalnewstoday.com/articles/216635.php
Present and correct: how to manage staff absence

Workplace culture, training and an integrated approach are central to good attendance, says Steve Gulat

http://www.nursingtimes.net/5025686.article?referrer=e1
ENA Offers Toolkit to Help EDs Counter Violence Against Nurses

The Emergency Nurses Association released a toolkit Wednesday to deal with the pervasive problem of violence against ED nurses.
http://tinyurl.com/4w4yjza

Bathing Patients With CHG Cloths Reduces Risk of HAIs

Hospitals can reduce patients' risks of catching hospital-acquired infections by using 2% chlorhexidine gluconate cloths for daily bathing instead of soap and water, according to a new study.
http://tinyurl.com/4j5szrj
Tool lets nurses measure carers' quality of life
 
A new tool that lets nurses and other professionals measure the quality of life of adult, unpaid carers has been launched today
http://tinyurl.com/6x68h8b
Nurses 'may deliver psychotherapy
'
Non-specialist mental health nurses could provide effective psychotherapy for patients with depression, leading to savings for the NHS, preliminary research indicates
http://tinyurl.com/5vc4kvh
Nurses should be well trained for their work

Recently South Island nurses have found a new
online tool
. By this, they can have access over the quality information to deliver best practice, evidence-based care.
http://tinyurl.com/6avskeb
Northern Ireland Nurses Reject Draft Budget

The Royal College of Nursing [RCN] is warning that the Executive's draft Budget for 2011-2015 will not meet the future health and social care needs of the people of Northern Ireland...
http://www.medicalnewstoday.com/articles/216735.php
State-Level Committees Embark on Nursing Advancement

Even before the Institute of Medicine released the much-anticipated report "The Future of Nursing: Leading Change, Advancing Health" in October, plans were under way for the critical next step: turning the report's recommendations into reality.

http://tinyurl.com/5uxyazo
Women especially anxious during ICU to ward transfer

Nurses should be especially aware of an increased risk of anxiety among women being transferring from the intensive care unit to the ward, according to Israeli researchers.
http://tinyurl.com/6eqqgs4
Articles of interest


Is it me? Or is there something in the water? Client decision making in nursing

This paper aims to retrospectively explore client decision making via two case studies prompting us as nurses to reflect on the factors that lead to this. Clients do not always act in 'their own best interests' as 'defined by health professionals'. Our response and understanding of this is key if we are to support and devise strategies encouraging more appropriate decisions and improved outcomes.
http://www.ajan.com.au/Vol28/28-2_Rees.pdf
End of life clinician-family communication in ICU: a retrospective observational study - implications for nursing

The objective of this study was to identify practice issues that influence end of life communication and care of patients and families in the intensive care unit (ICU).
http://www.ajan.com.au/Vol28/28-2_Bloomer.pdf
Living with chronic obstructive pulmonary disease: a qualitative study

The purpose of this study is to explore the experience of living with chronic obstructive pulmonary disease, with the aim of gaining an understanding of how the disease affects the patients' lives.
http://www.ajan.com.au/Vol28/28-2_Avsar.pdf
Preparing Tomorrow's Leaders: A Review of the Issues

Journal of Nursing Administration:
April 2010 - Volume 40 - Issue 4 - pp 154-157
http://tinyurl.com/6xsemr3 

 Websites of interest


Learn Pacific languages – website resources
The Ministry of Pacific Island Affairs have developed a series of online language resources in partnership with Niuean, Tokelauan and Cook Islands communities.
http://tinyurl.com/6j6e5ms
Australian Association of Maternal Child & Family Health Nurses (AAMCFHNAustralian Association of Maternal Child & Family Health Nurses (AAMCFHN) represents registered nurses and educators working in the field of maternal, child and family health.
The titles vary from state to state according to state programs. Victoria - maternal and child health nurses; NSW, SA, NT, TAS - child and family health nurses; WA - community health nurses; QLD - child health nurses. AAMCFHN have members in each state and the Northern territory.
Provide a forum at national level for its members, and act as a consultative body on matters relating to maternal, child and family health. Promote the clinical specialty of maternal, child and family health nursing including encouraging nursing research. Represent the member organisations at a national level. Facilitate cooperation between professional member associations in each state and territory. Provide a forum for discussion of national health policy and its impact on maternal, child and family health at the national level. Work in consultation with state groups to promote initiatives which have a national importance in maternal, child and family health nursing. Act as an advocate on behalf of members, and work in consultation with member associations. Promote a primary health care model in maternal, child and family health nursing and to raise awareness of primary health care services to children and families in the community
http://www.aamcfhn.org.au/ 


Australasian Hepatology Association (AHA)
The Australasian Hepatology Association (AHA) was formed and incorporated in 2004 to support nurses and allied health professionals in the delivery of care to people affected by liver disease.

The Association was established in response to the growing number of professionals attracted to work in this specialist area and the benefits to be gained through their collaboration.
Our purpose
Today the AHA is a proud, connected, vocal and diverse group of members striving to:

• build expertise, knowledge and quality practice in the field of hepatology,
• contribute to policy and planning in order to advocate for improvement and care and treatment for people living and affected by liver disease, and
• promote and gain recognition for the specialist skills and knowledge that nurses and allied health professionals bring to the discipline.
http://www.hepatologyassociation.com.au/
Australian Association of Stomal Therapy Nurses Inc
The Australian Association of Stomal Therapy Nurses Inc. is the professional organization of Stomal Therapy Nurses in Australia.
One of the Association's major objectives is the promotion of quality care for a wide range of people with specific needs. These needs may be related to ostomy construction, urinary or faecal incontinence, wounds with or without tube insertion and breast surgery. Patients/clients across the life span are provided with preventative, acute, rehabilitative and continuing care as required.
Another objective is the maintenance and improvement of professional standards in relation to Stomal Therapy Nursing Practice to the highest degree possible.
http://www.stomaltherapy.com/
Hui/ Professional development and continuing education opportunities
The Raukawa Kura Reo is an annual, week long total immersion event for medium to fluent speakers of te reo Māori, held in Tokoroa from 26-30 April at Papa o te Aroha marae, Mossop Rd.
http://tinyurl.com/5usrl5g