New Bulletin - 2 March 2011
on 3 March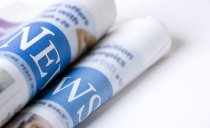 Christchurch earthquake 
Information for nurses in relation to the Christchurch earthquake 
If you are a registered or enrolled nurse living in Christchurch but do not hold a current practising certificate the current advice is to provide assistance in your own community.  If a need arises for more nursing resources in the future the Council will provide this information on its website and will commence a process for issuing practising certificates
.http://www.nursingcouncil.org.nz/index.cfm/1,25,81,-1,html 

Free GP care for Canty people extended to Sunday
Canterbury residents can visit their GP free of charge until 5pm today, but depending on how things go over the next few hours, this may be extended.
http://tinyurl.com/4sqtkaf 

Nurses flock to help in wake of Christchurch disaster
Nurses from across New Zealand are joining the throng of medicos volunteering to bolster frontline and support staff in hospital and GP services in the wake of Christchurch's devastating earthquake.
http://tinyurl.com/4uj7c3p 

Vital people keep their MedicAlert information up to date
An emergency medical information provider says it is vital that people keep their MedicAlert information up to date following Christchurch's major earthquake.
http://www.scoop.co.nz/stories/GE1102/S00134/vital-people-keep-their-medicalert-information-up-to-date.htm 

Earthquake support package available immediately
The initial earthquake support package for employers and employees is available now and the first payments will be in bank accounts by Wednesday says Social Development Minister Paula Bennett
http://bit.ly/eQP5at 

Christchurch Earthquake Support Package
Recognising the effect of the February earthquake on Christchurch business and workers, the Government has implemented an initial support package to support the recovery and rebuilding of Christchurch.
http://bit.ly/eppPip 

Broken-hearts-swamp-city-hospital
Christchurch Hospital was inundated with people suffering from broken hearts in the hours after the earthquake, an expert says.
http://www.stuff.co.nz/national/christchurch-earthquake/4714906/Broken-hearts-swamp-city-hospital 

Surgeons-amputate-limbs-after-Christchurch-earthquake
About 10 people have had limbs amputated since last week's earthquake.http://www.stuff.co.nz/national/christchurch-earthquake/4714916/Surgeons-amputate-limbs-after-Christchurch-earthquake 

Nurses Send Sympathies To The People Of NZ, Australia
The Australian Nursing Federation said nurses, assistants in nursing and midwives send their deepest sympathies to the people of New Zealand and those in Christchurch following the earthquake yesterday.
http://www.medicalnewstoday.com/articles/217275.php 

From NZ media this week  

NZNO hosts major education forum
About 85 nursing leaders explored issues around undergraduate nursing education at an education forum hosted by NZNO in Wellington this month.
http://tinyurl.com/4l7htly 

Nursing Council ENs advice welcomed
The Nursing Council is advising that enrolled nurses who don't transition to the new wider EN scope by the initial July 1 deadline can still make the transition at a later date.
http://tinyurl.com/4m8yxna 

Emerging Maori leaders sought for last course places
An appeal has gone out for nursing managers to encourage Maori nurses and midwives to apply for the last places on an emerging leaders programme beginning March 17.
http://tinyurl.com/4e3f4ws 

NZMA supports new health leadership centre
Tuesday 22 February 2011 The establishment of a New Zealand Centre of Excellence in Health Care Leadership, announced by Health Workforce New Zealand (HWNZ), is strongly supported by the New Zealand Medical Association (NZMA) which believes it will help to improve the delivery of quality health services in New Zealand.
http://tinyurl.com/4h7akgq 

Pharmac-reduces-paperwork-expands-access-to-special-foods.htm
PHARMAC reduces paperwork, expands access to Special Foods Changes in access rules for funded special foods will see more prescribers able to supply funded special foods to patients. To date the funding rules for Special Foods, such as some types
http://www.scoop.co.nz/stories/GE1102/S00136/pharmac-reduces-paperwork-expands-access-to-special-foods.htm 

From international media sources 

Government unconvinced by advanced nurse regulation
The government has said it is unconvinced there is a "compelling case" for regulating advanced nurse practitioners, despite strong calls from nursing leaders.
http://tinyurl.com/4g945ux 

Senior nurses working the floor has 'little impact' on patients
"Back to the floor" initiatives, where senior nurses work weekly shifts on wards, appear to have little "tangible" impact on patient experience or care, according to a study by NHS London.
http://www.nursingtimes.net/5026324.article?referrer=e26 

University to train all nurses to degree level
The Nursing and Midwifery Council has approved a university's plans to train all its nursing pupils to degree standard, making it the first institution in England to change to meet new UK rules.
http://www.nursingtimes.net/5026261.article?referrer=e26 

The global health worker shortage needs to be addressed
Every year, thousands of qualified nurses in the Philippines can't get jobs because the health system can't afford them. But here, and across the world, there's a shortage of health workers
http://tinyurl.com/6hcrkrn 

Student nurses need training in 'entrepreneurship'
Nurses should be trained in entrepreneurship as part of degrees in order to overcome barriers to social enterprise schemes, according to research part-funded by the Cabinet Office.http://www.nursingtimes.net/5025880.article?referrer=e1 

NHS to lose 50,000 jobs, including doctors and nurses
Union-funded website reveals big job losses across the NHS, despite coalition MPs' election campaigns to save serviceshttp://tinyurl.com/4jusldh 

More NPs Needed In Aged Care, Australia
The Australian Nursing Federation said figures showing nursing home residents are experiencing high rates of depression is a reminder that we need more skilled staff, such as nurse practitioners, in the aged care sector...
http://www.medicalnewstoday.com/articles/217135.php 

Recognition needed that nursing elderly is 'specialism'
The healthcare system must recognise the need for specialist skills to nurse an aging population if it is to avoid the "shocking" care failures revealed in this week's ombudsman's report, senior nurses have warned.
http://tinyurl.com/4eoyrn7 

The Dangers of Working in General Practice
A study by the Australian National University reveals that many general practices and their staff are not equipped to handle violent patients, and that staff in many practices have experienced some type of aggressive or violent behaviour.
http://tinyurl.com/4ue6cbn 

Public health 
WHO Report on Alcohol Violence Significant Says Police
There is no doubt that one of the key drivers behind the escalating levels of violent crime in Australia and New Zealand is the misuse of alcohol, says Commissioner McRoberts. Mr McRoberts, ANZPAA Operation Unite Alcohol spokesperson was speaking out in support ...
http://www.scoop.co.nz/stories/GE1102/S00135/who-report-on-alcohol-violence-significant-says-police.htm 
Articles of interest 
Is It Time to Pull the Plug on 12-Hour Shifts?: Part 3. Harm Reduction Strategies if Keeping 12-Hour Shifts
Journal of Nursing Administration: September 2010 - Volume 40 - Issue 9 - pp 357-359
http://journals.lww.com/jonajournal/Fulltext/2010/09000/Is_It_Time_to_Pull_the_Plug_on_12_Hour_Shifts__.4.aspx Therkleson T. (2010) 

Ginger compress therapy for adults with osteoarthritis.
Journal of Advanced Nursing 66(10), 2225–2233Aim. This paper is a report of a study to explicate the phenomenon of ginger compresses for people with osteoarthritis.
Background. Osteoarthritis is claimed to be the leading cause of musculoskeletal pain and disability in Western society. Management ideally combines non-pharmacological strategies, including complementary therapies and pain-relieving medication. Ginger has been applied externally for over a thousand years in China to manage arthritis symptoms.http://onlinelibrary.wiley.com/doi/10.1111/j.1365-2648.2010.05355.x/full  

Website of interest 
If a disaster happened now, would you be ready?
Disasters such as earthquakes, tsunamis, volcanic eruptions, floods and storms can strike at any time, sometimes without warning. All disasters have the potential to cause disruption, damage property and take lives. So it is vital that you prepare now to protect yourself, your family, home, business and community.
http://tinyurl.com/67pmfzj 

Global Patient Safety Alerts.
Canadian Patient Safety Institute.This Web site provides access to incident reports with the aim of stimulating innovation and driving patient safety improvement efforts.
http://www.globalpatientsafetyalerts.com/English/Pages/default.aspx  

Online resources 

The Nursing Research Index can be accessed at this link
http://tinyurl.com/4hw5bdz
SCOPENRS members have been collecting and collating information on New Zealand nursing research since 1977. The index was first published in 1983 and was made available on the Internet in 2000.This index includes published and unpublished research that has been undertaken by New Zealand nurses on nursing from January 1999 onwards. This database is powered by RefBase, an open source database front-end for managing academic literature and citations.DEFINITION OF NURSING RESEARCHResearch concerned with the practice of nursing, nursing education, nursing policy or nursing management. The NRS guidelines (1998) for research to be included in the index state:Research is considered to be nursing research when it is:
¦Concerned with the practice of nursing as "a specialised expression of caring concerned primarily with enhancing the abilities of individuals and groups to achieve their health potential within the realities of their life situation."

¦A process of systematic inquiry, the purpose of which is to contribute to the shaping of nursing practice within its changing context.

¦Undertaken to develop knowledge and structures which will guide, validate and support nursing practice.

¦Occurs within the areas of nursing practice, nursing education or nursing policy and management.

¦Undertaken by nurses
UPDATES
I
n August 2009, more than 600 new pieces of research were added to the Index of New Zealand Nursing Research. This brings the total number of research records to around 1350. The NZNO library is responsible for the maintenance of this index and adding new entries. Works to be considered for inclusion should be emailed to

researchindex@nzno.org.nz
HOLDINGS

Some of the dissertations/theses are held by the NZNO library, while other records have a link to a website where the work can be downloaded. There is also a complete listing of the theses held by the NZNO library at this link.
http://www.nzno.org.nz/services/library/theses
The Knowledge Library update

2011 promises to see the Health Improvement & Innovation Resource Centre (HIIRC) continue to gain momentum in terms of meeting the information needs of New Zealand health professionals. A recent HIIRC media release reported that 12,448 people made 23,127 visits to the website between 1 July and 31 December 2010.
Is HIIRC based on NHS evidence?

No. The focus of HIIRC has been New Zealand based content and limited international content that was deemed particularly appropriate to the NZ context. As there are other ways for the sector to access NHS evidence, we did not duplicate it.
A new email address
researchadmin@hiirc.org.nz

 

can now be found at the Knowledge Library "About" page

http://www.hiirc.org.nz/section/9043/knowledge-library/?section=9043&tab=777

. Health Librarians, researchers and others are invited to contribute to the Knowledge Library by contacting the Knowledge Library Administrator with information on new research that they believe should be described and (if copyright allows) held in the Knowledge Library.

International Literature on HIIRC
Anyone visiting HIIRC over January may have noticed that a new tag for international literature has been added to some of the main topic areas on the HIIRC site. While the scope of the Knowledge library is limited to New Zealand research, this allows for some current and relevant international articles to be highlighted on HIIRC.
If you require any further information on HIIRC or have feedback on how the Knowledge Library in particular can better meet your information needs, please contact Debbie Cossar at

Debbie.Cossar@researchnz.com

.
New publications
Improving the sterilisation of medical devices – new ISO Standard

Issue 24 – February 2011
Sterilization of health care products – Dry heat – Requirements for the development, validation, and routine control of a sterilization process for medical devices,
ISO 20857:2010, promotes good sterilisation practices. Manufacturers, laboratories, regulators, and healthcare practitioners worldwide can use ISO 20857 to ensure that health products are sterile, which can be crucial to the safety of patients.
ISO 20857 promotes good practices to prevent infections and promote patient health. The Standard provides clearly defined requirements for healthcare product sterilisation processes and related equipment. The Standard aims to reduce the risk of patient exposure to potentially pathogenic microorganisms.
ISO 20857 applies both to reusable health care products that are reprocessed by health care providers and to single-use products that are sterilised as part of the manufacturing process and are shipped in a sterile state.
You can

order PDFs

of ISO Standards by calling 0800 782 632 during business hours or emailing

enquiries@standards.co.nz

.

http://bit.ly/hMXfVM

Talking with Patients and Families about Medical Error: A Guide for Education and Practice.
Truog RD, Browning DM, Johnson JA, Gallagher TH. Baltimore, MD: Johns Hopkins University Press; 2011. ISBN: 0801898048.


More than a million patient safety incidents occur every year, and medical error is the third leading cause of death in the United States. Illuminating the experiences of those affected by medical error—patients, their loved ones, and physicians and other medical professionals—Talking with Patients and Families about Medical Error delves deeply into the challenges of communicating honestly and openly about mistakes in medical practice.

Based on guidelines from the Institute for Professional and Ethical Practice and the authors' own experiences, the practice-based approaches outlined here offer concrete guidance on

• initiating discussions
• dealing professionally and compassionately with patients' reactions
• who should be included in the conversation
• what information should be documented in the medical record
• how to respond to questions about financial compensation

Aimed at promoting resolution and healing, this book stresses the importance of clear, empathetic communication that will improve clinical and organizational responses to medical missteps and mismanagement. It emphasizes five features of the physician-patient relationship deserving of special attention: transparency, respect, accountability, continuity, and kindness (TRACK). Narrative examples of common situations demonstrate how conversations about medical error can lead to healing.

http://bit.ly/f34uiC
Hui/ Professional development and continuing education opportunities
Trauma-informed care workshops: Auckland, 28 February 2011 | Wellington, 3 March 2011

We will be hosting Dr Bob Glover and Dr Brian Sims for two workshops in 2011. Dr Glover is a leader from the International Initiative for Mental Health Leadership (IIMHL) and the National Association of State Mental Health Program Directors (NASMPHD) in the US and a world expert on trauma-informed care. Further information and registration forms for the 

Auckland

and

Wellington

workshops are available on the Te Pou website.
The ICN Conference in Malta "Nurses Driving Access, Quality and Health"
will soon be here.  We hope that many of you are planning to come to the conference.  The conference opening is scheduled for Wednesday, 4 May, in the early evening.  There will be plenary, main, and concurrent sessions and approximately 45 concurrent sessions on Thursday, Friday and Saturday.
There will be a Main Session for ICNP on Saturday, 7 May, 1200 to 1320, in the LaValette Hall at the Conference Centre.  There will also be a Main Session for Telenursing on Saturday, 7 May, 1500-1620, in the Temi Zammit Hall at the Conference Centre.
http://www.icn2011.ch/default.html
The URL for registration is:
http://tinyurl.com/4nvodhk