News bulletin 12 August
on 12 August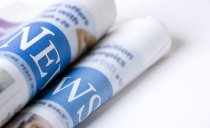 Welcome to the College of Nurses – News Update.
No. 264 12 August 2015

From NZ media this week

Flu jabs, masks optional for DHB staff
Wairarapa District Health Board will not be following the practice of Waikato DHB, which is requiring non-vaccinated workers to either get flu jabs or wear face masks.
http://www.nzherald.co.nz/wairarapa-times-age/news/article.cfm?c_id=1503414&objectid=11492136
Māori nurses 'paid significantly less'
A nurses' conference has heard how the pay gap suffered by Māori nurses is forcing them to take on second jobs to make ends meet.
http://www.radionz.co.nz/news/te-manu-korihi/281009/maori-nurses-'paid-significantly-less'
Plunket drafting Asian People's Strategy
A plan to make Plunket services more multicultural has received the thumbs up from Asian community members.
The draft Asian People's Strategy incorporates many of the recommendations made by families in 2013.
http://www.stuff.co.nz/national/health/70762415/plunket-drafting-asian-peoples-strategy
TV3 documentary spotlights a rural NZ hospital under financial stress
Documentary makers spent a year filming inside a small 30-bed hospital in Oamaru under financial pressure.
That documentary, Emergency Medicine: A Year at Oamaru Hospital, "was one of those films that was simply an honour to make", directors Paul Trotman and Malcolm Hall said.
http://www.stuff.co.nz/entertainment/tv-radio/70844248/tv3-documentary-spotlights-a-rural-nz-hospital-under-financial-stress
Drugs, alcohol and smoking
Single cigarette sales create a shortcut to addiction
Selling cigarettes to young people is against the law and needs to stop if we're to help them avoid smoking, says the Auckland Regional Public Health Service.
http://www.nzdoctor.co.nz/un-doctored/2015/august-2015/10/Single-cigarette-sales-create-a-shortcut-to-addiction.aspx
Public feedback sought on smokefree options for Wellington
From the waterfront to the Golden Mile to all parks throughout the city: the question over which areas of Wellington should be smokefree is going to a panel.
http://www.stuff.co.nz/national/health/70996937/public-feedback-sought-on-smokefree-options-for-wellington
Mental health
More hands-on support for rural communities
Health Minister Jonathan Coleman and Primary Industries Minister Nathan Guy say around 100 more people will be trained to help farming families across the country access the support they
need.
http://www.nzdoctor.co.nz/un-doctored/2015/august-2015/05/More-hands-on-support-for-rural-communities.aspx
Obesity
Intervention vital to curb Maori obesity
A report out today on Māori obesity levels 'Challenges to addressing Obesity for Maori in Aotearoa-New Zealand',published in the Australian and New Zealand Journal of Public Health, points to the need for more government intervention to help Māori make better and healthier food choices.
http://www.radionz.co.nz/news/te-manu-korihi/281014/intervention-vital-to-curb-maori-obesity
Telemedicine
The future of health care in the Waikato is virtual health
The future of health care involves accessing services from smartphones, laptops and tablets and the Waikato District Health Board has gone one step further by appointing the country's first clinical director of virtual health care.
http://www.stuff.co.nz/waikato-times/news/70808929/the-future-of-health-care-in-the-waikato-is-virtual-health
From International media this week
Nurses' competency: Will new program verify it better?
RNs in Georgia are facing new licensure requirements.
In a development that was years in the making, mandatory "continuing competency" tracking is beginning this week for Georgia's more than 9,000 registered nurses.
http://bit.ly/1TodL4x
To Sway Anti-Vaccine Beliefs, Focus on Consequences: Study
When parents learn about the harms of measles, mumps and rubella, many change their stance
http://bit.ly/1IVxqCU
Child immunisation rates more affected by poverty and bad health than ideology
Rates more influenced by financial constraints and access to services than anti-vaccination beliefs, finds University of Adelaide study
http://bit.ly/1KSdZyH
NY nurses achieve big patient care successes through CSI Academy
Nurses working in small teams at seven New York hospitals have improved patient care and saved their hospitals millions of dollars with the help of a national program being rolled out at regional hubs across the country.
https://news.nurse.com/2015/08/03/ny-nurses-achieve-big-patient-care-successes-through-csi-academy/
Muscle strains, sprains and needle sticks: 4 things to know about nurse injuries
Nurses frequently experience injuries at work — including strains, sprains and needle sticks — and newly licensed nurses are at a greater risk for these injuries than more experienced nurses, according to research published in the International Journal of Nursing Studies.
http://bit.ly/1L3r3Ei
Websites of interest
Susan Guthrie & Jevan Goulter - Korerotia te Tiriti
Jevan Goulter and Susan Guthrie have spent the last eight months talking to dozens of prominent New Zealanders about the Treaty of Waitangi and race relations in Aotearoa. This week they launched Talk Treaty - Korerotia te Tiriti - a web-based collection of videos featuring interviews with everyone from Tariana Turia to Don Brash.
http://www.radionz.co.nz/audio/player/201765753
Talk treaty website:  http://talktreaty.org.nz/
Articles of interest
Reports online
UK: National Literacy Trust Hubs: Understanding the Role of Literacy in Public Health
Source: National Literacy Trust (UK)
From What is the relationship between health and literacy?:
Evidence demonstrates a clear link between low literacy and poor health. In 2008 the National Literacy Trust published a paper highlighting the association between low literacy and poor health outcomes. In 2014, we explored the direct nature of this relationship, demonstrating that those with low literacy were up to 18 times more likely to take their prescriptions incorrectly, significantly less likely to understand symptoms of a medical condition such as diabetes or asthma, and more likely to rate their health as "very poor" than those with better literacy skills.
This paper goes further to argue that literacy skills comprise a fundamental area of public health. Literacy is directly related to health because it provides individuals with the skills to obtain, process, understand, appraise and apply information relating to their own health and behaviours. This capability, combined with motivation and knowledge, is understood as health literacy, and evidence shows that measures used to signify health literacy are highly correlated with other standard literacy tests. In practical terms, this means that literacy impacts an individual's ability to learn about disease prevention and health promotion, follow health care regimens, and communicate about health messages with other people.
http://www.literacytrust.org.uk/assets/0002/7394/National_Literacy_Trust_Hubs_health_and_literacy_paper_FINAL_updated.pdf
From the Ministry of Health
Te Ohonga Ake: The Health of Māori Children and Young People with Chronic Conditions and Disabilities in New Zealand
Published online: 04 August 2015
Te Ohonga Ake: The Health of Māori Children and Young People with Chronic Conditions and Disabilities in New Zealand is part of a series of annual monitoring reports focussing on the health of Māori children and young people. This report collates a range of routinely collected data about conditions arising in the perinatal period, chronic conditions and disabilities, and reviews the distribution of overweight and obesity and its determinants.
Read more about Te Ohonga Ake: The Health of Māori Children and Young People with Chronic Conditions and Disabilities in New Zealand on the Otago University website.
http://bit.ly/1Pi7jLZ
Report on the Performance of General Practices in Whānau Ora Collectives as at March 2015
Published online: 05 August 2015
Summary
This report focuses on the performance of general practices in Whānau Ora collectives – using results from the software package HealthStat, which collects an anonymous summary of patient health information from general practices in Whānau Ora collectives.
Although not all collectives include general practice providers, the data collected for this report can help highlight any changes in performance over time for health providers in the collectives.
The report includes results for key HealthStat indicators identified by the Ministry of Health, Te Puni Kōkiri, and Tumu Whakarae (DHB Māori Managers) as strongly associated with morbidity and mortality for Māori.
The Ministry publishes these performance reports on a quarterly basis.
http://bit.ly/1EkVhem
The above information has been collated for the College of Nurses Aotearoa (NZ) Inc by Linda Stopforth, SNIPS and is provided on a weekly basis.  It is current as at Tuesday 11 August 2015
If you have any feedback about content - what parts are most useful or what you would like added - please email admin@nurse.org.nz
For more up to date news and information follow SNIPS at:
Facebook:  Snips Info
twitter: @SnipsInfo