News bulletin 2 September
on 2 September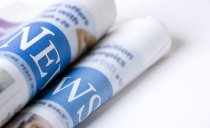 Welcome to the College of Nurses – News Update.
No. 267 2 Sept 2015


From NZ media this week
Palmerston North nursing educators challenge exclusivity claims
Palmerston North nursing educators are  challenging claims by the New Zealand Nurses' Organisation (NZNO) that a nurses' induction programme is too exclusive.  
http://www.stuff.co.nz/manawatu-standard/news/71464339/palmerston-north-nursing-educators-challenge-exclusivity-claims
Pay rise for nurses
About 1100 nurses within the MidCentral District Health Board will benefit from a bump in pay. 
The New Zealand Nurses' Organisation (NZNO) has negotiated a 4 per cent pay rise over the next two years for those on the collective agreement. 
http://www.stuff.co.nz/manawatu-standard/news/71493816/pay-rise-for-nurses
Midwives drop bombshell with court action over pay discrimination
A High Court action to be filed Monday will have 'global ramifications' for women's pay.
http://www.stuff.co.nz/business/better-business/71536143/midwives-drop-bombshell-with-court-action-over-pay-discrimination
Caregivers and nurses support midwives
Momentum is building in New Zealand to address gender pay inequality says New Zealand Nurses Organisation (NZNO) caregivers, nurses and midwives.
http://www.scoop.co.nz/stories/PO1508/S00349/caregivers-and-nurses-support-midwives.htm

Nurses and midwives start leadership journey
Rotorua mayor Steve Chadwick shared her vision of leadership today (Tuesday 1 September) with a group of nurses and midwives identified by the Lakes and Waikato district health boards as their emerging leaders
http://www.scoop.co.nz/stories/AK1509/S00021/nurses-and-midwives-start-leadership-journey.htm
Nurses offer help to violence victims
A poster in a hospital emergency department may be all it takes for a victim of family violence to reach out for help.
http://www.nzherald.co.nz/wanganui-chronicle/news/article.cfm?c_id=1503426&objectid=11503556
Nurses not responsible for the state of the health system
Any suggestion by DHBs or any other party that nurses' modest pay increases are the cause of budgetary difficulties are entirely unreasonable says the New Zealand Nurses Organisation.
http://www.scoop.co.nz/stories/GE1508/S00105/nurses-not-responsible-for-the-state-of-the-health-system.htm
Review aims to optimise palliative care services
Health Minister Jonathan Coleman says a review into palliative care services aims to further enhance the care accessed by thousands of New Zealanders and their families each year.
http://www.voxy.co.nz/health/review-aims-optimise-palliative-care-services/5/230083

Organ Donors Bill passes first reading
A bill which would increase financial support for organ donors while they are recuperating passed its first reading last night with the unanimous support of all parties.
http://www.nzherald.co.nz/nz/news/article.cfm?c_id=1&objectid=11503634
High Māori SUDI rates sparks call for wahakura
The alarmingly high rates of sudden unexpected death in Māori infants is prompting calls for a nationwide roll out of wahakura or baby sleeping pods.
http://www.radionz.co.nz/news/te-manu-korihi/282614/high-maori-sudi-rates-sparks-call-for-wahakura

Call for camera review in hospital procedures
A specialist clinical director at the Nelson Marlborough District Health Board wants guidelines in place around whether or not patients and family members can film procedures in hospitals.
http://www.radionz.co.nz/news/regional/282449/call-for-camera-review-in-hospital-procedures
DHBs and PHOs
Health not just about DHBs says Sir Mason
Māori health advocate Sir Mason Durie has challenged Taranki community leaders to resist the proliferation of alcohol and fast food outlets in the region.
http://www.radionz.co.nz/news/te-manu-korihi/282434/health-not-just-about-dhbs-says-sir-mason
Drugs, alcohol and smoking

Pregnant mums still drinking
About 20 per cent of mothers-to-be continue to consume alcohol despite risk to babies.
http://www.nzherald.co.nz/lifestyle/news/article.cfm?c_id=6&objectid=11504022
2015-2020 National Drug Policy released
The 2015-2020 National Drug Policy has been launched at Parliament today by Associate Health Minister Peter Dunne.
http://www.voxy.co.nz/health/2015-2020-national-drug-policy-released/5/230085
Ethical issues

Euthanasia inquiry to look at international cases and reasons for wanting to die
A parliamentary inquiry into euthanasia will canvas public opinion and look at international cases, before making a decision on whether a law change was needed in New Zealand. 
http://www.stuff.co.nz/national/politics/71504391/euthanasia-inquiry-to-look-at-international-cases-and-reasons-for-wanting-to-die.html
Mental health

Pacific Trust Canterbury closes mental health service
A mental health service for Pacific people in Canterbury has closed its doors after eight years, leaving some clients reeling. 
Pacific Trust Canterbury (PTC) has been operating the service, under contract to the Canterbury District Health Board (CDHB) for the past eight years.
http://www.stuff.co.nz/the-press/news/71529410/pacific-trust-canterbury-closes-mental-health-service
Patient safety
AMERICAN NURSES ASSOCIATION RECOMMENDS IMMUNIZATION FOR ALL NURSES
In the midst of National Immunization Awareness Month, the country's leading organization for nurses says that its members should be immunized, too.
http://associationsnow.com/2015/08/american-nurses-association-recommends-immunization-nurses/
How rude! The effects of a bad attitude on patient safety
Dealing with rude behavior — even mild rudeness — is not just bothersome, it can actually influence a medical team's performance and, ultimately, potentially jeopardize patient safety, according to a new study published in the journal Pediatrics.
http://www.beckershospitalreview.com/quality/how-rude-the-effects-of-a-bad-attitude-on-patient-safety.html
 Public health

Rheumatic fever prevention programmes making inroads
Cases of rheumatic fever have dropped significantly, since the set-up of a nationwide programme to stem the third-world disease. 
http://www.stuff.co.nz/national/health/71496576/rheumatic-fever-prevention-programmes-making-inroads
 'Not a good illness for a kid to have'
Fewer people are being admitted to hospital with rheumatic fever but the Minister of Health says there is still a lot to do.
http://www.radionz.co.nz/news/national/282618/niwa-challenges-association-of-scientists

From International media this week

Nurses call for good conduct certificates for all healthcare staff
The Dutch nursing organisation V&VN and patient groups says certificates of good conduct should be made compulsory for everyone working in healthcare, the Volkskrant reports on Wednesday.
Read more at DutchNews.nl: Nurses call for good conduct certificates for all healthcare staff http://www.dutchnews.nl/news/archives/2015/08/nurses-call-for-good-conduct-certificates-for-all-healthcare-staff/
New grads need not apply: Demand for nurses passes newcomers by
Amid the much-hyped nursing shortage, it's the 'Catch-22' of the field
http://www.fiercehealthcare.com/story/new-grads-need-not-apply-demand-nurses-passes-newcomers/2015-08-25?utm_medium=nl&utm_source=internal
Four Measures that Are Key to Retaining Nurses
By providing independence, matching nursing skills to the patient mix, and reducing overtime, hospitals can help to ensure their nurses stay on the job.
http://www.hhnmag.com/Daily/2015/August/data-staffing-shared-governance-retain-nurse-staff-blog-kerfoot
Escalating child health crisis feared due to lack of school nurses
Royal College of Nursing says school nurses have unique opportunity to help improve key issues facing children's health, particularly obesity
http://www.theguardian.com/society/2015/aug/24/child-health-school-royal-college-nursing-obesity
Paramedics used as nurses in EDs
Paramedics with nursing training are being used at two Perth public hospitals to help ease pressure in their busy emergency departments.
https://au.news.yahoo.com/thewest/wa/a/29350278/paramedics-used-as-nurses-in-eds/
$70-million cost of overtime blamed on shortage of specially trained nurses in B.C.
Union president cites poor forecasting by health authorities
http://www.theprovince.com/health/million+cost+overtime+blamed+shortage+specially+trained/11316620/story.html
Why health experts are asking governments to consider the health impacts of all policies
An ounce of prevention is worth a pound of cure', Benjamin Franklin is quoted as saying.
But as bang-for-your-buck as prevention may be when it comes to your health, adopting a healthy lifestyle is not as simple as it may sound.
http://www.abc.net.au/news/2015-08-25/the-health-impact-of-all-policies/6720960
Work and management
Just Say 'Thank You' to the People You Work With
About halfway through "The Suitcase" — one of the most well-known and well-lovedepisodes of Mad Men — Peggy is near tears, upset with Don because she feels like he's always overlooking her efforts and abilities. He never says 'thank you,' she points out, to which Don snappishly replies, "That's what the money is for!" 
http://sciof.us/1Nu1psT

Articles of interest

AACN CSI Academy, part 2: Nurses emerge as change leaders
Nursing Management:
August 2015 - Volume 46 - Issue 8 - p 40–43
In the first part of this three-part series, we explored how the American Association of Critical-Care Nurses (AACN) Clinical Scene Investigator (CSI) Academy aids clinical nurses in cultivating skills that measurably demonstrate how nonproductive time is a misnomer that interferes with achieving optimal patient outcomes. Join us for part 2, as we examine how the CSI Academy helped one hospital's neurosurgical ICU (NSCU) nurses achieve zero CAUTIs.
http://journals.lww.com/nursingmanagement/Fulltext/2015/08000/AACN_CSI_Academy,_part_2__Nurses_emerge_as_change.9.aspx
Online resources
Counties Manukau Health Library Database & Resource Directory
PUBLIC SERVICE
Pacific Health Clearinghouse: Research, Information and Resources
http://www.healthpoint.co.nz/public/other/counties-manukau-health-library-database/im:444846/
From the Ministry of Health
Evaluation of Local Area Coordination
This report follows on from a 2012 evaluation of local area coordination in New Zealand. The primary aim is to help key stakeholders involved in the development and implementation of the New Model Demonstration Project by providing information about how activities are working and identifying issues for further consideration.
While recognising the value of local area coordination for disabled people, the Ministry wanted to investigate how to increase use of this initiative by disabled people and their whānau, and to identify appropriate delivery arrangements beyond the Demonstration Project.
The evaluation was conducted in late 2013 by Evalue Research and involved semi-structured interviews with 30 disabled people and whānau using local area coordination in the Western and Eastern Bay of Plenty, 46 other key stakeholders, a document review, literature scan and analysis of administrative data.
http://www.health.govt.nz/publication/evaluation-local-area-coordination
Demonstrating Changes to Disability Support: Evaluation Report
This report, written towards the end of the three-year demonstration of the New Model for Supporting Disabled People, draws on information to assess the extent to which the components of the New Model have contributed to increasing choice and control for disabled people over the way they live and the support they receive. It also considers whether Choice in Community Living and Local Area Coordination can be implemented in a fiscally neutral way.
The concepts of Choice in Community Living and Enhanced Individualised Funding were indicated as sound mechanisms for increasing choice and control of supports. As a result people using these new supports were learning new skills, had greater independence, noticed a shift in the balance of power and had more connection with their community.
As well as describing how the new supports are working, the report identifies learning from demonstration of the New Model and implications for wider implementation. All of the components were still in the early stages of implementation and this placed some limitations on the ability to effectively analyse and draw conclusions, particularly in the area of fiscal neutrality.
The report points to the benefit of more time and changes to the wider system needing to occur, with these then having the potential to show the real benefits of these new supports.
The evaluation was conducted by Evalue Research. The evaluators interviewed 63 disabled people and whānau who were using one or more of the new supports and 28 stakeholders. A scan of literature was also undertaken and assessment of data from a variety of sources.
http://www.health.govt.nz/publication/demonstrating-changes-disability-support-evaluation-report

The above information has been collated for the College of Nurses Aotearoa (NZ) Inc by Linda Stopforth, SNIPS and is provided on a weekly basis.  It is current as at Tuesday 1 Sept 2015
If you have any feedback about content - what parts are most useful or what you would like added - please email admin@nurse.org.nz
For more up to date news and information follow SNIPS at:
Facebook:  Snips Info
twitter: @SnipsInfo