News bulletin 28 October
on 28 October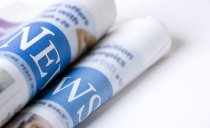 Welcome to the College of Nurses Aotearoa News Update.
No. 274 28 October 2015

 
From NZ media this week

Reducing cancer inequalities in Māori a priority
Underlying factors that drive cancer inequalities in Māori, such as poverty, must be addressed immediately, according to Dr Lis Ellison-Loschmann, from Massey University's Centre for Public Health Research.
http://www.scoop.co.nz/stories/GE1510/S00079/reducing-cancer-inequalities-in-maori-a-priority.htm
Urgent study called for midwife training after high mortality
Researchers are calling for an urgent review of New Zealand's midwife training system after a study found that babies have a 30 per cent greater chance of dying if being looked after by a newly qualified midwife.
http://www.nzherald.co.nz/nz/news/article.cfm?c_id=1&objectid=11532738
GP's Study Seriously Flawed
The New Zealand College of Midwives is disappointed at the poor data quality and flawed methodology used in a study on maternity outcomes, out today.
The College says Dr Beverley Lawton has used incorrect and dated data combined with questionable assumptions so there is little of the paper on which anyone can usefully rely.
http://www.scoop.co.nz/stories/GE1510/S00082/gps-study-seriously-flawed.htm
Funding cuts to rural GPs proposed
A shake up in funding for GPs may see four Taranaki practices lose their rural subsidies.
A rural service level alliance team - RSLAT - from Midlands Health, the organisation that manages a network of general practitioners in Waikato, Taranaki, Gisborne and Rotorua, had been looking at how rural funding was distributed in its area. 
http://www.stuff.co.nz/taranaki-daily-news/news/73199127/Funding-cuts-to-rural-GPs-proposed
Live organ donor regime 'killing people' and 'costing a lot' - researcher
The Government is "costing itself a lot of money in order to kill a lot of people" under its organ donor scheme, says a right-wing think tank. 
Head of research for the New Zealand Initiative Dr Eric Crampton said told MPs a severe shortage of live organ donors was not surprising.
http://www.stuff.co.nz/national/politics/73222647/live-organ-donor-regime-killing-people-and-costing-a-lot--researcher
The patients asking for medicinal cannabis
Medicinal cannabis hit the headlines when dying union boss Hellen Kelly revealed she was taking illegal cannabis to relieve pain. Thousands of other Kiwis say they need cannabis too. Jack Fletcher reports.
Huhana Hickey has multiple sclerosis and has been in a wheelchair since 1996. She is in pain every day.
http://www.stuff.co.nz/national/health/73299908/the-patients-asking-for-medicinal-cannabis
Peter Dunne backs NZ clinical trials for medicinal cannabis
Associate Health Minister Peter Dunne has backed the idea of New Zealand hosting clinical trials for medicinal cannabis products, saying they would help the Government to gather more evidence about their effectiveness.
http://www.stuff.co.nz/national/politics/73365634/peter-dunne-backs-nz-clinical-trials-for-medicinal-cannabis
It's okay to be intersex - but unconsented surgery is not: advocate
Much of society is organised around gender – think public toilets or referring to people as he or she – but what if you don't fit in either box and people try to change you so you do?
That was the case for Waikato-based Rogena Sterling, a PhD law candidate, as well as an unknown number of intersex Kiwis.
http://www.stuff.co.nz/national/health/73289800/its-okay-to-be-intersex--but-unconsented-surgery-is-not-advocate
DHBs and PHOs
Govt rules out commissioner for in-crisis Canterbury District Health Board
Health Minister Jonathan Coleman has ruled out appointing a commissioner to manage the troubled Canterbury District Health Board (CDHB).
http://www.stuff.co.nz/national/health/73244562/govt-rules-out-commissioner-for-incrisis-canterbury-district-health-board
Thousands dumped from hospital waiting lists
Labour says the Health Minister owes an apology to thousands of New Zealanders who have found themselves dumped from hospital waiting lists.
http://bit.ly/206H0z0
Morning-after pill scheme first of its kind in NZ
Marlborough women can now pick up the emergency contraceptive pill free of charge as part of a new district health board initiative.
http://www.stuff.co.nz/national/health/73239022/morningafter-pill-scheme-first-of-its-kind-in-nz.html
Christchurch skin patients miss out as dermatology shortage reaches crisis point
A major shortage of public hospital dermatologists has reached "crisis point" in Christchurch, leaving patients without specialist care, a doctor says.
http://www.stuff.co.nz/national/health/72959131/christchurch-skin-patients-miss-out-as-dermatology-shortage-reaches-crisis-point.html
Obesity
Government snubbed official advice on child obesity target
The Government snubbed advice from its health officials to set an aggressive target on childhood obesity, internal reports show.
Labour says the documents show that the Government watered down its plan to tackle obesity for fear of falling short.
http://www.stuff.co.nz/national/73339904/government-snubbed-official-advice-on-child-obesity-target
Expanding waistlines stretch DHB surgery costs
Obese and morbidly obese patients are hiking up surgery costs at the Nelson Marlborough District Health Board. 
Research released last week by the Australian and New Zealand College of Anaesthetists detailed the cost to hospitals of obese pregnant women giving birth by caesarean section. 
http://www.stuff.co.nz/nelson-mail/news/73374416/expanding-waistlines-stretch-dhb-surgery-costs
Pharmacy
Patients charged extra as pharmacies seek to cover costs
Patients are paying up to $2 extra for subsidised medicines as a growing number of community pharmacies add charges to cover funding shortfalls.
http://www.stuff.co.nz/national/health/73351342/patients-charged-extra-as-pharmacies-seek-to-cover-costs
Telemedicine
Specialist medical care accessible 24/7 on Chatham Islands
Chatham Islanders who need urgent or specialist medical treatment can now get help immediately without leaving home thanks to the installation of new video conferencing equipment.
http://www.voxy.co.nz/health/specialist-medical-care-accessible-247-chatham-islands/5/235482
From International media this week
Nurses, help your patients by helping yourselves
Ask any nurse to explain how she consoles a patient going through a difficult diagnosis. Tell her to recap what it took to stabilize a critical patient and keep him comfortable. Ask how she recently saved a patient's life within seconds, and the stories will be endless. Nurses do all of these things masterfully, day in and day out without fail.
http://www.mcknights.com/marketplace/nurses-help-your-patients-by-helping-yourselves/article/447677/
Lord Carter to produce 'clearer guidance' on nurse staffing levels
Lord Carter of Coles is looking to establish "clearer guidance" on safe staffing levels as part of his review of NHS efficiency, he has said in an interview.
http://bit.ly/1GWXb6c
New senior regional nursing, midwifery roles created as part of Country Health SA leadership trial
Six senior nurse roles have been created as part of a new leadership trial which aims to provide more consistent services across country South Australia.
http://www.abc.net.au/news/2015-10-22/new-regional-nursing-midwifery-roles-for-country-sa/6876658
Hospital layoffs increase risk of patient death, Ont. nurses warn
TORONTO - The Ontario Nurses' Association says hospital patients are suffering and being put at increased risk of dying because of cuts to registered nursing positions.
http://www.ctvnews.ca/health/hospital-layoffs-increase-risk-of-patient-death-ont-nurses-warn-1.2622827
Crisis hotline for nurses attacked at work
KELOWNA–Healthcare workers in B.C. have a new tool to help deal with workplace assaults.
It's a 24/7 hotline for nurses who experience violence on the job.
http://globalnews.ca/news/2296412/crisis-hotline-for-nurses-attacked-at-work/
Big relief to thousands of Indian nurses as UK relaxes immigration rules
LONDON: In what will come as a big relief to Indian nurses working in Britain, the government has included nursing as a profession in shortage occupation list. 
http://timesofindia.indiatimes.com/nri/other-news/Big-relief-to-thousands-of-Indian-nurses-as-UK-relaxes-immigration-rules/articleshow/49520959.cms
Backlog of 1,980 nurses caught in red tape, despite A&E trolley crisis
More than 1,900 nurses who want to register to work in hospitals and other health facilities are still caught up in red tape, despite the ongoing overcrowding in emergency departments.
http://www.independent.ie/irish-news/health/backlog-of-1980-nurses-caught-in-red-tape-despite-ae-trolley-crisis-34137220.html
Scheme offers job guarantees to former nurses as hospitals struggle to fill rotas
A GROUND-BREAKING programme aimed at bringing former nurses back on to wards could be rolled out across the country following a successful pilot.
http://www.thenational.scot/news/scheme-offers-job-guarantees-to-former-nurses-as-hospitals-struggle-to-fill-rotas.9171
Hospital routines may be making patients sicker
(Reuters Health) – Interrupted sleep and withholding of food can make hospitalized patients sicker, according to three U.S. physicians who say patient safety in hospitals is not just a matter of preventing falls and infections.
http://www.channelnewsasia.com/news/health/hospital-routines-may-be/2209530.html
New Guidelines Developed for Peri-Op Management of Diabetes
MONDAY, Oct. 5, 2015 (HealthDay News) -- New guidelines have been developed for the perioperative management of surgical patients with diabetes. The guidelines were published online Sept. 29 in Anesthesia.
http://www.nursingcenter.com/HealthdayArticle?Article_id=703782&utm_source=WhatCounts&utm_medium=email&utm_campaign=EBPInsider_October2015
Proposed state bill has doctors, nurses at odds over anesthesia care
LANSING — Once a week, Mike Dosch typically works out of an operating room at Dearborn'sBeaumont Hospital, formerly Oakwood Hospital, delivering anesthesia to his patients.
Dosch, a certified registered nurse anesthetist for 25 years, works as part of what's known in the industry as an anesthesia care team. A physician who supervises as many as four registered nurses will order an anesthetic, he said, and the nurse anesthetist will decide the best way to give it
http://www.crainsdetroit.com/article/20151025/NEWS/310259959/proposed-state-bill-has-doctors-nurses-at-odds-over-anesthesia-care
Work and management
5 positive traits of a high-caliber nurse leader
Nurse leaders are crucial to the health of any unit, agency or facility, and we've all likely heard or experienced horror stories of nurse managers from Hades.
https://news.nurse.com/2015/10/18/5-positive-traits-of-a-high-caliber-nurse-leader/
Nursing in history
Anniversary of the sinking of the Marquette marked
Cheryl Jenkins has always been fascinated with the tragic story of her late great great aunt Margaret Rogers.
Rogers, 23, was among 10 New Zealand nurses who died during World War I when the HMT Marquette transport ship they were travelling on was torpedoed by a German U-boat attack in the Aegean Sea on October 23, 1915. 
http://www.stuff.co.nz/the-press/christchurch-life/73200117/Anniversary-of-the-sinking-of-the-Marquette-marked
New Zealand nurses at war
One hundred years of New Zealand military nursing has been recorded in a new book looking at the history of the Royal New Zealand Nursing Corp (RNZNC).
http://www.radionz.co.nz/news/national/287897/new-zealand-nurses-at-war
Research article  
Treading the clinical pathway: a qualitative study of advanced practice nurses in a local health district in Australia
Luck L, Wilkes L, O'Baugh J
BMC Nursing 2015, 14 :52 (19 October 2015)
Background: Career planning in nursing is often haphazard, with many studies showing that nurses need personal motivation, education, and the support of workplaces, which are often dominated by political and fiscal agendas. Nurses often need institutional and personal support to plan their careers and make decisions regarding their career aspirations
http://www.biomedcentral.com/content/pdf/s12912-015-0105-7.pdf
Research article  
Swedish student nurses' perception of peer learning as an educational model during clinical practice in a hospital setting—an evaluation study
Stenberg M, Carlson E
BMC Nursing 2015, 14 :48 (2 October 2015)
Background: Peer learning, a collaborative learning model has no tradition in clinical education for undergraduate student nurses in Sweden, and little is reported of the student experience. An increasing number of students have led to a pressing need for preceptors and clinical placements thus, highlighting the need for a supportive educational model. The objectives for the current study were to explore how student nurses' evaluated peer learning as an educational model during clinical practice in a hospital setting, and to compare perceptions among student nurses from year one and three.
http://www.biomedcentral.com/content/pdf/s12912-015-0098-2.pdf
Study protocol  
British Columbia Healthy Connections Project process evaluation: a mixed methods protocol to describe the implementation and delivery of the Nurse-Family Partnership in Canada
Jack S, Sheehan D, Gonzalez A, MacMillan H, Catherine N, Waddell C, For the BCHCP Process Evaluation Research Team
BMC Nursing 2015, 14 :47 (17 September 2015)
Background: The Nurse-Family Partnership is a home visitation program for first-time, socially and economically disadvantaged mothers. The effectiveness of this public health intervention has been well established in the United States; however, whether the same beneficial outcomes will be obtained within the Canadian context is unknown. As part of the British Columbia Healthy Connections Project, which includes a trial comparing Nurse-Family Partnership's effectiveness with existing services in British Columbia, we are conducting a process evaluation to describe and explain how the intervention is implemented and delivered across five regional Health Authorities.
http://www.biomedcentral.com/content/pdf/s12912-015-0097-3.pdf
Understanding where we are now and what we need for the future
Workforce information helps us understand where we are now so we can effectively plan services and develop the workforce to meet the needs of services users, now and in the future.  
In 2014 Te Pou and Matua Raki led the More than numbers workforce stocktake to provide a comprehensive picture of the New Zealand Vote Health funded mental health and addiction workforce, because important information on the size and distribution of the adult workforce across mental health and addiction wasn't available. 
The survey findings provide important information about:
the size and make up of the mental health and addiction workforce
current and future challenges
knowledge and skill needs
relationships within and across sectors.
The full report of the national mental health and addiction workforce is now available. Adult mental health and addiction workforce: 2014 survey of Vote Health funded services looks at the workforce in a wide context and forecasts the future workforce based on population projections and scenarios in Towards the next wave. A summary of the report is also available.
http://bit.ly/1XmYYuJ
From the Ministry of Health
Forums: Consultation on New Zealand Health Strategy
The New Zealand Health Strategy will be released by the Ministry of Health for public consultation on 27 October 2015.  The draft update of the Strategy proposes the future direction for the health system. Two draft documents have been produced: Future Direction and a Roadmap of Actions to ensure all New Zealanders live well, stay well, and get well. The documents reflect the discussions from engagement held earlier this year with people from the health, disability and social sectors.
From 27 October 2015 the draft strategy documents will be on the Ministry's website together with the independent Funding Review and Capability and Capacity Review, which help inform the Strategy.
Regional forums are being held in Auckland, Hamilton, Christchurch and Wellington to enable health and disability representatives to come together to discuss the draft Strategy and Roadmap of Actions:
Auckland – 7 November – Holiday Inn Auckland Airport, 2 Ascot Road, Mangere, Auckland
Hamilton – 14 November – Kingsgate Hotel, 100 Garnet Ave, Te Rapa, Hamilton
Christchurch – 21 November – Siduma at Airport, Cnr Memorial Ave & Orchard Rd, Christchurch
Wellington – 28 November – Te Papa, 55 Cable Street, Wellington
The forums will run from 9.30am until 2pm and refreshments will be provided.
Please RSVP by 30 October 2015 by emailing nzhs_strategy@moh.govt.nz.  Further information will be sent once you RSVP.
The above information has been collated for the College of Nurses Aotearoa (NZ) Inc by Linda Stopforth, SNIPS and is provided on a weekly basis.  It is current as at Tuesday 27 October 2015
If you have any feedback about content - what parts are most useful or what you would like added - please email admin@nurse.org.nz
For more up to date news and information follow SNIPS at:
Facebook:  Snips Info
twitter: @SnipsInfo