News bulletin 4 November
on 4 November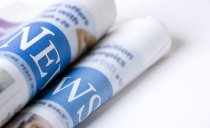 Welcome to the College of Nurses Aotearoa News Update.
No. 275 4 November 2015

From NZ media this week
New Zealand health workers accept hundreds of thousands of dollars worth of drug company gifts
Health workers have accepted more than $300,000 worth of drug company-sponsored travel and gifts, as global concerns grow about the influence of freebies on treatment decisions.
http://www.stuff.co.nz/national/71926518/new-zealand-health-workers-accept-hundreds-of-thousands-of-dollars-worth-of-drug-company-gifts

Auckland DHB meets resistance in scrub overhaul
An online petition to save the current uniform design for nurses, midwives and healthcare assistants is gradually gaining support, but Auckland District Health Board (ADHB) says an overhaul is needed.
Read more: http://www.3news.co.nz/nznews/auckland-dhb-meets-resistance-in-scrub-overhaul-2015102917#ixzz3qByiAKHP
DHBs and PHOs

Every DHB facing 'cost pressures' of millions - Labour
Nearly every District Health Board is facing significant financial strife, with new figures showing multi-million-dollar shortages in the funding needed to tread water. 
Government figures, obtained by Labour, show each DHB is up against "population cost pressures" of between $1.3m and $39m, which could blow their budgets out. 
http://www.stuff.co.nz/national/health/73584901/every-dhb-facing-cost-pressures-of-millions--labour
Loss of accreditation highlights years of under-funding for hospitals
The loss and threatened loss of training accreditation at some of New Zealand's biggest hospitals is a consequence of years of under-investment in our public health service, says Angela Belich, Deputy Executive Director of the Association of Salaried Medical Specialists (ASMS).
http://www.scoop.co.nz/stories/GE1510/S00112/loss-of-accreditation-highlights-years-of-under-funding.htm
Extra $16 million for Canterbury's 'struggling' health board
Canterbury's health board will get an extra $16 million in funding, after an external review found it to be in a "relatively stable financial position".
http://www.stuff.co.nz/the-press/news/73629267/Extra-16-million-for-Canterburys-struggling-health-board
Drugs, alcohol and smoking
Synthetic drugs pose problem for emergency services
Concerns have been raised about the risks faced by the emergency staff dealing with people under the influence of dangerous synthetic drugs.
http://www.stuff.co.nz/national/crime/73415657/Synthetic-drugs-pose-problem-for-emergency-services
Mental health
Editorial: Media suicide restrictions do little good
News media in other free countries would be amazed at the restrictions on reporting deaths in New Zealand by suicide. For a long time it has been against the law to even call such a death by its name until after an inquest, usually months later, and even then only if the coroner permits. The most we may legally report at the time of the death is there are "no suspicious circumstances" or "police are not looking for anyone else". Readers no doubt draw the right conclusion; circumlocution soon loses its point.
http://www.nzherald.co.nz/nz/news/article.cfm?c_id=1&objectid=11538997
Police attend 100 mental health calls a day
Police officers are dealing with more than 100 mentally ill people every day, and the callouts are taking longer to resolved than they used to.
http://bit.ly/1kmOm0f
Mental health system looking 'increasingly desperate'
The mental health system is looking "increasingly desperate," the Labour Party says, after a Cobden man suffering depression went missing for the second time in less than two months.
http://www.nzherald.co.nz/nz/news/article.cfm?c_id=1&objectid=11539431
DHB tells desperate father to call police
A father seeking help from his local health board for his autistic daughter while she was suffering a psychotic breakdown was told to call the police, he says.
http://www.radionz.co.nz/news/national/288774/dhb-tells-desperate-father-to-call-police
Patient safety
Safety card for patients launched
Patients are going to be presented with safety cards which are a bit like the cards in pockets of commercial planes.
http://home.nzcity.co.nz/news/article.aspx?id=215769
Public health
Doctors seek HPV vaccine funding for boys
Doctors are pushing for an anti-cancer vaccine funded only for girls be extended to boys and young men.
http://bit.ly/1M0zy2f
Number of Kiwis with diabetes doubled in past 10 years
New Zealanders are being urged to "stop turning a blind eye" to what's been described as the fastest-growing health crisis the country faces - diabetes - and for the Government to take action to tackle the epidemic that is costing the nation millions of dollars.
http://www.nzherald.co.nz/nz/news/article.cfm?c_id=1&objectid=11539392
Global warming linked to the health of children
Today, the American Academy of Pediatrics released a policy statement that links climate change with the health of children, urging pediatricians and politicians to work together to solve this crisis and protect children from climate-related threats including natural disasters, heat stress, lower air quality, increased infections, and threats to food and water supplies.
http://www.sciencedaily.com/releases/2015/10/151026092754.htm
Diabetic kids will suffer because of NZ clinics - report
Most of the country's clinics are not properly staffed to care for the growing number of children with diabetes, a new report says.
http://bit.ly/1MdIdOZ
From International media this week
Florida has more nursing programs, but a third are failing
Florida's efforts to address a nursing shortage led to a boom in nursing schools, but many of their graduates can't pass the state exams that will allow them to practice.
http://www.sun-sentinel.com/news/education/fl-nursing-schools-failing-20151030-story.html
Helping immigrant nurses a 'win-win' for Canada: Study
With a projected shortage of 60,000 nurses by 2022, the Conference Board of Canada urges more investment in foreign trained nurses, noting bridging programs yield a 9-fold return.
http://www.thestar.com/news/immigration/2015/10/31/helping-immigrant-nurses-a-win-win-for-canada-study.html
The Most Crucial Half-Hour at a Hospital: The Shift Change
Nurses conferring in hospital rooms makes patients and families feel comforted and safe
http://www.wsj.com/articles/the-most-crucial-half-hour-at-a-hospital-the-shift-change-1445887115
1/4 of graduate nurses unaware of social media standards
New research has found one quarter of health professional graduates aren't aware of social media standards in their profession, however most already self-impose traditional confidentiality principles while on social platforms.
Read more: http://www.brisbanetimes.com.au/queensland/14-of-graduate-nurses-unaware-of-social-media-standards-20151028-gkkgiv.html#ixzz3psrC3UfU 
Fight back against workplace bullying with education, culture of accountability
Workplace bullying can take place in all types of settings ranging from coffee shops to aerospace engineering boardrooms. But in healthcare---where bullying among employees is reportedly rampant--the victims are not just the mistreated employees but also patients.
http://bit.ly/1KWil4H
Nurses find way to cut glare, noise while on rounds
When nurses at the National Heart Centre Singapore (NHCS) attended to patients at night, those in adjacent beds would complain about not getting a good night's sleep.
http://www.straitstimes.com/singapore/health/nurses-find-way-to-cut-glare-noise-while-on-rounds
Work and management
How nurses can own their expertise
Nurses are experts. Yet as a career coach, I encounter many nurses who are hesitant to take ownership of their expertise.
As highly trained professionals, we are educated, skilled, valuable members of the healthcare infrastructure; some say we're the lifeblood (or connective tissue) of healthcare. So why do so many nurses say, "Oh, I'm just a nurse," essentially denying their expertise and importance?
https://news.nurse.com/2015/11/01/how-nurses-can-own-their-expertise/
Articles of interest
Enhancing Nurses' Participation in Implementing Evidence-Based Practice
Journal for Nurses in Professional Development
April 2015, Volume :31 Number 2, page E1- E5
The article gives an overview of a multidimensional project to enhance nurses' participation in implementing evidence-based practice (EBP) in one university hospital in Finland. The project provided an opportunity for many nurses to be an active part of the EBP process. Moreover, it provided an interesting opportunity to increase all nurses' awareness of EBP.
http://bit.ly/1WsIHau
Critical Care Compendium
LITFL's Critical Care Compendium is a comprehensive collection of pages concisely covering the core topics and controversies of critical care.
Currently there are over 1,650 entries with more in the works, and all the pages are being constantly revised and improved. Links to new references and online resources are added daily, with an emphasis on those that are free and open access (FOAM websites and free-to-access journal articles).
The CCC was created, and is maintained, by Chris Nickson and originated from the FCICM exam study notes created by Jeremy Fernando in 2011. All of these pages have been updated, modified and added to since by a number of contributors (see below). As such will be particularly useful to those studying for the CICM Fellowship exam (though there are topics outside the scope of the exam as well). Increasingly, entries relevant to the FACEM exam are also being added.
http://lifeinthefastlane.com/ccc/
New publications
Eating and Activity Guidelines for New Zealand Adults
This document provides evidence-based population health advice on healthy eating and being physically active.
The document is written for health practitioners and others who provide advice on nutrition and physical activity for New Zealand adults. The document:
brings together the eating and physical activity statements, outlining each statement and why it is recommended
identifies the international evidence that underpins the statements
provides some information for putting the statements into practice.
Download the full document here:
Eating and Activity Guidelines for New Zealand Adults (PDF, 4.1 MB)
You can also read our general Questions and answers (Word, 39 KB) or visit our Eating and Activity Guidelines section for supporting information on the guidelines.
http://www.health.govt.nz/publication/eating-and-activity-guidelines-new-zealand-adults
From the Ministry of Health
National Cancer Programme: Work Plan 2015/2016
The National Cancer Programme Work Plan 2015-2016 outlines selected activities for 2015-2016 that will contribute to the vision of ensuring all people have timely access to excellent cancer services that will enable them to live better and longer. 
The work plan should be read alongside the New Zealand Cancer Plan 2015-2018.  District health board annual plans, the regional cancer networks' annual work plans and the Ministry's business plans also provide more specific detail on the work that each of these groups is leading.
http://www.health.govt.nz/publication/national-cancer-programme-work-plan-2015-2016
New Zealand Health Strategy consultation
Published online: 
27 October 2015
The Ministry of Health is consulting on the draft update of the New Zealand Health Strategy from 27 October to 4 December 2015. This includes the:
draft Future Direction (PDF, 1.5 MB)
draft Roadmap of Actions (PDF, 299 KB).
http://www.health.govt.nz/publication/new-zealand-health-strategy-consultation
Participation in Māori society in advanced age: Findings from LiLACS NZ
Participation in Māori Society in advanced age: Findings from LiLACS NZ presents key findings about participation in Māori cultural activities for Māori (aged 80-90 years).
The findings are from a population-based sample of people in advanced age living in the Bay of Plenty, who are taking part in a longitudinal study of advanced ageing, called Life and Living in Advanced Age: a Cohort Study in New Zealand – Te Puā waitanga O Ngā Tapuwae Kia Ora Tonu (LiLACS NZ).
http://www.health.govt.nz/publication/participation-maori-society-advanced-age-findings-lilacs-nz
The above information has been collated for the College of Nurses Aotearoa (NZ) Inc by Linda Stopforth, SNIPS and is provided on a weekly basis.  It is current as at Tuesday 3 November 2015
If you have any feedback about content - what parts are most useful or what you would like added - please email admin@nurse.org.nz
For more up to date news and information follow SNIPS at:
Facebook:  Snips Info
twitter: @SnipsInfo