News bulletin 2 December
on 2 December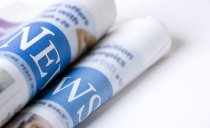 Welcome to the College of Nurses Aotearoa News Update.
No. 279 2 December 2015
From NZ media this week

Healthy outlook
What can Maori do themselves?
That was the question posed by Maori health expert Sir Mason Durie during a talk on Maori health in Tauranga.
Alexandra Macmillan & Rhys Jones: TPP must not block the path to healthy climate action
The path towards a healthy climate will be a rocky one in the coming year. December's global negotiations in Paris are a crucial crossroads for choosing between bold new routes to health through well-designed climate action or continuing to threaten human survival and wellbeing. Meanwhile, the Trans-Pacific Partnership (TPP) agreement is about to add another giant obstacle to progress.
Lack of health focus at Paris Climate talks a serious concern
The Public Health Association (PHA) is calling on New Zealand and its delegates to the United Nations Climate Summit, starting on Monday in Paris, to show courage and leadership by setting an ambitious goal for the reduction of domestic greenhouse gas emissions.
DHBs and PHOs
DHBs struggling to cope with increase in type 1 diabetes in children
Jonathan Spurgeon has to test his blood sugar levels as many as 20 times a day. By doing this, the 14-year-old by checking his blood constantly he can enjoy a bit more freedom.
But it has been a 10-year struggle to get to this point, and mum Karen has chosen to pay a private GP to work with Jonathan, because she believes the care is far superior to that provided by her DHB.
Privacy concerns prompt health board to develop policy on cameras in hospitals
Amid growing concerns over the privacy of staff and patients, Nelson Marlborough District Health Board is developing a policy on taking photos, video and audio recordings in hospitals. 
Audit reveals many ED patients had other options
People urged to seek advice and save the ED for emergencies
Most people who go to the Emergency Department at Wairau Hospital for non-emergency matters don't seek advice on other options beforehand, a study reveals.
Drugs, alcohol and smoking
The ills of using synthetic cannabis
Synthetic cannabis has caused a cluster of cases of near-unconsciousness and in one person seizures, says an emergency doctor who is now warning the public of the drugs' risks.
Obesity
Auckland doctor quits battle against obesity after achieving 'nothing'
A trailblazer in the battle against obesity is giving up her fight after conceding defeat.
Dr Robyn Toomath said she had achieved "nothing" since setting up the Fight the Obesity campaign in 2001
No time to waste in fighting obesity
Aiga Lama is sporting a broken arm after falling off the monkey bars, but that's not stopping the five-year-old from chasing a basketball at Otara Leisure Centre.
Patient safety
National Audit highlights safer surgical practices
The 6th National Report of the Australian and New Zealand Audits of Surgical Mortality (ANZASM) was released today by the Royal Australasian College of Surgeons (RACS), highlighting a significant drop in the number of adverse events due to issues with health care.
Public health
Tool to help early detection and management of Chronic Kidney Disease
Associate Health Minister Peter Dunne says an electronic decision support tool will help General Practitioners improve the detection and management of patients with Chronic Kidney Disease (CKD).
Rheumatic fever campaign focuses on sore throats
The latest figures show efforts to reduce rheumatic fever are working, with rates in south Auckland now half what they were.
One of the drivers behind the drop is a school-based health programme called Mana Kidz.
Flu claimed the lives of five this winter
Three Aucklanders died of the flu this year, including two children. The deaths included a 4-year-old boy, a 12-year-old girl and a 77-year-old woman.
Two others are believed to have died in Wellington and Christchurch.
The Draft NZ Health Strategy: Will it enable New Zealanders to "live well, stay well and get well"?
The new draft NZ Health Strategy is strong on strengthening the health care system and has some strong population health aspects, at least rhetorically. It includes phrases like a system moving "from treatment to prevention". But how does it fare when considering the science around burden of disease and interventions to address the 10 top risk factors for health loss in NZ? Unfortunately not well at all. There are no population health goals and minimal evidence of concrete action to address the major preventable causes of poor health and premature death. In summary, there seems plenty of scope for upgrading the draft Strategy if it is going to enable New Zealanders to "live well, stay well and get well".
https://blogs.otago.ac.nz/pubhealthexpert/2015/12/01/the-draft-nz-health-strategy-will-it-enable-new-zealanders-to-live-well-stay-well-and-get-well/
Social health
Protection teams idea to prevent attacks on children
Child abuse expert Dr Patrick Kelly is calling for child protection teams across the country. Blair Ensor reports as part of the Faces of Innocents series.
The Government needs to set up child protection teams at district health boards across the country if it wants to prevent some of the attacks on society's most vulnerable, a child abuse expert says.
Homeless baby boomers unless we act soon - Salvation Army
Tens of thousands of baby boomers risk becoming homeless in retirement unless the government takes urgent steps to deal with the problem, a report says.
From International media this week
Hadassah program shown to reduce stress and burnout among hardworking nurses
A programme to reduce stress and burnout among nurses, who are prone to high rates of injury and illness leading to absenteeism, has been proven successful at Hadassah University Medical Center in Jerusalem's Ein Kerem, a leading medical journal reports.
Nurse work environment a key driver of performance: 4 findings
A nurse's work environment has as much influence as nurse staffing on performance across most measures, according to a recent Press Ganey Holdings report called "Nursing Special Report: The Influence of Nurse Work Environment on Patient, Payment and Nurse Outcomes in Acute Care Settings."
Optimal nurse staffing leads to clinical and economic improvements: 5 findings
Healthcare employers looking to achieve quality care, better patient outcomes and financial stability should view optimal nurse staffing as a necessity rather than an option — particularly as healthcare reforms and new regulations take hold, according to a new whitepaper commissioned by the American Nurses Association and developed by Washington, D.C.-based consulting firm Avalere Health in collaboration with nurses and policy experts.
Nurse practitioners changed U.S. health care
Back in the 1960s, while thousands of Americans were "sitting in" for civil rights and burning draft cards to end the Vietnam War, one Colorado nurse started a quiet health care revolution.
Articles of interest
The challenge of consolation: nurses' experiences with spiritual and existential care for the dying-a phenomenological hermeneutical study
Tornøe K, Danbolt L, Kvigne K, Sørlie V
BMC Nursing 2015, 14 :62 (24 November 2015)
A majority of people in Western Europe and the USA die in hospitals. Spiritual and existential care is seen to be an integral component of holistic, compassionate and comprehensive palliative care. Yet, several studies show that many nurses are anxious and uncertain about engaging in spiritual and existential care for the dying. The aim of this study is to describe nurses' experiences with spiritual and existential care for dying patients in a general hospital.
If you have any feedback about content - what parts are most useful or what you would like added - please email admin@nurse.org.nz
For more up to date news and information follow SNIPS at:
Facebook:  Snips Info
twitter: @SnipsInfo