News bulletin 9 December
on 9 December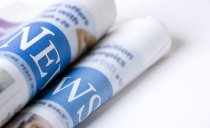 Welcome to the College of Nurses Aotearoa News Update.
No. 280 9 December 2015

 
From NZ media this week

Cancer nurse coordinators play key role
Health Minister Jonathan Coleman says an evaluation of the cancer nurse coordinator initiative shows overwhelmingly positive feedback from patients and their families.
Most Palmerston North nurse graduates forced to look outside region for jobs
Most of Palmerston North's graduate nurses will have to look outside the region for employment because the MidCentral District Health Board has little room for them.
Aged care
Are older people malnourished?
An Australian dietitian says older people are not eating properly - and some are malnourished - because they're dieting. Ngaire Hobbins is also a lecturer in dementia studies at the University of Tasmania who says many older people are not getting enough protein and other vital nutrients to help their bodies and brains deal with aging beyond 70 years of age. She says most people don't realise that older people being heavier is usually better than them being very lean. Her book Eat to Cheat Aging has three different eating plans - one for those still fit, well and active; one for those who have become frail, and another for those somewhere in between.
DHBs and PHOs
Easier access to strengthened GP Teams to keep hospital admissions down
Fewer hospital admissions, as a result of easier access to GP teams providing a wider range of services is one of the goals of the new Health Care Homes programme being rolled out in GP practices in Wellington, Porirua and Kapiti over the coming months.
Mental health
Are you worried someone is thinking of suicide? A new suicide prevention resource from the Mental Health Foundation
The Mental Health Foundation (MHF) has released its newest resource – Are you worried someone is thinking of suicide? Advice for families, whānau and friends.
Patient safety
Nurses have the tools to improve patient safety
Nurses welcome the release of the Adverse Events Report from the Health Quality and Safety Commission, and urges managers to work with nurses to keep patients safe in care.
More than 500 New Zealand patients suffered after mistakes in the past year
A record number of medical mishaps have been reported in New Zealand, with more than 500 in the past year.
The Health Quality and Safety Commission (HQSC) has released its annual list of "adverse events" in the year to June 2015, instances where patients suffered after stuff-ups in their care. 
Learning From Adverse Events Focus of Report
Learning from things which go wrong in health care is a focus of this year's adverse events report.
Each year, health care adverse events are reported to the Health Quality & Safety Commission by district health boards (DHBs) and other health care providers. The Commission works with these providers to encourage an open culture of reporting, to learn from what went wrong and put in place systems to stop incidents recurring.
Doctors overstretched and struggling
An increase in the number of serious harm incidents in hospitals points to an overstretched workforce, senior doctors say.
Pharmacy
Cost of cancer drugs varies wildly between countries - study
The first study comparing the sky-rocketing price of cancer drugs shows that costs vary wildly from country to country.
Government likely to fund melanoma drug - Judith Collins
The Government is set to fund a new drug for melanoma despite a "low priority" ranking by Pharmac, one of its MPs has hinted.
Public health
Health specialists call for free chickenpox vaccinations
Children's health specialists want universal chickenpox vaccine added to the list of state-funded immunisations, after their study showed that admission to hospital with the viral illness is not uncommon.
Weight loss may cure diabetes, study shows
Millions of people suffering from type 2 diabetes could be cured of the disease if they just lost weight, a new study suggests.
New Healthier Lives Challenge takes aim at NZ's major killers
Innovative research aimed at significantly reducing the death and disease burden of some of New Zealand's leading health problems will be pursued through the Healthier Lives National Science Challenge launched by the Hon Steven Joyce at Ōtākou Marae on the Otago Peninsula today.
From International media this week
New nurse-to-patient ratio to see 250 nurses hired in Queensland
The Queensland Government has moved to ensure there are always enough nurses to care for patients in the state's public hospitals
Call to tackle barriers to nurse prescribing in care homes
Care homes have for "far too long" been without nurse prescribers and more should be done to bring these skills into the sector, an association representing independent care providers has said.
Patients less happy with foreign-educated nurses, says report
Experts behind the research  said recruiting more nurses from overseas may 'negatively' affect the quality of care
http://www.independent.co.uk/life-style/health-and-families/health-news/patients-less-happy-with-foreign-educated-nurses-says-report-a6757831.html
Nurses centered on integrated care teams help patients thrive
We are in the midst of an exciting time for healthcare. New technology, electronic medical records, multidisciplinary therapies, patient portals and more make integrated care teams essential for complete and consistent patient care.
Doctors and nurses ask for 'strong climate deal'
An alliance of 13 million health professionals have asked for a strong agreement at COP21 in a bid to protect patients and the public.
Nurses gaining sway over patient care
Nurses are signing up in droves for higher degrees and gaining more independence in treating patients — but blacks and Latinos are still left out of the nursing workforce, according to a new report.
From the Ministry of Health
Evaluation of the Cancer Nurse Coordinator Initiative Second Annual Report
This evaluation report provides information on year two of implementing the Cancer Nurse Coordinator Initiative across all district health boards.
The above information has been collated for the College of Nurses Aotearoa (NZ) Inc by Linda Stopforth, SNIPS and is provided on a weekly basis.  It is current as at Tuesday 8 December 2015
If you have any feedback about content - what parts are most useful or what you would like added - please email admin@nurse.org.nz
For more up to date news and information follow SNIPS at:
Facebook:  Snips Info
twitter: @SnipsInfo