News bulletin 28 January
on 27 January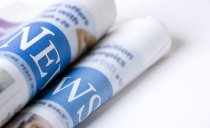 Welcome to the College of Nurses Aotearoa News Update.
No. 285 27 January 2016

From NZ media this week

Wellington Hospital maternity ward cuts bad for mothers, say midwives
New mothers are being sent home early, as Wellington Hospital shuts down half its postnatal beds to save costs, midwives say.
Elsevier launches ClinicalKey search engine for nurses
Medical and scientific publisher Elsevier has launched ClinicalKey for Nursing, a clinical search engine built on the same platform as its current ClinicalKey product but designed to best suit the search behaviours and content preferences of nurses.
Health spending gap widens as city grows
The amount of money being spent on health care for Auckland is dropping as the population grows and the problem is getting worse.
DHBs and PHOs
General practices in Nelson get on board with patient portals
More people in Nelson are accessing their medical information online. .
More than half of the general practices in the Nelson Bays area now offer "patient portals", which allow patients to interact with their general practice and view their health information through a secure website.
Drugs, alcohol, smoking, addictions
More people seeking help from gambling addiction services in Christchurch
Lonely rebuild workers, residents suffering post-quake stress and families struggling with Christmas bills are contributing to a spike in people seeking help for gambling addictions this summer. 
The Problem Gambling Foundation has seen a 55 per cent increase in the number of gambling addicts, or their families, seeking help in Christchurch in the last six weeks.
Editorial: Time to address our binge culture – it's last man standing, not first man falling 
OPINION: Got any 4 to 5 per cent alcohol beers in your fridge? Check those oh-so-clever blurbs they're all doing on the side these days. It probably says something about being "sessionable".
Ethical issues
Euthanasia debate: What you need to know
Euthanasia is an incredibly complicated issue, both morally and legally. This Q+A answers some common questions about the topic as part of a Stuff series on voluntary euthanasia.
Euthanasia debate: How you can engage
As part of Stuff's series on assisted dying, we explain the process of the Heath Select Committee's investigation.
Every man and his dog has an opinion on assisted death, but the process of making a public submission can appear daunting.
Euthanasia debate: The international context
As part of Stuff's series on assisted death, we take a look at what's legal in other countries. 
New Zealand is still debating the issue, but other countries have been permitting assisted death and euthanasia for decades.
As well as canvassing public opinion, New Zealand's parliamentary inquiry will look at international cases before making a decision on whether a law change is needed in New Zealand. ACT leader David Seymour's bill calling to legalise voluntary euthanasia is relatively modest: more like Oregon, less like Belgium.
Euthanasia debate: Jayne Malcolm's story, the flip side of assisted death
Lecretia Seales and Jayne Malcolm had much in common, but were on different sides of the euthanasia debate. Jayne's parents share their story as part of a Stuff series on voluntary euthanasia. Katie Kenny reports.
Lecretia Seales and Jayne Malcolm had much in common. They were Wellington-based lawyers diagnosed with brain tumours. They had wide smiles and dark wavy hair. They died at 42 years of age.
Mental health
Attempted suicides highest in Canterbury, twice as much as Auckland
Canterbury police responded to more than 2800 attempted suicides last year, up significantly on previous years and well above other regions.
Patient safety
Woman paid out for terrible internal burns error
A Wellington woman who received third-degree burns after a horrific medical blunder has been paid $5000.
Pharmacy
Pharmac to hear Palmerston North terminal nurse's case
In the hopes of having a potentially life-extending drug funded, a Palmerston North nurse suffering from an aggressive brain tumour is preparing to present her case to New Zealand's pharmaceutical agency.
Public health
New Zealand's worst regions for STIs
It's a regional title nobody wants.
Lakes District Health Board - which encompasses Rotorua, Taupo and surrounding areas - has the highest rate of chlamydia of any DHB in New Zealand.
NZ could get rid of HIV - Aids Foundation
New HIV infections in New Zealand could be eliminated within 10 years, the AIDS Foundation says.
It is calling for the government to fund new prevention tools that could halt the epidemic.
Concern at lack of zika risk updates
The risk of the zika virus in the Pacific appears to be growing but there has been no official warning from government departments.
Zika virus alert reaches Samoa
Health authorities have added eight tropical destinations, including Samoa, to a travel alert about an illness linked with a severe birth defect and spread by mosquitoes.
Pregnant women warned not to travel to Rio Olympics
Pregnant women are being warned not to travel to the Olympics in Brazil after a virus causing thousands of babies to be born with unusually small heads swept through the region.
From International media this week
EU nurses face English language checks
Nurses and midwives coming to Britain from the EU will now need to prove they are fluent in English, under new rules.
B.C. to hire more than 1,600 nurses by the end of March
B.C. government is going ahead with the plan to hire more than 1,600 nurses by the end of March, a promise officials made three years ago.
Fewer than one in five nurses comply with guidelines for standard precautions
Only 17.4 percent of ambulatory care nurses reported compliance in all nine standard precautions for infection prevention, according to a study published in the January issue of the American Journal of Infection Control, the official publication of the Association for Professionals in Infection Control and Epidemiology (APIC).
How 5 health systems are recruiting, retaining nurses during an RN shortage
Hospitals and health systems are using a myriad of recruitment and retention techniques as they brace for a nursing shortage — from bonuses and tuition reimbursement to career development opportunities and partnerships with educational institutions.
A nursing shortage is expected nationwide as baby boomers age and the need for healthcare grows.
Blog Series Examines Factors Contributing to Nursing Shortage and Details Forces at Play in Today's Job Market
- Nursing Shortage Blog Series Helps Nurses Understand the Important Role that Education and Experience Play -
 
England's A&E crisis is fuelled by inequality
The poorest fifth of people in England not only have a lower life expectancy than the wealthiest fifth, they are also more likely to spend more years in ill health than the better-off fifth. Because their health is worse, the less well-off also make more use of NHS services – especially emergency services. This little acknowledged fact is fuelling the A&E crisis in England.
But many emergency admissions to hospital could be prevented if people had better access to GPs, nurses, hospital specialists and other healthcare professionals, especially for chronic conditions such as dementia, diabetes, cardiovascular and respiratory diseases
Magnet-recognized hospitals for nursing have better surgical outcomes
Patients undergoing surgery at hospitals Magnet-recognized for nursing excellence are more likely to have better outcomes at lower costs, according to research from the Philadelphia-based University of Pennsylvania, published in JAMA Surgery.
Screening gets top marks for picking up bowel cancer early
Bowel cancer is more likely to be diagnosed at the earliest stage if it is picked up by screening, according to new figures.
Nurses, doctors pair up in education program
The University of Virginia's Darden School of Business and School of Nursing are uniting for a unique partnership to train physician-nurse pairs together for the first time.
Work and management
An alternative approach to nurse manager leadership
Described as one of the most demanding work environments across multiple industries, the nurse practice environment is inundated with concerns over health and safety issues, including job-related injuries and stress, physical assaults, threats, and verbal abuse.1-3 Strong nursing leadership is needed to create practice environments and work climates that are healthier and safer for both nurses and patients.4,5Nurse managers are recognized as leaders who have the ability to create practice environments that influence the quality of patient care, nurse job satisfaction levels, and the achievement of performance goals.6
Defusing an Emotionally Charged Conversation with a Colleague
Work with anyone long enough and you're bound to encounter a difference of opinion. Most of the time, these disagreements are resolved amicably. But if you're like most people, every now and then you find yourself immersed in a conversation so emotionally charged it seems to have nothing to do with the issues you're supposedly discussing.
How to Deal with a Passive-Aggressive Colleague
Your colleague says one thing in a meeting but then does another. He passes you in the hallway without saying hello and talks over you in meetings. But when you ask to speak with him about it, he insists that everything's fine and the problem is all in your head. Argh! It's so frustrating to work with someone who is acting passive-aggressively. Do you address the behavior directly? Or try to ignore it? How can you get to the core issue when your colleague pretends that nothing's going on?
Articles of interest
Delphi: From Mythology to Research
This month's interprofessional continuing education (CE) article is a powerful example of medical decision making, using a diversity of cognitive and affective domains to reach consensus; in this particular case, a qualitative research methodology is used—the Delphi methodology. The authors' state, "This article presents the findings of a 3-phase 'Delphi process' involving a group of 'international wound care experts' conducted by the International Skin Tear Advisory Panel to establish a consensus on the product selection guide for the management of skin tears." In their article, the authors describe the Delphi methodology as both a technique and a method. Although the initial use of the Delphi methodology was for consensus building, the model is now increasingly used in participatory action research, along with others, including the nominal group and stakeholder consultation.1 Given the emphasis on authors and editors in biomedical journals to explain and become more transparent about the methodology and reproducibility of a given article,2 I will attempt to illuminate the Delphi research method as a complementary piece to this month's CE.
Empathy in Nursing Leadership
Being an empathetic leader allows you to understand and respond to the needs of the people you are charged with leading. An inspirational leader will use empathy to understand what support and direction their team members need in order to achieve. Empathy builds rapport.
Research article  
Sufficient competence in community elderly care? Results from a competence measurement of nursing staff
Bing-Jonsson P, Hofoss D, Kirkevold M, Bjørk I, Foss C
BMC Nursing 2016, 15 :5 (14 January 2016)
Multi-morbidity, poly-pharmacy and cognitive impairment leave many old patients in a frail condition with a high risk of adverse outcomes if proper health care is not provided. Knowledge about available competence is necessary to evaluate whether we are able to offer equitable and balanced health care to older persons with acute and/or complex health care needs. This study investigates the sufficiency of nursing staff competence in Norwegian community elderly care.
Online resources
Zika
Zika is an arbovirus infection transmitted by several different species of Aedes mosquitoes, including Aedes aegypti in the New World. Towards the end of 2015, the Pan American Health Organization announced a possible link between zika and congenital birth defects, in particularly a neurodevastating birth defect known as microcephaly. The causal link between zika and microcephaly has still not been confirmed, but preliminary evidence for an association has been found. The impact of zika virus should be treated with the utmost seriousness as the effects could be devastating. In response a call for research on the outbreak and a new PLOS Collection, which will collate research and other resources related to the outbreak, have been launched.
The above information has been collated for the College of Nurses Aotearoa (NZ) Inc by Linda Stopforth, SNIPS and is provided on a weekly basis.  It is current as at Tuesday 26 January 2016.
If you have any feedback about content - what parts are most useful or what you would like added - please email admin@nurse.org.nz
For more up to date news and information follow SNIPS at:
Facebook:  Snips Info
twitter: @SnipsInfo