News bulletin 3 February 2016
on 3 February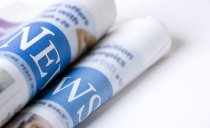 Welcome to the College of Nurses Aotearoa News Update.
No. 286 3 February 2016
From NZ media this week

Whanganui DHB enlists 23 new graduate nurses
This week has seen 23 new graduate nurses start work in the Whanganui health district.
"The fact that you've been able to employ all of the Whanganui class plus four from out of town is a real good news story," Whanganui District Health Board (WDHB) member Kate Joblin said yesterday at the first board meeting of the year
Graduate starts dream nursing job
AFTER 14 years as a stay-at-home mother of four, Bronwyn Scanlan wanted to help other people's children too.
Now she is an EIT Bachelor of Nursing graduate and has secured her dream job at Gisborne Hospital, starting next week. When her second child Jacob was born with special needs 12 years ago, he spent two weeks in the neonatal unit where she starts work this month.
Healthcare and philanthropy in Auckland
Ranjna Patel and her husband are at the helm of an Auckland healthcare empire and they've used some of their success for philanthropic projects, including tackling domestic violence. Mrs Patel says she has no formal qualifications but along with her husband, Dr Kanti Patel they run the Nirvana Health Group which has more than 30 clinics.
From small beginnings with a solo GP practice in Otara in 1977, the couple now has the largest private, clinician-owned network of general practices in the country. The Nirvana Health Group has accident and medical clinics across greater Auckland and include East Tamaki, West Auckland and Mt Roskill health care and the White Cross Clinics.
The business employs more than 800 staff from 40 different ethnic groups, and has more than 190,000 registered patients, many from lower socio-economic communities.
Maori representation within health workforce a work in progress
Figures from the New Zealand Medical Workforce survey released last week show the proportion of doctors who identify as Maori is increasing nationally, although Maori are still under-represented in the medical workforce when compared to the proportion of Maori in the general population. 
Aged care
Virtual Dementia Tour
Nearly 50 million people globally have been diagnosed with dementia; 50,000 people here in New Zealand have the disease.
For each and every sufferer, their families, partners and friends are touched by the disease, too, as it is often these people who become primary caregivers. PK Beville has been working with dementia patients for more than 30 years and is trying to transform the way they are cared for and treated with her virtual dementia tour. The tour uses things like gloves, sunglasses and headphones to recreate what living with dementia can be like, and so far it's been experienced by about 2 million people from 17 countries.
PK Beville tells Simon Morton how the tour she designed allows people with normal brains to experience the discomforts of dementia.
Thousands of Christchurch elderly 'chronically lonely', struggling in silence
There are days Lorna Batchelor gets so lonely she breaks down.
The 80-year-old spends most of her time alone in her Ensors Rd, Christchurch, home of 30 years.
Two days a week, she interacts with others — either on an Age Concern outing or at an elderly daycare centre, Club 304. 
Elderly pass time in shopping malls to stave off loneliness
Elderly people struggling with loneliness are visiting shopping centres for solace, malls say.
When Joyce Moore, 95, gets sick of her own company, she heads for Barrington Shopping Centre.
Her husband died more than 20 years ago. Although she has a "marvellous" family and neighbours, who check in on her daily with visits and phone calls, she likes to pop by the mall for a meal, an iced mocha, scratchies and some "people watching". 
Drugs, alcohol, smoking, addictions
Thousands of children treated for drug and alcohol abuse
Every year thousands of teenagers and adolescents are treated for drug or alcohol addiction. Ben Heather asks why a handful of our children are learning to get wasted so young, sometimes before they learn to read.
Pharmacy
Contraceptive pill may soon be available over the pharmacy counter
Women may soon be able to use expired prescriptions from a doctor to get birth control pills from a pharmacy.
The Medicines Classification Committee has recommended selected oral contraceptives be reclassified as restricted, rather than prescription medicine.
Social health
Loneliness grows from individual ache to public health hazard
Social isolation is more dangerous than diabetes or obesity, scientists discover.
Tackling homelessness head on
As most New Zealanders head home from summer holidays, some have no homes to go to — but that is changing in Hamilton, which aims to end homelessness this year. Simon Collins reports.
Telemedicine
Telehealth revolution means Kiwis can have global health checks from their couch
More Kiwis are getting their healthcare at the end of telephone or online than ever, sometimes from half a world away.Ben Heather asks whether more convenient healthcare is worth the risk.
Imagine visiting your doctor from your couch, showing her that nasty growth with your iPad, maybe even providing blood samples via your phone.
Medical Council reviewing its Statement on Telehealth
The Medical Council announced today that it is reviewing its Statement on Telehealth.
The revised statement is intended to apply to:
• doctors registered in New Zealand and practising telehealth in New Zealand and/or overseas; and
• doctors who reside overseas and provide health services through telehealth to patients in New Zealand.
From International media this week
Infusion Nurses Society Releases New Infusion Therapy Standards of Practice
NORWOOD, Mass., Jan. 25, 2016 /PRNewswire-USNewswire/ -- The Infusion Nurses Society (INS) has enhanced and updated its hallmark resource, Infusion Therapy Standards of Practice and has made it available for sale via its web site (http://tinyurl.com/gqpo2uq). This resource continues to provide the most comprehensive guidance related to the infusion specialty. Each standard underwent an extensive review to ensure each was evidence-based and clinically sound. In addition, by changing the title of the document from Infusion Nursing Standards of Practice to Infusion Therapy Standards of Practice, INS acknowledged the interprofessional aspect of the infusion specialty. INS is dedicated to exceeding the public's expectations of excellence by setting the standard for infusion care, regardless of who is providing that care.
Leadership: Key to quality care and retention among nurses
Study examines impacts of abusive leadership among novice nurses
Nurses faced with abusive managers are more likely to quit. But a recent study by McGill University and Université du Québec à Trois-Rivières researchers finds that the opposite is also true - transformational leadership - a style of management in which employees are encouraged to work towards a collective goal within a supportive milieu, is linked to nurses' well-being, and has positive impacts upon job retention.
Malpractice claims against nurses on the rise
Average claims costs are up, with higher cost risk for male nurses
Malpractice claims against nurses have increased in recent years, according to a new report published by the Nurses Service Organization (NSO).
Queensland nurses go after new triage algorithm
Doctor Data will see you now.
Queensland Health is hunting for a new algorithm-based system that will help its registered nurses deliver advice to patients over the phone, based on details like their age, sex, health conditions and proximity to a health facility. 
Attacks by patients on nurses called rampant
Staff cutbacks present a 'recipe for disaster,' conference told
Nurses are being beaten and choked during attacks from patients as they struggle with understaffing, a conference heard Wednesday.
Registered practical nurses from across Ontario are meeting in Kingston to address violence they face on the job, from beatings to being spit on, in hospitals and nursing homes.
Nursing Professor's Research Examines Factors Affecting Retention
Nursing practice today is based on scientific evidence; and, when there is a lack of evidence, registered nurses conduct research to generate new knowledge, said Charleen McNeill, a University of Arkansas assistant professor of nursing. She recently published research with colleagues to help a Texas hospital address a nursing retention challenge.
Articles of interest
Enemies of Ethics Equals Environmental Exodus, Part 1
Nursing is known as a respected profession in society. Nursing is also ranked as a leading career fostering unethical behavior amongst one another. Historically, nurses are known to "eat their young," meaning new graduate nurses may undergo a brief period of hazing conducted by the experienced nurse. In the past two decades, research demonstrates an increasing trend, often acceptable within an organization, of bullying, lateral violence and mobbing amongst nurses. This type of intentional repetitive harassment inflicts physical and psychological harm to nursing colleagues. It is important for nurses to be familiar with signs of bullying, feel confident in sharing the observation with leadership, and possess the knowledge to make an ethical decision. This type of aggression within an organization affects all employees, the organization's finances and reputation, and most importantly, the quality of patient care, all negatively. The culture of an organization reflects the leadership. Transformational management style, open communication, behavioral expectations, policies and procedures, along with a zero-tolerance course of action for bullying behaviors, are necessary when developing a healthy workplace environment. Laws and regulations in certain states are in place supporting healthy workplace environments. Public awareness concerning bullying, mobbing, and harassment within the workplace has increased secondary to the media's publicity on the subject. Nurses should reflect on the theoretical frameworks of the nursing profession and strive to role model virtues of integrity, ethics and civility within their personal and professional life.
Enemies of Ethics Equals Environmental Exodus, Part 2
Bullying and mobbing in the workplace have accelerated at alarming rates around the world in the past decade. Health care workers, nurses, managers, physicians, and owners of organizations, sometimes choose unethical methodology as a means to obtain personal and/or organizational goals. The consequences of these unethical decisions have a profound impact on the victim, by-standers, the organization, as well as the nursing profession. As a result, victims (nurses) often suffer from physiological and psychological distress, posttraumatic stress disorder, suicide, and erosion of professional confidence; patient's quality of care is undermined; nurses exit the profession; and organizations suffer from decreased morale, decline in productivity, financial loss, and a tarnished reputation.
Preceptor education: Focusing on quality and safety education for nurses
The transition from novice to expert nurse has been an important topic in nursing circles for more than 30 years, since Patricia Benner adapted the Dreyfus model of skills acquisition to the nursing profession. The model still serves as an excellent conceptual framework for the professional development of new nurses. Combined with core competencies from the Quality & Safety Education for Nurses (QSEN) initiative as the foundation for preceptor education, the model provides a road map for assessing and evaluating skills acquisition of new nurses or new preceptors. QSEN competencies include patient-centered care, teamwork and collaboration, evidence-based practice, quality improvement, safety, and informatics.
Factors influencing nurse compliance with Standard Precautions
Exposure to blood and bodily fluids represents a significant occupational risk for nurses. The most effective means of preventing bloodborne pathogen transmission is through adherence to Standard Precautions (SP). Despite published guidelines on infection control and negative health consequences of noncompliance, significant issues remain around compliance with SP to protect nurses from bloodborne infectious diseases, including hepatitis B virus, hepatitis C virus (HCV), and HIV.
Nurse Staffing Levels and Patient-Reported Missed Nursing Care
Journal of Nursing Care Quality
December 2015, Volume :30 Number 4, page 306- 312
A total of 729 inpatients were surveyed using the MISSCARE Survey-Patient. Missed timeliness, patient reports of the time it took for them to receive care from nursing staff, was negatively associated with total nursing staff hours of care per patient-day (r = -0.09, P = .015), registered nurse (RN) hours per patient-day (r = -0.14, P = .0002), and RN skill mix (r = -0.13, P = .0004). RN skill mix was also a predictor of missed timeliness (P = .01).
Reports online
Nurse Professional Liability Exposures: 2015 Claim Report Update
In collaboration with NSO, we are pleased to present our third report on nurses' risk exposures, which examines CNA nurse claims that closed between January 1, 2010 and December 31, 2014. Our goal is to identify liability patterns and trends in order to help nurses understand their areas of greatest vulnerability, in order to take appropriate action to protect patients from harm and reduce the risk of potential litigation. When possible, this report compares CNA/NSO nurse professional liability closed claims that occurred between January 1, 2006 and December 31, 2010 with the corresponding set of closed claims dating from January 1, 2010 through December 31, 2014. The two groups of closed claims are referred to as the 2011 and 2015 closed claim reports, respectively. This comparison provides a broader historical perspective on claim characteristics, including trends in exposures and severity. The report also summarizes individual claims with settlements or judgment awards equal to or greater than $1 million. Detailed case studies illustrate failure to comply with professional standards of care, resulting in patient injury and consequent claims of negligence. Finally, risk control recommendations and a self-assessment checklist are included to assist nurses in reviewing their custom and practice in relation to the risks identified in the report.
The above information has been collated for the College of Nurses Aotearoa (NZ) Inc by Linda Stopforth, SNIPS and is provided on a weekly basis.  It is current as at Tuesday 2 February 2016.
If you have any feedback about content - what parts are most useful or what you would like added - please email admin@nurse.org.nz
For more up to date news and information follow SNIPS at:
Facebook:  Snips Info
twitter: @SnipsInfo