News bulletin 2 March
on 2 March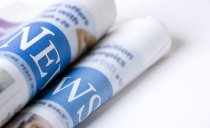 Welcome to the College of Nurses Aotearoa News Update.
No. 289 2 March 2016

From NZ media this week

Makere Wano was a bridge between Maori and Pakeha worlds
Makere Wano had no qualms about approaching smokers in the street and suggesting they give up.
Wano, who had a varied career in the health sector, died on February 9 aged 83. 
 
DHB funds short for nurses' pay rise
DHBs up to $2m shy on negotiated wage increase.
Editorial: Ten-year plan to give young a better start
Govt research project aims to turn around grim statistics on obesity and mental illness.
DHBs and PHOs
GP fees could rise... and fall
The Government is considering sweeping changes to the way it funds family doctors.
Scheme helping to staff hard to fill positions 
Health Minister Jonathan Coleman says an incentive scheme designed to boost the number of health professionals working in hard-to-staff roles or areas is making a real difference.
DHB funds short for nurses' pay rise
DHBs up to $2m shy on negotiated wage increase.
Emergency medicine
When every second counts
Marlene Dormer died as a lone ambulance officer struggled to keep her alive, single-handed. Her daughter tells health reporter Martin Johnston that it's time to change an unsafe system.
St John warns of price hikes or emergency no-shows
New Zealand's main ambulance service has warned it will need to hike charges or stop going to some emergencies.
In a letter to Government agencies St John chief executive Peter Bradley says the service needs millions of dollars in funding and hundreds of new ambulance staff to end single-crewing.
New Zealand's emergency ambulances must be double crewed
Paramedics Australasia New Zealand – the professional body representing paramedics in New Zealand – echoes calls from St John Chief Executive Peter Bradley for double crewing of emergency ambulances.
Ethical issues
Review could make medical cannabis easier to access
Patients seeking medical cannabis may no longer need to be hospitalised to receive it.
Associate Health Minister Peter Dunne has ordered a review into the guidelines set by the Ministry of Health.
Health research
Companion robots help chronic lung disease patients
A trial of healthcare robots is hoped to cut hospital admissions for patients with chronic lung disease.
Sixty patients with COPD have been recruited to take part in the cutting-edge study by the University of Auckland.
Patient safety
Cutting edge
NZ Listener 28 Feb
If your surgery goes wrong, you can spend months getting better, and the cause can be a simple failure to follow the rules.
Pharmacy
Blood clotting drug to be trialled on Wellington trauma patients
Wellingtonians who suffer serious trauma injuries will be some of the first to try a new blood clotting drug that could save their lives. 
Tranexamic acid, which is believed to be effective in clotting blood to slow down the rate of bleeding, will be on hand for paramedics in the next few weeks.  
Primary Health care
Two Lower Hutt medical practices refuse Syrian refugees over funding stoush
More than 20 Syrian refugees arriving in the Hutt Valley on Friday will be turned away from its two biggest medical centres amid claims of inadequate health funding.
However, other Hutt-based GP practices have agreed to care for them as an urgent solution only hours before they land in Wellington.
Editorial: Doctors using Syrian refugees as pawns in health funding ultimatum is shameful
OPINION: Yes, the primary health funding model is flawed - but using vulnerable refugees from the Syrian war as pawns to bargain for more health dollars is unconscionable.
What an invidious position the staff of two Hutt Valley health clinics placed themselves in, when they fronted up to a public meeting of their district health board last week with an ultimatum.
Well Child checks give children the best start in life.
The Well Child / Tamariki Ora Programme is a series of free health visits offered to all children from birth to age 5. Only about three quarters of all babies receive the first core visit (between 2–6 weeks old). Dr Marguerite Dalton, paediatrician and Well Child / Tamariki Ora promotion champion, would like to see all children benefit: "Well Child checks are a great opportunity to follow baby's progress and offer families support. Any physical or developmental issues can be picked up early and referrals to specialised care can be made."
Plunket to provide free parenting and pregnancy education in Canterbury
First time parents are being encouraged to sign up for Plunket's free Pregnancy and Parenting Education as soon as their pregnancy is confirmed. 
Public health
Breathing illness on the rise in the Bay
Rising numbers of Bay of Plenty people are being admitted to hospital for respiratory issues with children and Maori making up a large proportion.
Growing number of kids developing lung disease
A paediatrician is urging the government to do more to curb the growing number of children developing bronchiectasis, a lung disease that can be fatal if not treated early enough.
Who should take action on bronchiectasis?
Medical specialists are calling on the Ministry of Health to introduce a campaign to raise awareness about bronchiectasis, in line with existing efforts around rheumatic fever.
From International media this week
Nurse.com Releases Critical Care Nursing Profile Study
BROOKFIELD, Wis., Feb. 25, 2016 /PRNewswire/ -- Ninety-seven percent of critical care nurses indicated they would recommend their specialty to other nurses, according to a study by Nurse.com, the premier healthcare brand of OnCourse Learning. The company is a leading provider of workforce solutions and education for the healthcare, real estate and financial services industries.
The role of nursing is changing – and demand is greater than ever
Nurses are seeing more people and patients, with more complex and serious conditions, than ever before
Tusculum College Announces Nurse Practitioner Program
Tusculum College will offer a Master of Science in nursing degree with a family nurse practitioner concentration in August, pending approval by the Southern Association of Colleges and Schools Commission on Colleges.
Healthy eating concerns raised as majority of doctors and nurses miss meals
Unhealthy eating is a prevalent problem for the NHS workforce, with doctors and nurses regularly skipping meals and relying on unhealthy snacks owing to time pressures.
At home in the hospital: New CoxHealth project trains nurses for the future
It's home sweet home in a hospital. On Tuesday, we got a peek inside Cox Cottage, a living classroom for students at Cox College of Nursing.
Nurse practitioner bill passes House, moves over to Senate
CHARLESTON, W.Va. — Advanced practice registered nurses are another step closer to having "full practice authority" in the state after a bill was passed out of the House on Saturday.
Articles of interest
Deprivation and its impact on non-urgent Paediatric Emergency Department use: are Nurse Practitioners the answer?
Journal of Advanced Nursing
Volume 72, Issue 1, pages 99–106, January 2016
This article reports on the quantitative findings from a large mixed method study that determined the extent to which the provision of alternatives to an Emergency Department and Index of Relative Social Disadvantage score influenced non-urgent paediatric Emergency Department use.
Background
In Australia, there is an increasing use of Emergency Departments for the provision of non-urgent care that may be better serviced in the community. Further, despite the plethora of literature describing the characteristics of non-urgent users of Emergency Departments the link to social and community characteristics remains under explored.
Understanding and achieving person-centred care: the nurse perspective Helen Ross, Angela Mary Tod and Amanda Clarke
Aims and objectives. To present findings from the first stage of an exploratory study investigating nurses' understanding and facilitation of person-centred care within an acute medical ward.
Online resources
Refugees from SYRIA
This backgrounder provides resettlement communities with basic information about Syrian refugees. A country profile provides a brief guide to Syria's history, people, and cultures. The backgrounder then looks at the crisis in Syria and the conditions refugees face in first asylum countries. Finally, it considers some of the strengths and resources resettled refugees may be able to draw on in their new communities and some of the challenges they are likely to face. The backgrounder is intended primarily for those providing initial support and assistance to the newcomers. Others may also find the backgrounder useful. Those who work in local government—health professionals, social workers, and housing officials, among others— may use it to better understand, and thus better serve, their new clients.
The above information has been collated for the College of Nurses Aotearoa (NZ) Inc by Linda Stopforth, SNIPS and is provided on a weekly basis.  It is current as at Tuesday 1 March February 2016.
If you have any feedback about content - what parts are most useful or what you would like added - please email admin@nurse.org.nz
For more up to date news and information follow SNIPS at:
Facebook:  Snips Info
twitter: @SnipsInfo