News bulletin 9 March
on 9 March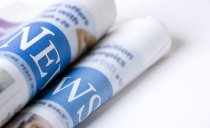 Welcome to the College of Nurses Aotearoa News Update.
No. 290 9 March 2016
 
From NZ media this week

Government facing cost error at Health Ministry, and payroll woes at Mbie
The Government is facing dual crises in two of its biggest departments, with an office a refurb and payroll issue both turning sour.
A multimillion-dollar miscalculation on the $24 million refit of the Health Ministry's head office in 2014 has bought a strong rebuke from Treasury, accusing the ministry of "serious financial mismanagement"
Read more here
Health Ministry sought to recoup costs of $18m bungle from DHB budgets
The Ministry received approval for the $24 million refit in 2014 based on the 2012 business case, with the money agreed to come from the ministry's own cash reserves.
Read more here
Cancer 
Maori cancer treatment inequity a complex issue
Regaining trust in the health system and improving health literacy is key to closing the disparity gap in cancer treatment for Maori, according to a Palmerston North health promoter. 
Read more here
NZ's cancer survival rates worse than Australia
New Zealand is lagging behind improvements being made across the Tasman in cancer survival rates and researchers want greater emphasis placed on early diagnosis.
Read more
Cancer primary care needs improvement
New Zealand needs to improve its early diagnosis of cancer and providing optimum treatment, if we are to catch up with cancer care progress in Australia, according to new research from the University of Auckland.
Read more here
Warning over cost of new cancer drugs
A leading New Zealand cancer researcher says drug prices are reaching insane levels and it's time for new approaches to drug discovery, development and funding.
Read more here
'Real, urgent' plight for melanoma patients hoping for better Keytruda funding
The Government needs to show in the May Budget it is committed to helping New Zealanders with advanced melanoma, Dr FRANCIS HUNTER says.
Read more here
DHBs and PHOs
DHBs look to increase Maori and Pacific workforce
Three Auckland district health boards and the Health Ministry are digging deep to boost Maori and Pacific representation in the health workforce.
Read more here
$4m laundry bill 'excessive'
The government agency charged with finding savings for district health boards has been accused of wasting $4 million on a business case for laundry services.
Read more here
Who is missing out on surgery? Government releases first figures of 'phantom waiting list'
More than 5300 people missed out on the surgery they needed, within a three month period last year, because there wasn't enough resources to do it.
It's the first release of Government figures measuring the surgical need that was going unmet, by hospitals stretched to capacity and struggling to keep up.
Read more here
Emergency medicine
Emergency Departments around New Zealand under enormous strain as sicknesses rise
With more than a million visits to an emergency department last year, there are more sick and injured Kiwis than ever. Ben Heather reports.
It was a Sunday, February 28, and Wellington Hospital's emergency department had never been busier.
Read more here
'Lock-out' laws would stem violence in emergency departments, says doctor
"Terrible" alcohol-fuelled violence that requires police dogs and Tasers to deal with is an example of why stricter booze controls are needed, the director of Waikato Hospital's emergency department says.
Read more here
Violent drunks continue to put pressure on hospitals
New research about the impact of alcohol-affected patients on hospital emergency departments shows the problem of violent drunk people is no better than it was last year.
Read more here
Public health
Rheumatic fever rates nearly halve in four years
Cases of rheumatic fever have almost halved, four years after a nationwide programme to prevent the third-world disease began. 
Read more here
Zika
Possible case of sexual transmission of Zika virus
Investigations are underway into a possible case of sexual transmission of Zika virus in New Zealand.
A man became ill after visiting a country where Zika virus is currently being actively transmitted, and has tested positive for the virus. His female partner, who has not recently travelled to a Zika-affected country, has also tested positive for Zika.
Read more here
From International media this week
Comparing COPD outcomes for patients treated by NPs/PAs versus physicians
For patients with chronic obstructive pulmonary disorder (COPD) who have been previously hospitalized, the rates of rehospitalization or readmission for COPD do not differ between patients treated by physicians or those treated by nurse practitioners/physician assistants, according to a study published in PLoS ONE.
Read more here
Policy Engagement: A Call for All Nurses
The need for nurses to become familiar with and engaged in the policy-making process has never been greater. While nurse leaders throughout time have emphasized the need for nurses to become more involved in advocating for patients and the profession, the passage of the Affordable Care Act (ACA) and the release of the Institute of Medicine's The Future of Nursing report both call for the transformation of health care delivery and underscore opportunities for policy engagement.
Read more here
Nurse staffing levels key to keeping rehospitalizations down for hip/knee surgery patients
The cross-sectional study analyzed data from 112,000 Medicare patients in nearly 500 US hospitals
Read more here
Inspiring collaborative nurses starts with collaborative education
In 2010, the Institute of Medicine released a trailblazing report calling for 80 percent of the nursing workforce to be BSN-educated by 2020. The ambitious goal was grounded in evidence that higher education equips nurses to be more effective caregivers and navigators in the increasingly complex healthcare system, according to an article from American Nurse Today
Read more here
Health and wellness

Depression in Nurses: The Unspoken Epidemic
Tears build behind your eyes. Your mind plays over and over how much you want to turn and run, but you can't. No matter what, you have to keep going because you are strong and people are relying on you. How can you endure it, though, when one part of you wants to scream and one part of you wants to break down and sob? You can do neither, and instead, you hold yourself as taut as a wire over the Grand Canyon.
Read item here
New publications
Available as a pdf download
Assessing Progress on the Institute of Medicine Report The Future of Nursing (2016)
Nurses make up the largest segment of the health care profession, with 3 million registered nurses in the United States. Nurses work in a wide variety of settings, including hospitals, public health centers, schools, and homes, and provide a continuum of services, including direct patient care, health promotion, patient education, and coordination of care. They serve in leadership roles, are researchers, and work to improve health care policy. As the health care system undergoes transformation due in part to the Affordable Care Act (ACA), the nursing profession is making a wide-reaching impact by providing and affecting quality, patient-centered, accessible, and affordable care.
Read more here
The above information has been collated for the College of Nurses Aotearoa (NZ) Inc by Linda Stopforth, SNIPS and is provided on a weekly basis.  It is current as at Tuesday 8 March February 2016.
If you have any feedback about content - what parts are most useful or what you would like added - please email admin@nurse.org.nz
For more up to date news and information follow SNIPS at:
Facebook:  Snips Info
twitter: @SnipsInfo