News bulletin 20 April
on 20 April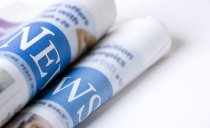 Welcome to the College of Nurses Aotearoa News Update.
No. 296 20 April 2016


From NZ media this week
 
Research shows hospital bullying cases rarely resolved
For her PhD thesis Dr Kate Blackwood completed a series of 34 in-depth interviews with nurses who had been targets of workplace bullying. She found only one of these cases was ever completely resolved.
Read more here
Nurses blamed for prisoner's inadequate care
Two nurses have been told to apologise for inadequate care of a prison inmate who died in 2011 after suffering seizures in prison.
Read more here
Former Southland nurse Sanchia Aranda wins international award for cancer nursing
A former Southland woman who heads Australia's Cancer Council will be presented with an award for her outstanding contributions to cancer nursing.
Read item here
New ideas' needed on Māori health
The Public Health Association wants to change the conversation about why Māori have worse health outcomes than other New Zealanders.
Read more here
Study shows Māori keen for doctors and healers to work together
Latest research shows that Māori are keen for traditional rongoā Māori healers and doctors to work together on managing their health, however, many seriously doubt that doctors would be open to such an arrangement.
Read more here
Maori are least likely to get professional post-natal support
Maori are less likely to receive the post-natal support they are entitled to than other groups of New Zealanders, a seminar at Parliament hosted by Green MP Marama Davidson will be told today.
Read more here
Is the future for New Zealand healthcare increasingly corporate?
Talking to young healthcare practitioners and soon-to-be healthcare practitioners in New Zealand raises some interesting questions about the future of healthcare in our country.
Read more here
Health professionals welcome Royal Society's climate risks report but highlight importance of risks to health
Health professionals, although welcoming the Royal Society of NZ's report today on climate change in New Zealand, are concerned that it does not address the real health risks to New Zealanders from climate change and unhealthy responses to it, nor how these may widen health gaps.
Read release here
DHBs and PHOs
Middlemore Hospital asks GP help to battle capacity issues
Middlemore Hospital is so overrun with patients, it's established a hotline so GPs can call before referring people.
Since the beginning of the year the hospital has been treating more than 2000 patients each week. 
Read more here


Christchurch Hospital emergency department swamped by patients
Doctors are pleading for more staff amid concerns over how Christchurch Hospital's overloaded emergency department will cope this winter.
The number of patients using the emergency department has grown as more rebuild workers, who are not enrolled at GPs, and the elderly seek help.
Read more here
Guild pleased with DHB funded sharps disposal initiatives
The Pharmacy Guild of New Zealand (the Guild) is pleased that a handful of District Health Boards (DHBs) are now providing funded sharps disposal services via community pharmacies.
Read more here
Drugs, alcohol, smoking, addictions
Why drug law reform matters for families
OPINION: New Zealand's 40-year-old system of drug law is failing the very people it is supposed to help, so we welcome the recent Dominion Post editorial (A timely debate on a new approach to drug laws (April 4) - calling for a calm and rational discussion about our approach to drugs.
Read more here
Dr Lance O'Sullivan, Tuari Potiki: Why Maori must lead on drug law reform
When will world leaders, politicians and community leaders admit that our punitive approach to the drug problem isn't working?
Next week the world gathers at the United Nations headquarters to agree how countries can work together to solve the world's drug problem. The last time they did this, in 1998, they declared the
war on drugs was something that could be won.
Read more here
The cost to fix P-contaminated houses
P-contaminated state houses are costing tax payers much more now than ever before. Housing New Zealand's spending on decontamination has boomed in the past three years
Read more: 
Emergency medicine
Red Cross Launches Psychological First Aid Training
Every year thousands of Kiwis are trained to undertake physical first aid, but how many know how to effectively deal with someone struggling to cope or traumatised by an emergency or disaster?
Read more here

End of life care

Placing the wairua (spirituality) back into health conversations
Conversations about death and dying are often difficult and can be even more so if the resources that are available are not suitable for your culture.
"We know through literature and research that the discussions around advance care planning (ACP) are different for Māori and non-Māori, Pacific peoples, migrants, everyone," offered Northland DHB director of nursing and midwifery Margareth Broodkoorn.
Read more here
Mental health
Mental health care in emergencies 'not an optional luxury': experts
LONDON (Thomson Reuters Foundation) - Mental illnesses are the world's leading cause of disability affecting millions and, even during a humanitarian crisis, treating them is not an optional luxury, experts said before a World Bank/World Health Organization meeting on the issue in Washington this week.
Read item here
Health boss urges caution over linking quakes to suicides
Health professionals are calling for caution amid claims suicides in the region can be linked to the earthquakes.
Canterbury District Health Board chief executive David Meates today responded to claims in the New Zealand Heraldthat 40 people in the region killed themselves in the aftermath of the earthquakes, which started in September 2010.
Read more here
Obesity
Perspective: Who is responsible for stopping NZ's obesity epidemic?
Editorial note: In this blog-perspective, obesity expert Dr Robyn Toomath outlines the dogmas and arguments for the 'individual-responsibility' explanation and (lack of) solution to the obesity epidemic. She then points to the market failures that render (non-regulated) free-market solutions as doomed to fail. The views in this blog are expanded in greater depth in a book Dr Toomath is launching in Auckland and Wellington this month, Fat Science (Auckland University Press).
Read more here

Will New Zealand adopt a soft-drink tax?
The recent surprise move by the UK to introduce a sugar-levy on soft drinks from 2018, has invigorated debate on the anti-obesity measure in New Zealand. Health academics are now saying a similar tax here is inevitable and polls appear to show a change in mood. Despite this many remain unconvinced citing a lack of evidence it will work. Cate Broughton reports.
Read more here
Programme for toddlers aims to prevent childhood obesity in Nelson 
After taking part in a programme to improve the health of toddlers, four year-old Quayde McIntyre has tried raw mushrooms, broccoli and cauliflower. 
Quayde is one of several toddlers who have spent the last 10 weeks learning new physical skills and trying new foods while their parents learn about childhood nutrition with a dietitian as part of the Toddler Better Health programme. 
Read more here
 Pharmacy
The straight dope on medical cannabis
The debate over access to medical cannabis products such as Sativex and Epidolex has been making headlines for months. But what do we know about these products and how they work?
Read more here
Primary Health care
New model to complement Kaikoura's new health facility
Residents and visitors in Kaikoura will benefit from a brand new model for health service delivery to complement the new health facility, Kaikoura Health Te Ha o Te Ora, which was officially opened on Friday.
Read more here
Public health
Whooping cough heading to epidemic levels with Wellington leading the charge
New Zealand is heading towards a whooping cough epidemic as cases of the deadly illness more than double this season. 
The rising tide of whooping cough has two Starship Hospital paediatricians urging parents to ensure they and their children are vaccinated.
Read more here
Social health
$1b needed to stop poorest Kiwi kids from falling behind the 'average' child
The families of the poorest Kiwi kids have half as much money as the average New Zealand home, according to a report.
And the children's charity behind it is calling for a $1b investment to start solving the problem.
Read more here
Telemedicine
NZRGPN takes positive but cautious approach to health strategy's IT initiatives in rural communities
Telehealth and associated technologies appear to be the biggest initiatives for rural communities in the recently announced New Zealand National Health Strategy. While this is a pleasing aspect of the 10-year strategy, it comes with a proviso that rural communities and individuals – both professionals and consumers - must have the infrastructure and the knowledge to utilise technologies such as telehealth and patient portals, says Dalton Kelly, New Zealand Rural General Practice Network Chief Executive.
Read more here
From International media this week
New program aims to develop nurses locally
Like many other hospitals, CHI Health St. Francis is having trouble finding enough nurses. In order to increase the nursing supply, the Grand Island hospital decided to grow their own.
Read more here
Mental health nurse education model is 'built for asylums', claims nursing director
The lack of a single registration for nurses trained in both physical and mental health is a workforce education model "built for asylums", a chief nurse at a London mental health provider has said.
Read more here
Nurses Say Stress Interferes With Caring For Their Patients
Jordin Purcell-Riess has worked as a registered nurse at the emergency department at St. Francis Hospital in Hartford, Conn., for three years. She describes her workplace as phones going off, voices everywhere, every room full. "You look around and the hallways are full of patients on stretchers; you walk out to the waiting room and you can see on our board that there's 15 people signing in," she says. "The second you can get your ICU patient upstairs, there's another one waiting for you."
Read more here
Nurse practitioners could provide assisted death under Bill C-14
TORONTO -- Nurse practitioners -- not just doctors -- would be allowed to provide medically assisted death to eligible patients under proposed legislation tabled Thursday by the federal government.
Read more here
Work and management
Dress for respect: A shared governance approach
Earning recognition and respect as a nurse requires professionalism in performance and appearance. A nurse's appearance makes an important first impression on patients and dress codes in the hospital setting should take this into account.  Nurses' uniforms are a "nonverbal conscious statement that nurses have the skills and knowledge to care for others." A uniform is a powerful form of nonverbal communication related to the wearer's identity, authority, status, and occupation.
Read more here
Articles of interest
Dr Frances Hughes from ICU to ICN via mental health nursing
Handover | Issue 34 – April 2016
Desire and determination to better support people in distress underpins Dr Frances Hughes' career pathway. From an intensive care unit nurse in Lower Hutt, New Zealand into mental health nursing and now the chief executive role for the International Council of Nurses (ICN) in Geneva, Switzerland. We caught up with Frances to hear about her exciting step into a global nursing leadership position, a role coveted by 100 other applicants.
Read more here

Patient-centered simulations can strengthen collegial relationships
A few years ago, when Cone Health (based in Greensboro, North Carolina) decided to strive for top-decile health-system status by 2015, work began on changing the culture to match leadership's values. One of our seven breakthrough projects (those with the potential to fundamentally shift how we deliver patient care) targeted our four emergency departments (EDs). The mission was described as "transforming emergency care, easing suffering, performing acts of kindness, and healing one patient, one family at a time."
Read more here
Swedish version of measuring cultural awareness in nursing students: validity and reliability test
BMC NursingBMC series – open, inclusive and trusted201615:25
Nearly 20 % of the Swedish population is foreign-born. Increased exposure of patients from diverse cultures means there is an urgent need to address their unique requirements and provide optimal health care to a diverse population. Nursing schools thus have an important goal of educating nurses to ensure they are culturally competent. Culturally competent care improves safety and equity for patients. To measure cultural awareness among nursing students in Sweden, the aim of this study was to translate, adapt and test the validity and reliability of the Swedish version of a cultural awareness scale which has not previously been tested.
Read article here
Reports online
Tackling tobacco, addressing inequality: Report on 2015 meetings
"Understanding that tobacco use is increasingly linked to inequality, the Scottish Parliamentary Cross Party Group agreed to focus on tobacco and inequalities in its work throughout 2015. This report provides a brief summary of the discussions by the Group on mental health, the density of retail outlets, smoking in pregnancy, and engaging marginalised groups." Source: Scottish Parliament Cross Party Group on Tobacco and Health
Read more here
Consultations
The Public Health Nurse National Workforce Development Project Group has spent the last 18 months developing the Te Rakau o te Uru: New Zealand Public Health Nursing Knowledge and Skills Framework.
We want to know what you think about the Draft Framework. Your feedback is valuable and really important to having a document that is useful for the future of public health nursing.
Please ensure all your public health nurse colleagues and those that work alongside public health nurses become involved in this consultation.
Note: the deadline for feedback is 5pm Monday 2 May 2016.
Download the Draft Framework and the electronic/printable feedback form at www.pha.org.nz/trotu.html.
Note there is a PDF version and a Word version of the Draft Framework available.
The Word version has some formatting and display issues because it has been converted from the PDF. However, it is useful for providing your feedback with tracked changes if that is your preferred method.
You may request the Draft Framework and the feedback form to be emailed to you by contacting j.hugtenburg@gmail.com. 
You can send feedback using the feedback form or by tracking changes in the Word version. Feedback can be sent to us either electronically or by post. Please note we cannot accept changes to the Word document that have not been tracked.
Email electronic feedback to pha@pha.org.nz. 
Post printed feedback to:
Leona Head
Public Health Association
P O Box 11-243
Manners Street
Wellington 6142
From the Ministry of Health
New Zealand Health Strategy 2016
he New Zealand Health Strategy sets the direction of health services to improve the health of people and communities.
The 2016 New Zealand Health Strategy refreshes the previous strategy, developed in 2000. It was developed with the help of sector leaders, independent reports, extensive public consultation, and was informed by other government programmes and initiatives.
The Strategy has two parts.
New Zealand Health Strategy: Future direction
New Zealand Health Strategy: Roadmap of actions 2016
Access report here
The above information has been collated for the College of Nurses Aotearoa (NZ) Inc by Linda Stopforth, SNIPS and is provided on a weekly basis.  It is current as at Tuesday 19 April 2016.
If you have any feedback about content - what parts are most useful or what you would like added - please email admin@nurse.org.nz
For more up to date news and information follow SNIPS at:
Facebook:  Snips Info
twitter: @SnipsInfo