News Bulletin 16 Mar 2011
on 16 March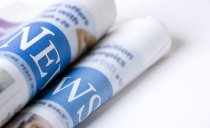 From NZ media this week
'Shoestring' elder care slammed
Noeline Coutts didn't want to retire. She loves the elderly and calls her fellow caregivers some of the most generous people she has ever met.

http://www.times-age.co.nz/have-your-say/news/shoestring-elder-care-slammed/3943421/

Cranford
nurses fight job losses
Eleven nurses who lost their jobs during restructuring at Cranford Hospice last year believe the redeployment processes were a sham.The nurses claimed they were unjustifiably ...

http://www.hawkesbaytoday.co.nz/local/news/cranford-nurses-fight-job-losses/3943553/

Nutritious food too costly for the poorest families
Latest research from the University of Auckland supports recent claims that many low-income families are unable to afford even a basic nutritious diet for their children. A paper published in Nutrition and Dietetics in December 2010 found that low-income families may not be able to afford meals recommended by the national nutritional guidelines, especially if there are teenagers in the household whose meals cost a lot more.

http://www.scoop.co.nz/stories/PO1103/S00063/nutritious-food-too-costly-for-the-poorest-families.htm

Government must get tough on alcohol abuse
The New Zealand Nurses Organisation (NZNO), Māori nurses, emergency nurses and mental health nurses have all called on the government to get much tougher on New Zealand's "disastrous drinking culture".

http://www.scoop.co.nz/stories/GE1103/S00045/government-must-get-tough-on-alcohol-abuse.htm

Rhoena-joins-the-elite
It took years of hard slog and staunch support from her colleagues, but a Kawakawa registered nurse has joined the ranks of New Zealand's elite nurses.  
http://www.stuff.co.nz/auckland/northland/northern-news/4743491/Rhoena-joins-the-elite

New degree to encourage Pacific Island nurses
A nursing degree focussing on Pacific values was launched at Manukau Institute of Technology yesterday.

http://www.nzdoctor.co.nz/news/2011/march-2011/10/new-degree-to-encourage-pacific-island-nurses.aspx
20 DHBs deciding how best to deliver core functions in new health environment
"In line with the new National sector structure DHBs have moved previous work on Health Workforce, Procurement, Shared Services, Information and National Service planning to the new national agencies and look forward to the benefits of these new agencies to the DHBs," says Gregor Coster, Chair of the 20 DHB Chairs Group.

http://bit.ly/iiUwd7

Changes in store at Health Care Aotearoa
Health Care Aotearoa is seeking a new chief executive as it reorganises to cope on a reduced budget.

http://www.nzdoctor.co.nz/news/2011/march-2011/11/changes-in-store-at-health-care-aotearoa.aspx

Financial impact on health services may be huge
The Christchurch earthquake could have a huge financial impact on Southern District Health Board services, Paul Menzies says.

http://www.odt.co.nz/news/dunedin/151046/financial-impact-health-services-may-be-huge

Melanoma Foundation Appoints Melanoma Education Nurse
The Melanoma Foundation of New Zealand has appointed Debbie Heaney to the newly created role of Melanoma Education Nurse.

http://www.scoop.co.nz/stories/GE1103/S00054/melanoma-foundation-appoints-melanoma-education-nurse.htm

Hospital-go-ahead-delights
Champagne corks are popping after news Taranaki will get its modern new $80m hospital.
The announcement was made to Taranaki Base Hospital staff yesterday afternoon and has delighted bosses and clinicians – along with a struggling building industry.

http://www.stuff.co.nz/taranaki-daily-news/news/4760313/Hospital-go-ahead-delights

Young Nurses Struggle With Emotional Challenges Of Their Job
More than 40 percent of nurses aged under 30 say the realities of nursing differ from their expectations, in particular the emotional challenge of nursing is more than they expected and the pay progression less. More than half of young nurses feel they are not appropriately paid for their roles and responsibilities.
http://www.voxy.co.nz/national/young-nurses-struggle-emotional-challenges-their-job/5/85353

Nurses-Workplace-bullying-common
Many young nurses say bullying is a common feature of their workplace and almost half of those who responded to an online survey believe there are insufficiently staffed to provide safe care, a survey reveals.

http://www.stuff.co.nz/the-press/national/4766050/Nurses-Workplace-bullying-common

From International Media Sources

Violence Against Nurses: How Can Hospitals Lower the Risk?
Nursing experts suggest that hospitals should work to identify risk factors of patient violence and create a culture of safety, including a post-incident response and support net. Nurses should also work in pairs or groups and be trained "to recognize when the situation is escalating and how to keep themselves safe," says Nancy L. Hughes of the ANA.

http://bit.ly/f0TS7f

Nurses are more mentally than physically fatigued
Nurses experience more mental fatigue than physical fatigue levels, according to US research.

http://www.nursingtimes.net/5026781.article?referrer=e10
Improving health literacy will decrease hospital readmissions, costs

A relentless problem plaguing the U.S. healthcare system is Americans' poor health literacy. But under health reform, measures to improve patients' ability to obtain, understand and use health information are expected decrease costly hospital readmissions and complications, reports the Washington Post.

http://bit.ly/gNv9KD

Nurse director exodus threatens leadership vacuum
An exodus of senior nurses from key local NHS commissioning roles is taking place, which threatens to create a leadership vacuum, Nursing Times has been warned.

http://www.nursingtimes.net/5025086.article?referrer=e26

Nurses reporting more accidents
Nurses are increasingly taking an active role in patient safety monitoring, the Royal College of Nursing has said in response to latest figures revealing a significant year-on-year increase in the number of incidents being reported in the NHS.

http://www.nursingtimes.net/5026757.article?referrer=e26
Movement to require BSN degree for RNs is gaining momentum
Efforts to promote a bachelor of nursing science degree as the minimum degree for licensed nurses are gaining momentum amid a growing preference to hire nurses with BSN degrees as well as studies that suggest BSN degree holders are critical in advancing health care.

http://news.nurse.com/article/20110307/NATIONAL01/103070046/-1/frontpage
Study: Aging in Place Model Lowers Costs, Improves Outcomes

A study in the journal Nursing Outlook found that a home-based care program for the elderly called "Aging in Place," which integrates personalized health services and nursing care coordination, improved outcomes and reduced costs compared with assisted home living and nursing home care. Program participants also had improvements in their mental and physical health, data showed.

http://r.smartbrief.com/resp/cPaaCcjgAFBYtylOCidaiwCicNYPuF?format=standard


Enthusiastic response to new nursing inspections
Are nurse-led inspections by the Care Quality Commission a positive move?
http://www.nursingtimes.net/5026747.article?referrer=e1

ANF to Improve Recognition of Practice Nurses
The Australian Nursing Federation (ANF) is supporting the government's focus on improving primary health care. For this reason, it is also calling on the government to ensure that the practice nurse profession remains attractive by investing in long-term recruitment and retention strategies.

http://bit.ly/fNCMzm

Transitional Emergency Nurse Practitioners a Worthwhile Investment
A study has found that Transitional Emergency Nurse Practitioners (TENPs) help to reduce patient waiting times and length of stay in the ED. The study was performed over a 12-month period in a 550-bed tertiary hospital, and the results were published in the February issue of the Australasian Emergency Nursing Journal

http://bit.ly/fdQzQl

Nurses and GPs offer equally effective care for obese
Nurse practitioners and GPs are equally as effective in counselling obese patients on further weight gain, according to Dutch researchers

http://www.nursingtimes.net/5027019.article?referrer=e26

A&E staff 'need regular stress screening'
Emergency departments should be screened regularly to identify causes of stress for staff, according to Dutch researchers.

http://www.nursingtimes.net/5027021.article?referrer=e26

It's Academic: Studies Spur Push To BSN-in-10
Legislation is pending in New York, New Jersey and Rhode Island to require a four-year undergraduate degree to practice as an RN. With reports of as many as 18 states preparing some type of initiative requiring newly graduated RNs to obtain a BSN in order to maintain their licensure, the idea is gaining momentum.

http://news.nurse.com/article/20110307/NATIONAL01/103070046/-1/frontpage

High Schools Becoming an On-Ramp to Nursing
Deborah Dubendorff, RN, is training the next generation of nurses, but her students are not enrolled in college nursing programs. In fact, all of her students are younger than 18. Dubendorff is a teacher in the George Jenkins High School Medical Academy in Lakeland, Fla.

http://news.nurse.com/article/20110307/FL01/103070060

Adjuncts Teach Students the Ropes
As nursing school enrollments increase, schools are hiring adjunct faculty. Adjunct professors teach part time, generally teaching one or two classes a semester in an area of specialty

http://news.nurse.com/article/20110307/NY01/103070011
Public health

HPV education 'part of wider discussion of health issues'
Visits to South Canterbury primary schools by public health nurses to discuss human papillomavirus (HPV), which has been linked to cervical cancer, are part of regular visits to all schools, the South Canterbury District Health Board says

http://www.stuff.co.nz/timaru-herald/news/4750746/HPV-education-part-of-wider-discussion-of-health-issues
Articles of interest

Every Clamp Counts
Instrument counts and wrong-site surgeries are among OR patient safety concerns
When it comes to a surgical patient's safety, sometimes it pays to review the very basics. Such as how to count. Last year, perioperative education specialist Antonia Hughes, RN, BSN, MA, CNOR, organized an in-service session on just that — counting at the start and end of surgery to prevent items from accidentally being retained in the patient

http://news.nurse.com/article/20110207/OR01/110209013

Mission
Possible
The National Institute of Nursing Research may not be a common topic of conversation on most hospital units, but behind the scenes the NINR has become a change-engine that is quietly — but profoundly — shaping the delivery of healthcare.

http://news.nurse.com/article/20110207/OR02/110209012

Unlucky Numbers
The stakes get higher as more patients head for the ED
The idea that there's safety in numbers is true in many places, but not in the ED. Veteran nurses have seen patient numbers swell dangerously over the past decade, as more patients who are often more critically ill materialize in the ED and often face long waits for care.

http://news.nurse.com/article/20110221/ED01/110223001

Preventing never events: What frontline nurses need to know
Nursing Made Incredibly Easy!
January/February 2011 
Volume 9 Number 1
Pages 44 - 45
Never events are serious medical errors or adverse events that should never happen to a patient. Consequences include both patient harm and increased cost to the institution. Frontline nurses can help prevent never events by creating a culture of safety through best nursing practices. We show you how
.

http://www.nursingcenter.com/library/JournalArticle.asp?Article_ID=1100852
Website of interest

Kia ora and welcome to New Zealand's Health Literacy website!
Workbase is a not-for-profit organisation that has been providing literacy and numeracy services since 1991. Workbase's interest in health literacy comes from our mission to improve the literacy and numeracy skills of adult New Zealanders. Health is a key context where adults use literacy and numeracy skills.

http://www.healthliteracy.org.nz/

Transplant Nurses Association
TNA
is committed to advancing opportunities to enable education, research and
networking for nurses and allied health professionals involved in transplantation.

http://www.tna.asn.au/
From the Ministry of Health
Tatau Kura Tangata: Health of Older Māori Chart Book 2011
Date of publication (online): March 2011
Summary of publication
Tatau Kura Tangata: Health of Older Māori Chart Book 2011 presents a snapshot of the health of Māori aged 50 years and over in New Zealand. It is a companion document to Tatau Kahukura: Māori Health Chart Book 2nd Edition which was released in 2010.

Like Tatau Kahukura this chart book presents key indicators relating to the socioeconomic determinants of health, risk and protective factors for health, health status, health service utilisation, and the heatlh system.

http://www.moh.govt.nz/moh.nsf/indexmh/health-of-older-maori-chart-book-2011-feb2011
Health Promotion Forum of New Zealand Runanga Whakapiki Ake i te Hauora o Aotearoa

The Health Promotion Forum of New Zealand - Runanga Whakapiki ake i te Hauora o Aotearoa builds leadership, relationships and the workforce in health promotion consistent with the principles of Te Tiriti o Waitangi and the Ottawa Charter. It is an Incorporated Society and a registered charity - Constitution here
http://www.hpforum.org.nz/about.html
Online resources
International Journal of Wellbeing
The International Journal of Wellbeing was launched on 31st January 2011 in order to promote interdisciplinary research on wellbeing. The editorial team are dedicated to open access for academic research, and to making the journal's content permanently free for all readers and authors.

http://www.internationaljournalofwellbeing.org/index.php/ijow