Please click on each speakers photo to see their bio.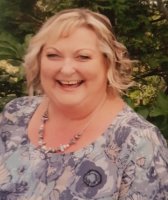 Jude Noonan BSN Plastering Workshops
Jude Noonan, BSN Medical
I grew up in Bombay attending school both here and in Pukekohe.
I started nursing 40 years ago in a little Psychiatric hospital called Raventhorpe. Whilst here one of the charge nurses sat me down and stood over me while I filled in the forms to train as an Enrolled Nurse which he insisted on posting (he thought I wouldn't send them and was probably right in his thinking) and I was accepted to do my training in Thames. On completion of my training I returned to Raventhorpe and worked here until the hospital was closed about 30 years ago.
This is also where I met my husband of over 34 years (no he wasn't a patient!). Kerry and I have many fur babies and enjoy kayaking, time at the beach, gardening and time with extended family.
After Raventhorpe, I transferred to Middlemore Hospital where I began working in Orthopaedics and soon found that I loved this field of nursing. I worked in the Orthopaedic clinic and Plaster Room and found my passion for casting. I completed the Orthopaedic Course which was run by the Orthopaedics team at Middlemore and have continued my career in this area since then.
While attending my first ever nursing conference in Wellington 20+ years ago I was approached by Smith and Nephew and asked if I would like to be an casting educator for their company which I was very excited to accept. In 2016 I transferred to BSN medical and am very fortunate to still enjoy the educator role working with them."