Please click on each speakers photo to see their bio.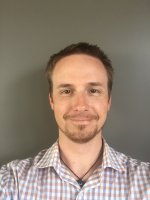 Elliot Le Page, Ministry of Social Development
Elliot Le Page, Ministry of Social Development

Originally from Australia, Elliot Le Page commenced studying towards a Bachelor's Degree in Psychology and Youth Work at Edith Cowan University in Perth, Western Australia, before relocating to New Zealand in 2007. He completed his degree by correspondence while working as a Youth Worker in Rotorua before moving to Wellington and joining the Ministry of Social Development (MSD) in 2010.
Elliot has acted in a variety of roles within MSD, ranging from service delivery, to training and facilitation. He is currently the Health and Disability Coordinator for the Nelson Region, asting as a key liaison and point of contact for health providers in the top of the South Island.

ABSTRACT
Title: The nuts and bolts of Work and Income
Products, services & health related forms
Work and Income clients are an important component of Nurse Practitioners' patient base. Recent policy changes further recognise the skills of Nurse Practitioners to perform assessments, allowing the provision of a wider range of medical information to Work and Income to improve access to care for mutual clients.