Please click on each speakers photo to see their bio.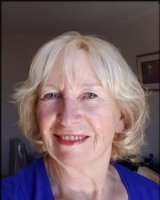 Sandie Halligan NP Secual & Reproductive Health
Sanie Halligan, NP Secual & Reproductive Health
I have worked for Family Planning for 25 years. Almost 7 of those years as a nurse practitioner in sexual and reproductive health. In that time I have seen huge advances in nursing practise; from assisting medical colleagues to working independently, managing a list of clients. For some years now, nurses have been doing procedures that were previously only done by doctors. Eg IUD and IUS insertions, Implants and implant removals.