Please click on each speakers photo to see their bio.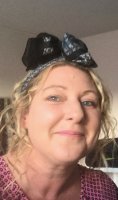 Lisa King, Sales Manager, BSN Medical Ltd
Lisa King – Sales Manager, BSN Medical Ltd
Lisa holds a Bachelor of Nursing degree and was a Registered Nurse, specialising in Elective Orthopaedics. Her clinical qualification is complimented with a Bachelor of Commerce and Management – Marketing. Her current role is the NZ Sales Manager with BSN Medical, as well as managing a local territory in the South Island. Lisa has 16 years experience with the BSN product range, working with key customer groups to provide clinical support, education and value based solutions. Lisa is passionate about working with clinicians to ensure their practice competency is the best it can be.