Please click on each speakers photo to see their bio.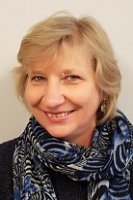 Associate Professor Karen Hoare NP Children & Young People
Associate Professor Karen Hoare NP Children & Young People
Associate Professor Karen Hoare is also a Nurse Practitioner for Children and Young People, and works in partnership with five general practitioners in a practice in South Auckland, New Zealand. She moved to Massey University as an Associate Professor in July 2017 having previously worked for 10 years in a joint role as a Senior Lecturer across the School of Nursing and the Department of General Practice and Primary Health Care within the University of Auckland. Her role at Massey is Director of Post Graduate education within the School of Nursing. Part of this role involves managing the Health Workforce New Zealand (HWNZ) funded Nurse Practitioner Training Programme (NPTP) along with significant input into the RN prescribing practicum. Originally trained as primarily a children's nurse at Great Ormond Street Hospital, London, and then as a Health Visitor, her experiences working with children and young people span the globe. Karen immigrated to New Zealand from the UK in 2003.
Karen has implemented a number of models of care into general practice that result in case managing infants, children and young people. Additionally she leads the school based health service collaboration between Greenstone Family Clinic and Counties Manukau DHB. This collaboration includes NPs and GPs from Greenstone Family Clinic working with school nurses in four high schools in Manurewa, South Auckland. Karen signs the standing orders for the school nurses.
Karen is a passionate advocate for children's rights and disseminating the United Nations Convention on the Rights of the Child (UNCROC). Her research interests include, children and young people's voices in a healthy choices tool to combat childhood obesity and disseminating information about how young people want to be educated around sexually transmitted infections. She is a co-investigator on a Health Research Council (HRC) funded programme grant addressing anti-pyretics in infancy and subsequent incidence of asthma at six years. She is also a co-investigator on a HRC funded project that is examining models of primary care in New Zealand. She has in excess of 40 peer reviewed publications.