Please click on each speakers photo to see their bio.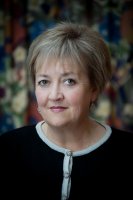 Professor Jenny Carryer RN Dip. Counseling PhD FCNA(NZ) MNZM
Professor Jenny Carryer
RN, Dip. Counseling, PhD, FCNA (NZ), MNZM
Professor of Nursing at Massey University, New Zealand and
Executive Director of the College of Nurses Aotearoa (NZ).
Formerly Professor of Nursing in a joint Chair between Mid Central DHB and Massey University 2000-2010
Hold clinical postgraduate qualifications in oncology and cardiovascular nursing and in counseling. Conducted extensive research and publication in the areas of primary health services, development of the Nurse Practitioner role and long-term condition management. Completed over 90 peer-reviewed publications in nursing, medical and health journals. Supervised 12 doctoral projects to completion with nine more in progress.
Former member of
1)The Ministerial Taskforce on Nursing (1998)
2) The Nursing Expert Advisory Group to the Ministry of Health (2003-2006)
3) The PHO Establishment Taskforce (2005-2007) Deputy Chair
4) The Nurse Practitioner Development and Employment Group for the Minister of Health (2005)
5) Primary Health Care Advisory Council to the Minister of Health (2007-2009)
Currently
6) Chair of the Nursing Workforce Advisory Group to HWNZ
7) Chair of the NZ National Nurse Leaders Group
2001 Awarded as member of the NZ Order of Merit for services to nursing