Please click on each speakers photo to see their bio.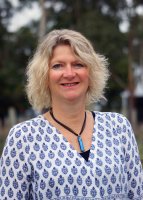 Mirjam van der Stoel NP Older Adult
Bio Mirjam van der Stoel NP Older Adult
Mirjam has worked at Wairau hospital in a number of nursing and management positions. In 2009 she decided to follow through on her wish to become a Nurse Practitioner and was registered in 2018. Mirjam is currrently employed as an NP Older Adults. Her role is supported by Nelson Marlborough Health and the Marlborough Primary Health Organisation. In her presention Mirjam will cover her experience of working towards her NP registration and give this as someone who did not follow the fast track NP program. Her presentation will also include an overview of her current position and how this evolved, and how her role eventuated into what it is today. With her presentation she hopes to encourage those who have completed their clinical masters and are fniding the last steps towards preparing a portfolio and carving a role for themselves one hurdle too many.
ABSTRACT:
Title: The Enduring Power of Attorney
The Enduring Power of Attorney is an important legal document. Any person over the age of 18 can have EPA in place. However for the older adult it will often be discussed as part of their care. For us as health professionals with a special interest in the ageing population it is important to understand how the law aims to protect those who are no longer able to make decisions for themselves.
In this session we will explain the two types of Enduring Power of Attorney and our responsibility as a health professional in this process.