Please click on each speakers photo to see their bio.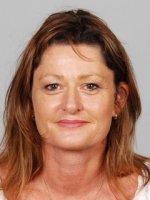 Anna Mastrovich NP Long Term Conditions
Anna Mastrovich NP Long Term Conditions
Anna Mastrovich is a NP in Long term conditions (2009) and has worked in a variety of roles including primary healthcare, community and PHO's. She currently works for Counties Manukau DHB as a complex case manager, hospital in the home and reablement clinician. Anna is a practice partner for WINTEC's online advanced Long Term Conditions PG paper and regularly assesses NP applicants for Nursing Council.
Anna is regularly working with people to improve their management of Long Term Conditions with a focus on motivational interviewing, principles of ACT and CBT and self-management strategies. She works within an interdisciplinary team to provide home based interventions to support people to stay home.
ABSTRACT
Title: "How to avoid stuff ups"
Insulin for type 2 diabetes - keep it safe and simple in primary healthcare, leave the tricky stuff for the specialists.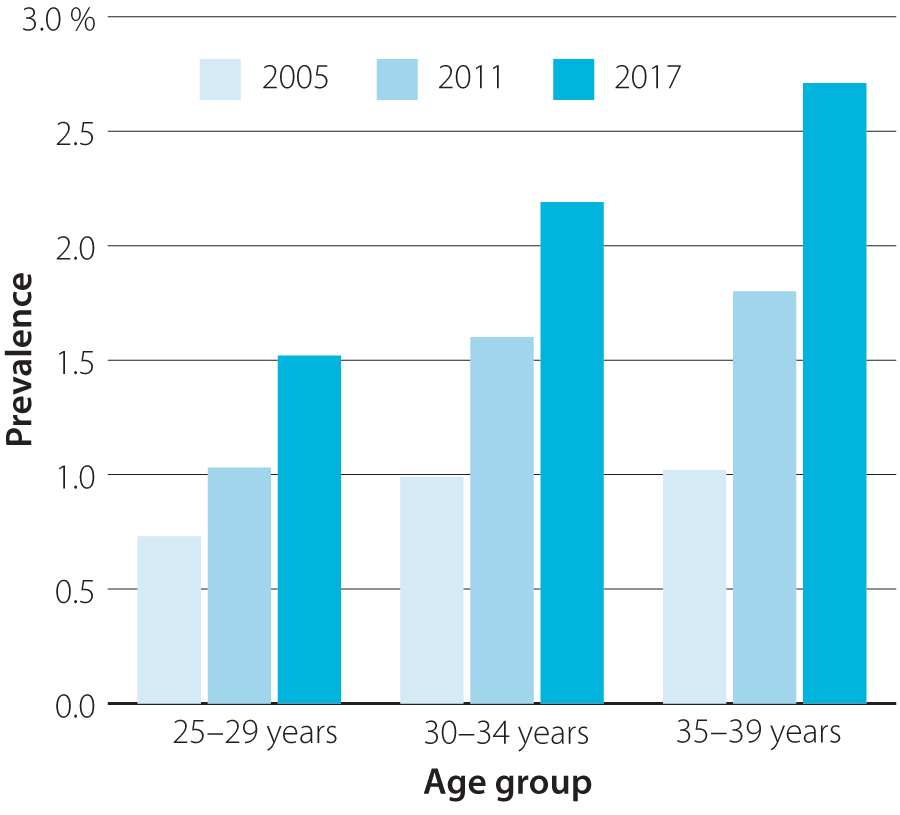 Why?
Figure 1: Changes in the prevalence of diabetes from 2005-2017 in adults aged 25-39 years in New Zealand. Source: Virtual Diabetes Register and Statistics New Zealand
They are younger and will have a lot longer to get complications, it feels overwhelming so what can I do in primary health?
I would like to share some simple strategies to get more people who should be on insulin on it. And then keep them taking it in a nice, reliable way so we all know where we are.
Insulin is not a threat designed to evoke fear into the individual so they adhere to a weight loss regime or so they don't lose a limb. Insulin should not be delayed because its Christmas or my birthday is coming up or I am making changes and are worried about going hypo. Insulin is a supplement that unfortunately has to be injected.
Insulin is scary not just for the person who needs it but for the clinician assessing the need for it. Then "selling the idea" to a person who doesn't want to buy what you are selling.
My KISS principal is safe and simple and is going to be effective.
My presentation will cover some concepts for safe initiation and uptitration as well as what to do with the oral hypoglycaemics.
We know the guidelines but my person just does not fit easily into one of the streams and am I choosing the right insulin?
References
Bpac.org.nz. (2015). Managing patients with Type 2 diabetes: From lifestyle to Insulin. B, 32-42.
Bpac.org.nz. (2018). A rising tide of type 2 diabetes in younger poeple: what can primary care do? BPJ, 1-14.
BPJ. (2012 ). Initiating insulin in people with type 2 diabetes. BPJ, Issue 42: 20-27.
Ministry of Health. (2016). Self management Support for poeple with long term conditions. Wellington: NZ Government.
Phillips, Patirck. (2006). Insulin and Type 2 Diabetes: A simple guide to prevent stuff ups. Australian family Physician, Vol 35:No 17 pg 975-978.
Prof Michael Lean, W. L. (2018). primary care led weight management for remission of type 2 diabetes ( DiRECT): an open label, cluster -randomised trial. The Lancet, 541-551.