Please click on each speakers photo to see their bio.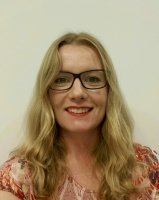 Anna Elders NP Mental Health
Anna Elders (MN, PG Dip CBT, BN)
Nurse Practitioner/CBT Therapist
The Rojolie Clinic
Professional Teaching Fellow - The University of Auckland
Anna trained in Otago some 17 years ago and has worked in various settings including a specialist trauma clinic, child and adolescent mental health services and since returning to New Zealand in a psychological service within a large PHO. Trained as a Cognitive Therapist in the UK in 2005, Anna has largely provided psychological interventions with clients presenting with mild to severe mental health difficulties prior to gaining her Masters in 2014 and gaining endorsement as an NP in mental health working across the lifespan. Anna teaches an introductory psychological interventions paper to post-graduate nursing students in her role as a contracting Professional Teaching Fellow for the University of Auckland and works clinicially in both a private psychiatric service and PHO providing both assessment, pharmacological treatment and psychological interventions. She has recently begun training in nutritional and environmental medicine and has a passion for supporting a shift towards an integrative approach to mental health conditions. Utilising both nutritional balancing, basic nutritional, dietary and lifestyle changes and utilising broad spectrum micronutrients, Anna continues to be amazed at the opportunities for recovery and improvement in symptoms utilising treatments that are both much safer than many pharmacological treatments and promise potential wider health gains for clients. Anna is committed to helping promote a move towards a more nutritionally-based approach to practice and hopes to encourage fellow nurses to explore the benefits of a more integrative practice, helping nurses get ahead of the game and drive the change our mental health system so desperately needs.

ABSTRACT

Title: Catching the Horse Before it has Bolted: what integrative healthcare has to offer Nurse Practitioners
Nurse Practitioners are in a novel position when it comes to innovation in healthcare. Accustomed to pushing through the glass ceilings historically created for us, we are now forging new pathways in health whilst striving to enhance the strong, patient-centred, holistic practice base our profession naturally provides. We are therefore in the perfect position to help drive the turning point arising in healthcare – a move towards prevention rather than cure via a more integrative model of practice. As our healthcare systems in New Zealand and abroad become saturated with the growing problems of populations that are getting sicker but living longer, we must ensure we are ahead of the game and not simply following a well-trodden and largely ineffective path that focuses on disease identification and management.
The fundamentals of nutritional and environmental medicine provide a re-emerging, very exciting and rewarding approach to practice that looks to understand the biochemical and physiological commonalities of predisposing factors present within many developing chronic diseases, helping us to cater interventions that prevent disease and optimise wellbeing. This puts us in a position to catch the horse BEFORE it has bolted by identifying early subtle yet significant health changes and intervening in enhancing essential systems such as our microbiome that promote better systemic health.
This presentation will highlight the basic premise of a nutritional and environmental model of practice, consider how the enhancement of nutrition and reduction of environmental stressors can optimise health and prevent disease and pose important questions for all Nurse Practitioners to consider in terms of potential unmet opportunities to prevent disease and truly enhance quality of life with the patients we have the pleasure of working with.
References:
Bauer UE et al. Prevention of chronic disease in the 21st century: elimination of the leading causes of premature death and disability in the USA. Lancet 2014: 384: 45-52
Dodai B et al. Lifestyle medicine: a brief overview of its dramatic impact on health and survival. Perm J 2018: 22: 17 -25
Morris ZS et al. The answer is 17 years, what is the question: understanding time lags in translational research. JR Soc Med 2011: 104: 510-520
Wang B et al. The Human Microbiota in Health and Disease. Engineering 2017; 3: 71-82