Please click on each speakers photo to see their bio.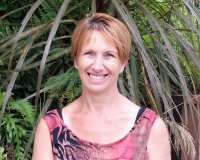 Karen Bennington NP Neonatal
Karen Bennington NP Neonatal
I have been employed in Neonatal nursing since 2002, working in an advanced practice role from 2012 and as a Neonatal Nurse Practitioner (NNP) since 2016. Neonatal nursing in NZ remains an exciting and dynamic field which I am proud to be a part of. I endeavor to bring my nursing expertise as well as medical complexities to all areas of neonatal care, both clinically and with a strong involvement in research. I take pride in my ability to communicate effectively across a multidisciplinary forum and to this end, I am involved in a few select perinatal working groups and committees with the goal of improving the way we provide care to neonates and their families/whanau.

ABSTRACT:
Title: Effects of Nursing Care on Cerebral Regional Oxygenation of Extremely Preterm Infants
Karen Bennington, NNP1, Paula Dellabarca, NNP1, Fiona Dineen, NNP1, Maria Saito- Benz, BMBCh MSc1,2,3, Mary Judith Berry, MBBS PhD1,2,3
Neonatal Intensive Care Unit, Wellington Regional Hospital, NZ
Department of Paediatrics and Child Health, University of Otago, Wellington, NZ
Centre for Translational Physiology, University of Otago, Wellington, NZ
Background: Significant advances in the care of preterm infants has reduced morbidity and mortality.1,2 However, despite these advances, rates of neurodevelopmental disabilities remain a major concern.1 It has been proposed that neurovascular instability, and resultant variation in brain perfusion and oxygenation during the critical phase of transition plays a significant role in the pathophysiology of preterm-associated brain injuries.3 We hypothesized that common nursing care interventions can significantly influence the brain oxygenation of extremely preterm infants in the first 3 days of life.
Aim: The current study aims to characterize the effects of common nursing care interventions on the cerebral regional oxygenation (crSO2) during the first 72hrs of life in extreme preterm and low birthweight infants.
Conclusions: Minimal handling of extremely preterm infants during the critical transition period after birth has been advocated as a key guiding principle for neonatal nursing care.4 To date the physiological effects of common nursing care interventions on the vital organ oxygenation of extreme preterm infants has not been fully understood. Preliminary results of our current study suggests that cerebral oxygenation may be significantly influenced by nursing care.
References:
Vohr BR. Neurodevelopmental outcomes of extremely preterm infants. Clin Perinatol. 2014; 41: 241-55
Berry MJ, Saito-Benz M, Gray C, Dyson RE, Dellabarca P, Ebmeier S, Foley D, Elder DE, Richardson VF. Outcomes of 23- and 24-weeks gestation infants in Wellington, New Zealand: A single centre experience. Scientific Reports. 2017; 7: 12769
Andersen CC, Hodyl NA, Kirpalani HM, Start MJ. A Theoretical and Practical Approach to Defining 'Adequate Oxygenation' in the Preterm Newborn. Pediatrics. 2017; 139: e20161117
Langers Minimal handling protocol for the intensive care nursery. Neonatal Netw. 1990; 9: 23-7