Please click on each speakers photo to see their bio.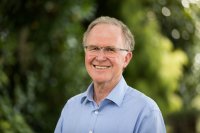 Professor Ron Paterson
Professor Ron Paterson
Ron Paterson is Professor of Law at the University of Auckland and Distinguished Visiting Fellow at the Melbourne Law School. He was Health and Disability Commissioner 2000–10 and Parliamentary Ombudsman 2013–16. Ron is an international expert on complaints, healthcare quality and the regulation of health professions. He is co-editor of Health Law in New Zealand (2015) and author of The Good Doctor: What Patients Want (2012). Ron was made an Officer of the New Zealand Order of Merit (ONZM) for services to health in 2011 and an honorary Fellow of the Royal Australasian College of Physicians in 2014. He has undertaken several major health reviews in Australia and New Zealand, and was Chair of the Government Inquiry into Mental Health and Addiction in New Zealand in 2018.