Please click on each speakers photo to see their bio.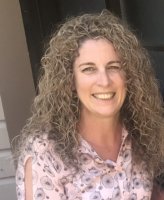 Fiona Dineen NP Neonatal
Fiona Dineen NP Neonates
I arrived in Wellington in 1998 and found my first love as a staff nurse, nursing in neonates which is now 20 years. I also found my second love my kiwi husband. We decided to go back to my hometown, Derry in Northern Ireland. This is where I did my Advanced Neonatal Nurse Practitioner (ANNP) training via Southampton University, in England in 2002. I worked in Derry for 8 years as an ANNP. I returned to Wellington NICU in 2010, to take up the position as Neonatal Nurse Specialist (NNS), working on the registrar rota. In 2015 a transition programme at Capital & Coast District Health Board (CCDHB) supported the recognition of the Nurse Practitioner role and the practice level required. I official regained my Neonatal Nurse Practitioner status in 2017.
I work with extremely premature infants ranging from 23 weeks gestation to newborn in the first 28 days, known as the neonatal period. As a tertiary service our Central region catchment area covers from Hawkes Bay, Palmerston North, Masterton, Kapiti Coast in the North Island and in addition Blenheim and Nelson in the South Island.


ABSTRACT:
Title: Introducing a new Skin Assessment Tool in Wellington NICU
October 2016 saw the Health Quality and safety Commission New Zealand publish a recommend approach to pressure injury measurement in the report "Developing a national approach to the measurement and reporting of pressure injuries".
The Commission was interested to know about;
What pressure injury prevention and management quality improvement is in our work area already.
What pressure injury data we already collect, how it's collected, to whom the information is given too, what groups it reported to and how the information is use.
Whether grade 3 and above pressure injuries are treated as adverse events and how these are managed/reported.
Aim;
To achieve a nationally consistent approach to measurement in DHBs to inform local pressure injury quality improvement activities across all the DHBs.
Understand the best approach to take to develop national pressure injury rather than impose new data collection requirements.
This resulted in a small number of district health boards (DHBs) testing the proposed methodology.
CCDHB was interested in talking part.
NICU didn't have an assessment tool for skin and I was approached;
Plan
Set up a working group.
Look at the hospital care process audit tool, look what is currently being used in NICU and modify the hospital care process to suit neonates.
Adapting the SSKINS to SKIN in a five step model for pressure ulcer prevention – modify to suit neonates.
Develop a risk assessment tool for neonatal skin, as prevention rather ulcer prevention, with neonates - as they are in a high risk category with their fragile skin and using devices.
Introducing the new skin assessment tool, in NICU.
References:
Broom, MM; Burton, WA; Ehrlich, LM; Dunk, AM; Abdel-Latif, ME. ( 2017) Developing an Australian skin risk assessment and management tool for neonates, Wound Practice & Research: Journal of the Australian Wound Management Association. . 25, No. 1, Mar 2017: 15-22.