Please click on each speakers photo to see their bio.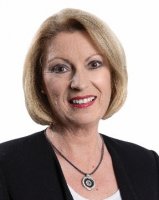 Kim Hunter Medical Science Liaison for Vaccines at GlaxoSmithKline NZ
Kim Hunter RN BN PG Cert Nursing
Having specialised in immunisation for fourteen years and project managed the establishment of the first hospital based opportunistic immunisation service in New Zealand, Kim has previously held the roles of Waikato District Immunisation Facilitator for the Immunisation Advisory Centre, the Immunisation Clinical Nurse Coordinator for the Waikato District Health Board, and since 2016 as Medical Science Liaison for Vaccines at GlaxoSmithKline NZ.
Kim is an experienced and engaging public speaker, both in New Zealand and internationally and has been integral to the education of health care professionals, working with both primary and secondary care providers to educate and support across all the GSK vaccines, including childhood, travel and occupational. Most recently Kim has travelled around the country providing education on meningococcal disease and vaccines, including GSK's newest vaccine to NZ – Bexsero.
Kim has worked across all areas of immunisation service delivery and is very supportive of all healthcare providers and sectors, working with immunisation. As a mother of three, and now a grandmother, Kim remains passionate about ensuring all children have access to safe and effective vaccines and immunisation service, and parents have evidence-based information to base their decisions on. Kim and fiancé Phillip live in the Waikato on a small block of land, and when they aren't working or on the road, they can be found out amongst the cows, chickens, dogs and cats that share their home, or out fishing.