Please click on each speakers photo to see their bio.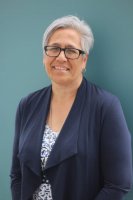 Margareth Broodkoorn, Chief Nursing Officer, Ministry of Health
Ms Margareth Broodkoorn
Chief Nursing Officer, Ministry of Health

Profile: Of Maori and Dutch whakapapa (descent) Margareth is proud to be a New Zealand registered nurse with a career that includes clinical practice, leadership, operational management, strategic, governance and education roles within Aotearoa, New Zealand.

Appointed to the Chief Nursing Officer role with the Ministry of Health in February 2019, Margareth was formerly the Director of Nursing and Midwifery at NDHB. Prior to this she has worked with Māori health and community providers in Northland, Manukau Institute of Technology and Auckland University, nursing practice and leadership roles with Auckland DHB.

With over 30 years of experience in the health sector Margareth is committed to Te Tiriti o Waitangi, addressing Māori health inequities, improving access to health services for all consumers, and developing an enabled, responsive culturally safe workforce.

She is passionate that nursing can make a significant difference in achieving equity in health outcomes across Aotearoa with a sustainable future focused nursing workforce that leads change and innovation in partnership with the wider health team.