Please click on each speakers photo to see their bio.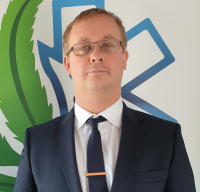 Shane Le Brun, Medical Cannabis Awareness Coordinator
Shane Le Brun, Medical Cannabis Awareness Coordinator
Shane comes from a military background, and originally took a conservative view of drug use. However this all changed when his wife of only 3 months had a fall and injured her lower back, her intractable pain lead them naively down the path of Opioids, resulting in discovering first hand the naivety around prescribing Oxycodone at the time. After 5 years of chronic pain, and in desperation, they tried Cannabis, and much to Shanes surprise, it worked better than her many prescription drugs in treating her acute flare up of pain.

From that point on Shane has made it his mission to advocate for improved access to Medical Cannabis, and to that end started a Registered Charity 3 years ago MCANZ with an initial aim of coaching patients and prescribers through the onerous pathway for legal access. Using this method Shane provided the glue between patients, prescribers and foreign Cannabis companies, assisting in having 6 products approved, and providing conditions for Tilray to introduce competition into the New Zealand market, reducing costs and increasing treatment options for patients nationwide. In 2018 Shane was recognized for his services to Medical Cannabis Advocacy with an award from NORML, and featured prominently in the debate around the substance of the Govt Medical Cannabis Bill over the last year.

ABSTRACT
Title: Medical Cannabis, a broad spectrum of (conflicting) effects

Join MCANZ Founder and patient advocate Shane Le Brun as we delve into the topic of Medical Cannabis, the effects of various cannabinoids and their synergistic entourage effects[1]. With Medical Cannabis a hot topic and a legal regime being rolled out within 12 months, we cover the level of evidence available for the more common conditions, some of which is conflicting, such as the well understood effects on Nausea and Vomiting[2], contrasted against the poorly understood Cannabis Hyperemesis syndrome[3]. We then touch on how that may be put into practice, reviewing overseas guidelines for conditions such as chronic pain[4] which dominates adult medical use with approximately 60% of patients using Cannabis therapeutically for pain[5].
[1] E. B. Russo, "Taming THC: potential cannabis synergy and phytocannabinoid-terpenoid entourage effects.," Br. J. Pharmacol., vol. 163, no. 7, pp. 1344–64, Aug. 2011.
[2] L. A. Parker, E. M. Rock, and C. L. Limebeer, "Regulation of nausea and vomiting by cannabinoids.," Br. J. Pharmacol., vol. 163, no. 7, pp. 1411–22, Aug. 2011.
[3] J. H. Allen, G. M. de Moore, R. Heddle, and J. C. Twartz, "Cannabinoid hyperemesis: cyclical hyperemesis in association with chronic cannabis abuse.," Gut, vol. 53, no. 11, pp. 1566–70, Nov. 2004.
[4] G. M. Allan et al., "Simplified guideline for prescribing medical cannabinoids in primary care," 2018.
[5] M. Sexton, C. Cuttler, J. S. Finnell, and L. K. Mischley, "A Cross-Sectional Survey of Medical Cannabis Users: Patterns of Use and Perceived Efficacy."