Please click on each speakers photo to see their bio.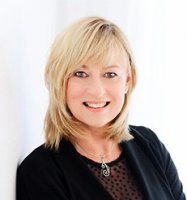 Deborah Bush MNZM, QSM, Dip Tchg. LSB
DEBORAH BUSH MNZM, QSM, Dip Tchg. LSB
Co-founder and Chief Executive Endometriosis New Zealand
Founder and Director EPP Coaching and Consulting (Endometriosis and Pelvic Pain)
Deborah has had a global influence on the promotion and prevention of endometriosis worldwide. She developed the world's first Menstrual Health and Endometriosis me™ programme for schools in 1997 which has significantly influenced early recognition of symptoms and timely intervention in adolescents.
She has developed Innovative health initiatives and programmes for schools, workplaces, hospitals and CME. She was instrumental in developing a Task Force team with Medical Colleges and the New Zealand Government to develop new Clinical Pathways for endometriosis which will be implemented in 2019. Her private practice EPP Coaching and Consulting integrates into treatment centres offering multi-disciplinary expertise.
Deborah presents frequently as key note speaker at international academic conferences. Her many national and international awards reflect her achievements and contribution to the literature. She sits on the World Endometriosis Society Trust Board and in 2018, initiated the new organisation, World Endometriosis Organisations (WEO) and is Chief Officer. Deborah was described as 'a pioneer, a visionary, a highly effective lay person in a specialised medical world' by the New Zealand Woman of the Year judges.
Deborah's achievements are reflected in the following awards:
Queens Service Medal (QSM), Queen Elizabeth II Birthday Honours, 2003.
Commonwealth Award for Excellence in Women's Health (Endometriosis NZ under her leadership).
Paul Newman Award, 2007.
International Outstanding Service Award, 2011
Zonta International Woman of the Biennium Award 2011 – 2013.
Woman of the Year – Health and Science, 2012
Woman of Influence Finalist 2014
World Endometriosis Society Board Trustee
New Zealand Order of Merit (MNZM) Queen Elizabeth Honours 2017