Please click on each speakers photo to see their bio.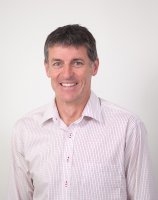 Paul Dukes, Managing Radiologist, Pacific Radiology Nelson
Dr Paul Dukes, Diagnostic and Interventional Radiologist
Paul completed his radiology training in Auckland in 2003. He then undertook fellowships in MRI, and Body Imaging and Intervention. Initially working at Auckland hospital he was part of the interventional team working with the NZ Liver Transplant Unit, and was a senior lecturer in Anatomy with Radiology at Auckland Medical School. Paul was part of the Auckland FAST Ultrasound Course faculty. In 2007 he moved to Nelson to work at Nelson Hospital and joined Pacific Radiology in 2008. His main areas of interest remain Interventional Radiology and MRI, and also MSK imaging and intervention.
Presentation title: POCUS - Point of Care UltraSound
Current applications of POCUS and errors. When to refer on.