Purpose:
The College of Nurses Aotearoa (NZ) provides a forum for critical inquiry into professional, education and research issues relating to nurses and to the achievement of equitable outcomes for health consumers. The College of Nurses Aotearoa (NZ) acknowledge Te Tiriti o Waitangi as the foundation document of this nation and this, therefore, underpins all activities undertaken by the College of Nurses Aotearoa (NZ).
Vision: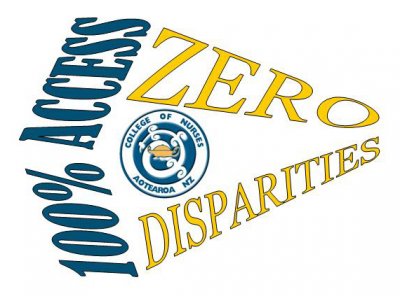 The College of Nurses Aotearoa (NZ) aims for professional excellence in nursing practice and health care delivery, underpinned by negotiated relationships. This will be achieved through the support of nurses and their ongoing professional development to enable: 1) innovatory health service delivery and 2) the development of models of care with the aim of creating 100% Access and Zero Disparities.
How Does This PLan work?
Nurses as the key members of the health care team, work in a range of settings delivering nursing services to diverse population groups. The many challenges and opportunities inherent in the current health care environment demand a planned and tactical approach. Building on from previous strategic plans, the current 3 year plan outlines directions the Board considers important to members, policy makers and health care consumers.
COLLEGE STRATEGIC DIRECTIONS
1. ALIGNing NURSING WORKFORCE DEVELOPMENT WITH COMMUNITY NEED
Rationale
Workforce development is a critical challenge for the health sector
An effective nursing workforce is essential for delivering health care to New Zealanders and for reducing inequalities in health
Nursing services should be seen as a resource rather than a cost
Outcome:
Competent and effective registered nurses / Nurse Practitioners working within models of care that make the best use of the full extent of their education and training.
Key objectives:
Support primary health care and aged care nursing workforce
Support ongoing Nurse Practitioner employment
Address the elimination of all barriers to full use of the nursing workforce
Identify and nurture leaders amongst College membership and elsewhere within the profession
Foster and support the aspirations of Māori nurses. Contribute to HWNZ goal Māori nurse workforce and population parity by 2028
Key Actions:
College mentoring process
Portfolio support
Increased utilisation of e-portfolio
Professional Support project - College Supervision & Mentoring process
2. INFLUENCE health POLICY
Rationale
Nurses contribute to policy development through their roles as analysts, researchers, academics, consumer advocates and clinicians
Nurses should be full partners in health service design
Health disparities are unfair and unjust
Outcome
The College, through it's members provides leadership, critical advocacy and contributes to national health and socio-economic policy
Key objectives
Build and maintain and build strong interdisciplinary relationships
Explore or maintain consumer alliances
Promote the use of evidence and research to inform policy decisions addressing health disparities
Identify and support College members on key decision making and policy development forums
Key Actions:
Membership NNOgroup
Forging relationship with NZMA
Submission writing
Membership all key committees of influence
Close engagement with Chief Nurses Office/Nursing Council
Develop a stakeholder engagement framework
Strong relationship with HWNZ
3. DEVELOP A SUSTAINABLE FUTURE for the college
Rationale
The College of Nurses makes a useful contribution to the health sector and the profession of nursing
Outcome
The College continues to utilise its strength and maximise its growth through effective use of resources
Key objectives
Engage Fellows and members in the implementation of the strategic activities of the College.
Market and promote the College
Develop the College's political and media profile
Meet the needs of members for professional support and engagement
Key Actions:
Course and workshop endorsement
Marketing
Relationship with Nursing Review
Membership growth
Succession planning
Maintaining Nursing Praxis in New Zealand
Supervision, mentoring and e-portfolio services
Web based membership support resources
Linking Maori nurses to College Kaupapa